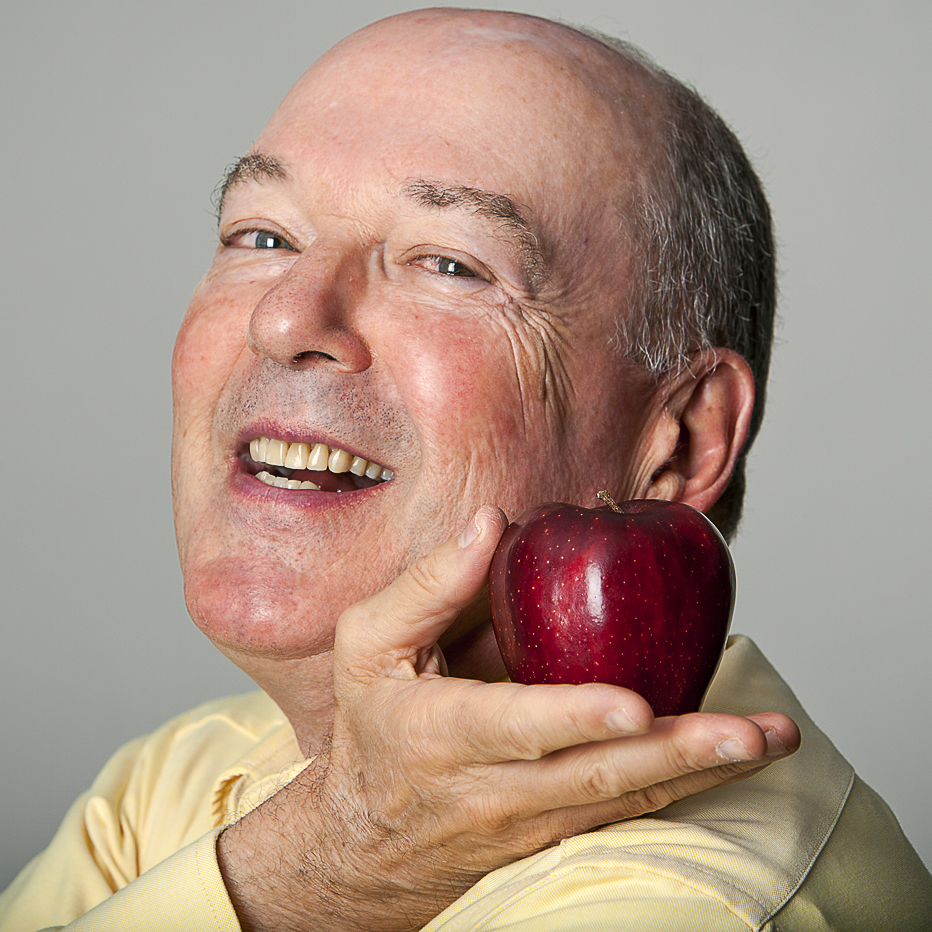 All eyes are focused on a tall man with a teal shirt and a welcoming smile.
With only weeks left of school, all the chairs in Village 8409A are full.
He stands before his students, reminding them of what will be necessary for their English final, and available for any question his students may have.
Dr. Richard Follett has been chosen to be the 2012 Pierce College Emeriti Faculty Professor of the Year.
He shares a lot of his life with his students.
"I lay out my biases, the fact that I'm a christian, an elder in my church, the fact that I'm gay [and] the fact that I was a drum major for the Michigan Marching Band," Follett said.
This style of teaching has made Follett a popular teacher on campus.
"My composition courses usually fill up on the first day of registration, and my literature courses usually within the first few days, [which] demonstrates the students' perception of the quality I'm offering," Follett said.
He is an openly gay professor.
"I [come] out openly in class, which I do the first day," Follett said.
This is Follett's fourth award over the 28 years that he has taught at Pierce.
He received the Board of Trustees Pierce College Outstanding Faculty Award in 1988, The Gerald C. Hayward Excellence in Education Award for the 1997-1998 school year and was the first recipient of the Associated Students Organization Outstanding Teacher Award in 2007.
Follett has removed his name from nominations in the past, but this year things have changed.
The guidelines for the professor of the year award indicate that, to qualify, a professor must be currently teaching.
"I'm thinking of retirement in June 2013 or 2014," Follett said.
This would make him ineligible for the award in the future.
Follett displays all of his awards in his office, but other things also make his office more personable.
Pictures of him singing and colorful rainbow signs are reminders that he has a life outside of teaching.
He remembers the year when Shelley Gerstl, then Dean of Admissions and Records, put a limit on waiting lists.
Over 200 hopeful students, of which 147 were on the wait list, were looking to add a class that was meant for 35.
One of his students, Dr. Clifton Justice, credits Follett as his mentor.
Justice first met Follett in the Fall of 1999 while taking Follett's English class.
After 20 years of being out of school, Justice was taken back when Follett revealed that he was gay.
"I was even more taken back because there was no reaction," Justice said.
Justice completed his doctorate at Indiana University of Pennsylvania, according to Follett.
His dissertation is entitled: As a Gay Man,I: How One Literacy Worker's Coming Out Changed a Campus Community.
It focuses on Pierce College, as well as Follett, as pioneers when it comes to sexuality.
"I think he's a pioneer, and I doubt you will see the likes of him again," Justice said.
As a professor at California State University Chanel Island, Justice still keeps in contact with his mentor. But admits that they have a very different style of teaching.
"[Follett is] much more relaxed toward his sexuality," Justice said.
Follet continues to teach in a calm manner today.
His class is very honest and nothing is off limits.
Topics such as marijuana, patriotism, and partying until 2 a.m. were all brought up during a recent lecture.
Kathleen Ross. a 53-year-old business law major, took Follet's English 28, and remembers a few specifics from the class.
"Students are not allowed to swear, they're not allowed to be distruptive in the class," she said. "I wish more professors were like him, in that sense."
Even though Ross had Follett in the pass, she still thinks about him while she sits on his bench in the S. Mark Taper Foundation Life Science Botanic Garden.
The bench was dedicated to Follett by his family.
"All I wanted for christmas was a bench," Follett said.
Mia Wood, an assistant professor of philosophy, shares the same office space with Follett.
"We share a wall," Wood said.
Wood, a self proclaimed "neat freak," describes Follett as tidy, and recognizes his commitment to his students.
"I have had a standard policy of keeping all office hours religiously," Follet said.
He provides his students with his home telephone number for their use seven days a week from 9 a.m. to 9 p.m. despite his colleagues' advice, Follet said.
With all the commitments that Follett has, he still portrays a sense of calmness.
"He is constantly a very steady person, and that makes for a very stable environment for students and colleagues," Wood said.
Follett's life has effected his style of teaching, and has inspired students through out the years.
Wood congratulates Follett, but is not surprised by the award.
"As if there was anyone more deserving," Wood said.
Learn more about all of faculty at Pierce College by visiting http://www.piercecollege.edu/pierce_classes.asp.