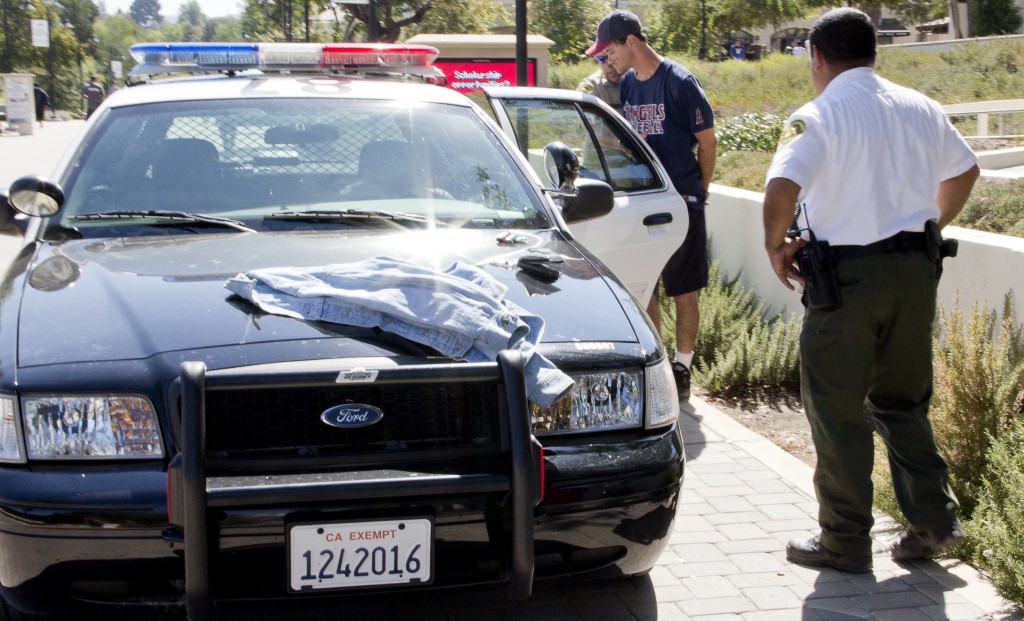 An unidentified male was taken into custody for unknown reasons in front of the library at Pierce College today.
Former United States Marine Dino Correa, 42, first spotted the man with a denim jacket in his lap on the steps leading up to the Freudian Sip and called it in to the Roundup newsroom.
The Roundup immediately contacted campus law enforcement requesting additional information.
Campus law enforcement was unaware of the suspicious activity and began searching for the suspect.
Correa worked with law enforcement to find the man.
Sheriffs' Deputies searched all three floors of the library for the man in question.
The man was detained outside, in front of the library by police shortly after.
When the Roundup followed up with the Sheriffs asking for additional information they said "No, because it is an ongoing investigation."