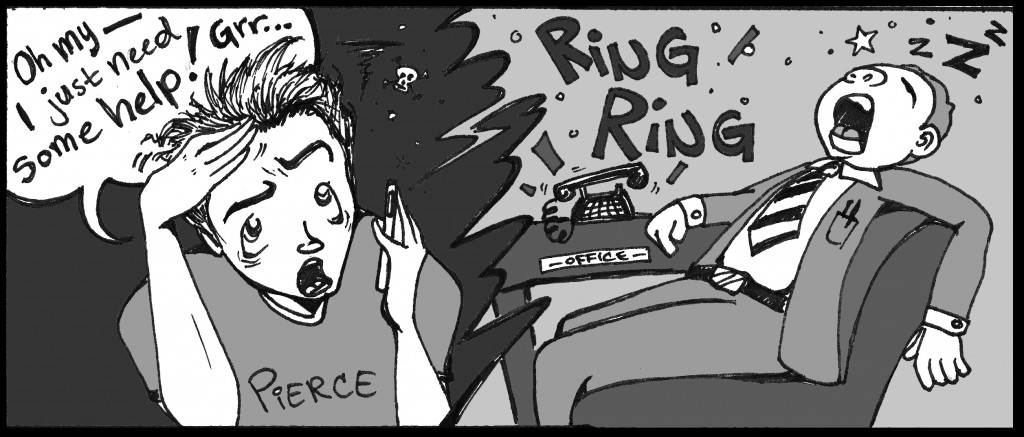 An institution of higher learning requires the flow of information from all levels of the administration and faculty so that students' basic questions can have immediate answers.
With that in mind, administrators should be more accessible and responsive to student inquiries and concerns regarding a wide range of issues.
The Roundup sent three basic questions via email to six of the college's administrators about how students could get questions answered more efficiently. Only two responded within a week.
Although it took the respondents about a week to reply, they were willing to take suggestions to make the stream of information to students smooth and more accessible.
Teachers and professors are required to have office hours to address student concerns, so it makes sense to have administrators do the same.
When people raise issues and concerns, administration should be transparent, accessible and responsive to those needs.
A sample of this problem is demonstrated by a recent survey the Roundup conducted. The survey asked 25 students whether or not they had unanswered questions about campus safety, construction and technology and if they knew where to get answers.
More than half of the students polled had unanswered questions, yet 88 percent of them did not know where to get information, nor did they try.
Most students asked were perplexed by where to go for answers, while the scant students who did attempt to get answers did so through a teacher.
Pierce can learn from the city of Los Angeles in respect that all citizens have access to a "one-stop" phone number, 311, which allows citizens to inquire in one location regarding a myriad of city services and have their needs addressed.
Although the school recently introduced a new main phone number, it's just as flawed as the old line. Students continue to get the runaround or accidentally disconnected when looking for certain departments or persons on campus.
The phones need to be manned by appropriately trained employees who have the proper knowledge to either answer the question or direct them to the proper individuals who should promptly address their concerns.
However, even the best working communication system will fail miserably if the officials responsible for addressing these concerns refuse to make themselves available or ignore messages left.
In respect to lack of responsiveness, the weekly meeting between the Roundup and Administrative Services designed to get the most accurate information possible to pass on to the student body has been abruptly cancelled for no apparent reason.
An institution that is designed to educate and assist students should do just that.