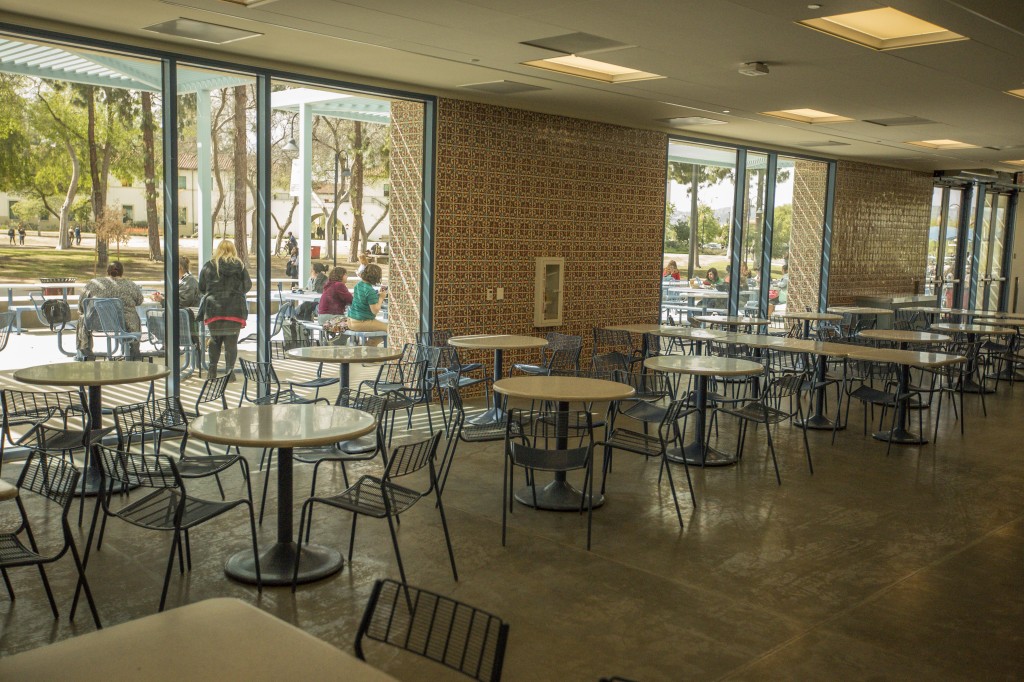 Electrical and plumbing problems with the campus cafeteria pushed back the opening date of the to Tuesday, March 25, according to Larry Kraus associate vice president of Administrative Services.
"The cafeteria is not open today," Kraus said Monday, March 17. "We are running behind."
John and Jahan Jomehri, brothers and co-owners of Lovebirds Cafe and Bakery said that they were unable to open on the scheduled date of March 17 due to electrical and plumbing problems with the building, according to the Jomehri brothers.
The food court on the first floor of the Library Learning Crossroads building has opened its doors to students. Students can sit in the food court as well as use the restroom facilities, but no food vendors have opened due to needing plumbing repairs in the kitchen.
Lovebirds Cafe and Bakery has signed a nine month contract with Pierce College. They will be the temporary vendor on campus. There is no word on a long term vendor.
Students did not know that the cafeteria was going to be open, or that there even would be one on campus.
"I was not even aware that we were supposed to have one," freshman John Hardy said.
The plans for the soft opening on March 25 were tentative, in part, because the school did no advertising.
The Jomehri brothers are still looking for employees for Lovebirds on campus. Interviews for students took place on Tuesday, March 18, from 12:30 to 1:30 p.m.
A small menu is being planned that will include grab & go sandwiches, drinks, and hand squeezed juices, according to the Jomehri brothers.
"If they want more, we will bring it," John Jomehri said.