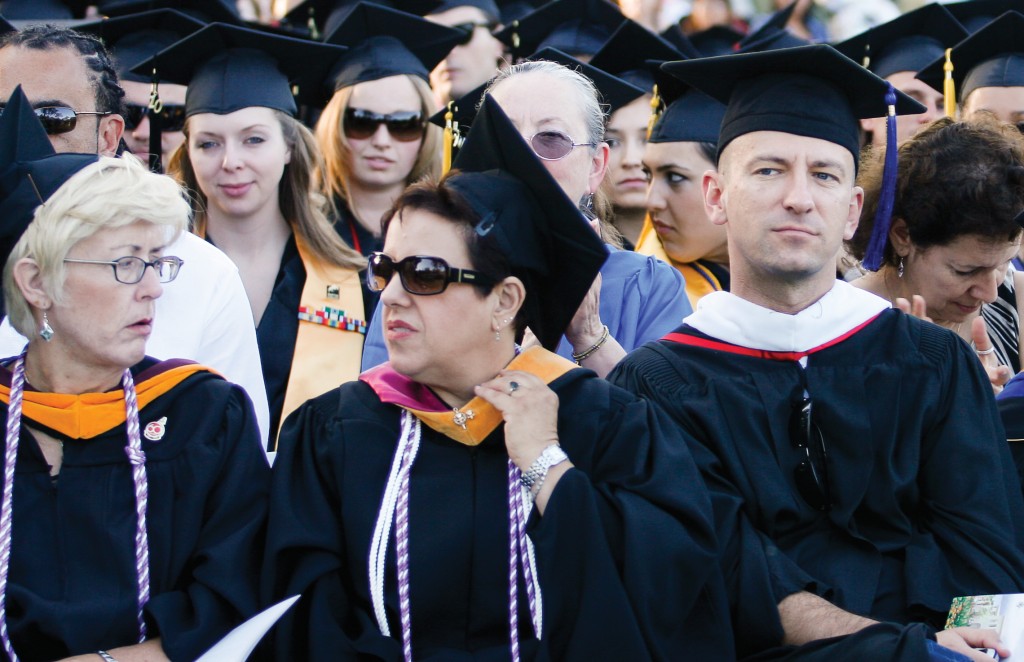 The date for the spring 2014 graduation ceremony has changed from Wednesday, June 11 to Tuesday, June 10 due to scheduling conflicts with the Board of Trustees.
Kathy Oborn, president of the Academic Senate, announced the date change during the Academic Senate meeting on Monday, April 14.
In an email between Oborn and Pierce president, Kathleen Burke, Burke explained the date change would enable representation at the commencement ceremonies from the Board of Trustees and Chancellors Cabinet.
"It's just a day," student Luis Sanchez said.  "If it was a week, I could see that affecting people."
The spring semester graduation is usually held on a Wednesday due to summer voting and elections that usually take place on a Tuesday.  Last year, the Board of Trustees moved their meeting to accommodate the colleges' schedules but advised they wouldn't be moving their meeting again.
"I don't think it's bad," student Victor Torres said.  "It could affect families traveling in, but it's just a day."