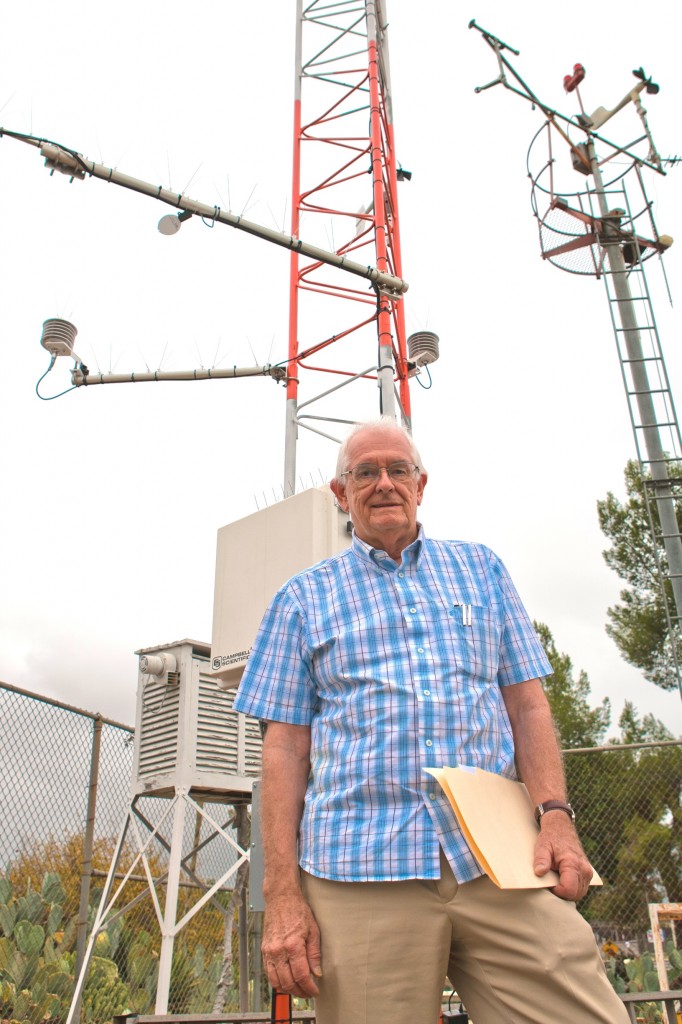 William "Bill" Russell, instructor of anthropological and geographical science and director of the Pierce College Weather Station, died from a heart attack during a surgical procedure on Monday, May 12.
Pierce announced the professor's death in an email sent out by President of the college Kathleen Burke on Thursday afternoon, May 15.
Russell received the National Weather Service's distinguished Special Service Award in 2004, and received a Certificate of Special Congressional Recognition by Congressman Brad Sherman in 2012, according to the email. He was a member of the California Geographical Society and the Los Angeles Geographical Society.
Russell joined the Pierce College staff in 1984, and in 1985 he became the director of the Pierce College Weather Station. The weather station at Pierce College has been in operation for over sixty years and is recognized by the National Weather Service. With help from students and staff, Russell obtained grants for rare sensors to record data for obtaining the most accurate statistics.
Russell taught courses in geography, meteorology and environmental studies, and currently he was teaching Geography 1 and Geography 3. He had been a part of the Los Angeles Community College District for over thirty years, according to the email from Burke.
Russell is survived by his two sons, Blair and Blake, his daughter-in-law, and his granddaughter. Funeral arrangements are currently being made.