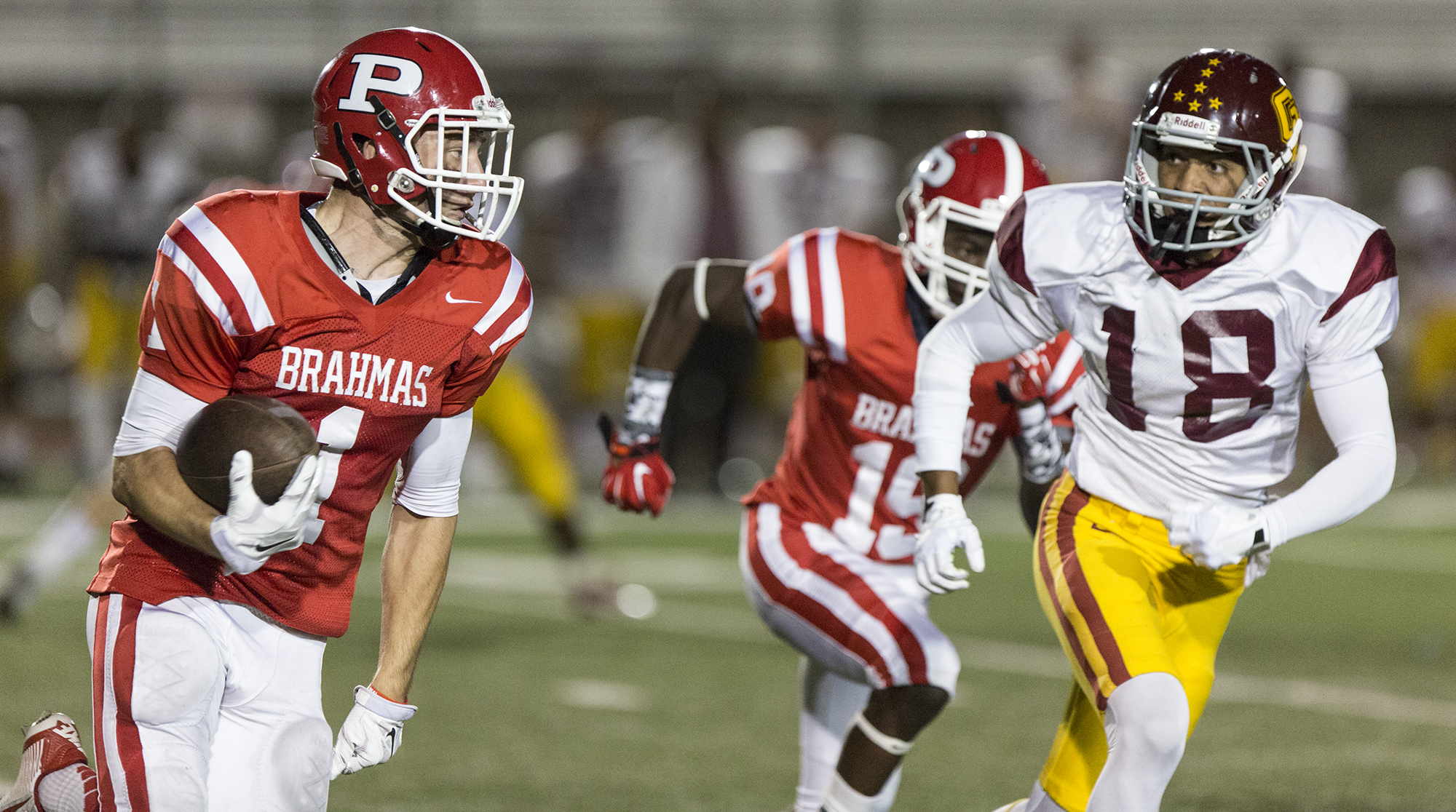 Things only got worse for the Pierce College football team on Saturday, Sept. 27.
Visiting Glendale College scored 62 unanswered points before the Brahmas could get on the scoreboard, squashing Pierce 62-7.
Wide receiver Courtney Fowler scored on a sweep to left for 23 yards to make the score 10-0.
As soon as the second quarter began, running back Tru Jarvis scored another touchdown with a 1 yard run.
The Pierce defensive had one of its most embarrassing games in the program's history giving up 418 rushing yards and 522 yards in total offense.
"We need to stick together and hold each other up because that's what sports is about," running back Robert Fowlkes said who scored Pierce's only touchdown. "It's team commodity and holding each other up together and achieving one common goal."
Throughout the game Pierce was riddled with penalties. Pierce had a chance to get a first down after a run on a fake punt on fourth down but that was called back after a holding violation. The lack of discipline showed for the Brahmas who had 161 yards lost on 14 penalties.
"We need to basically watch film a little bit more, be ready for any surprises or anything like that," Fowlkes said.
Vaqueros quarterback Andre Nunez played like an extra running back on the field and lead Glendale with 16 rushes for 122 yards. To go along with his run game, Nunez in the air was 14-19 on 102 yards and threw two touchdowns.
"I think we executed fabulously and offense and defense played good," Nunez said.
The offensive inconsistency continued for Pierce. Touted sophomore Mike Adens who played in his first game of the season threw an interception on his first pass of the game and finished the game 2-9 with 11 yards and two interceptions.
It was only on the last drive that Pierce was able to move the ball capped by a one yard run from Fowlkes with 27 seconds remaining.
"I feel really good, I'm just really happy that our offense was really starting to click," Fowlkes said.
Coach Efrain Martinez is looking for answers to improve his team whose record is now 1-2.
"We have to improve someway somehow," Martinez said. "We have to make that happen, we have to help our players get better."
The next game for Pierce will be today against West L.A. at West L.A. The kickoff will start at 1 p.m.