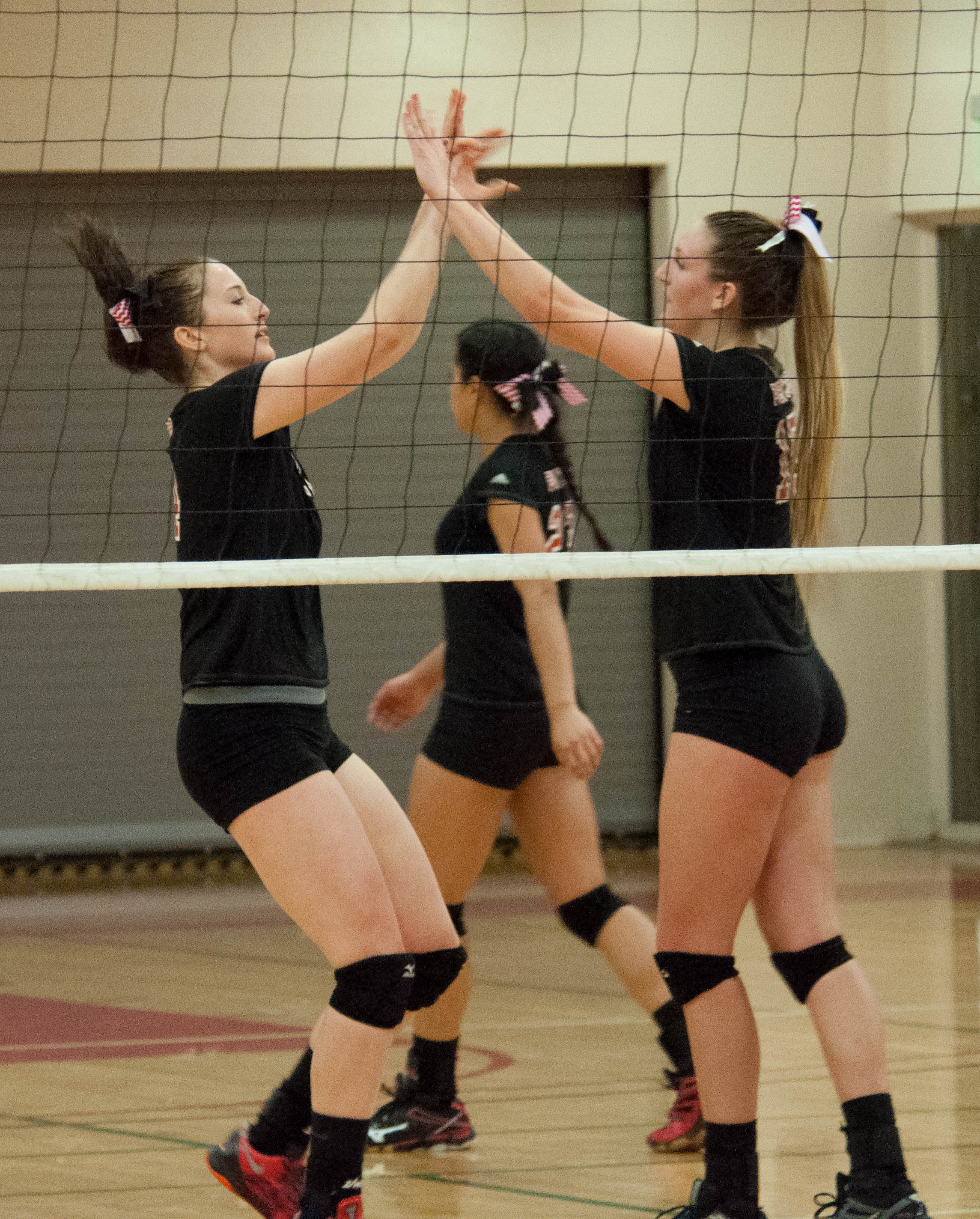 After a rough beginning, Pierce College women's volleyball team redeemed themselves as they defeated Allan Hancock College with strong serves on Wednesday, Oct. 22.
The Brahmas won the game in four out of five sets (25-22, 25-8, 25-18, 25-18).
Pierce captain Jessica Martinez began the game with two kills. Strong serves by the Brahmas gave them a 7-0 lead.
During that first set Pierce coach Nabil Mardini got in a dispute with the referee and received a yellow card. Pierce was looking to cut the deficit to one but outside hitter Alexandra Bowman was called for putting her hands too far over the net. Footage after the game revealed that her hands were in the appropriate position and the Brahmas should have been awarded a point.
"It's kind of a personal thing with that guy," Mardini said in regards to the referee after the game.
For others on the team, the yellow card was motivation for them to step it up.
"It was just an awful call, and it just pushed us to win," Martinez said.
Freshman libero Darrin Rice was surprised that Hancock won the first set with a limited supply of players.
"I think we were expecting to win in three sets," Rice said.  "So the first set was kind of a letdown. It was nice to get a win either way."
Pierce outside hitter Kamala Lovick attributed their success to not only their positive team energy but research efforts as well.
"Every time before we play we take time to look over their scouting sheet so we can scout the players and see what they do and what their tendencies are," Lovick said. "This way we can get ready to bring it to them."
Hancock had strong performances from outside hitter, Brianna Farley with 15 kills and 12 digs and middle blocker Gabbi Lecates with eight kills.
Hancock coach Julio Molina expressed his disappointment, but also praised his team's competitiveness.
"We're underestimated every time we step on the court," Molina said. "We have a good group of girls that may be undersized but were aggressive. Our aggressiveness either really pays off or if we're not in rhythm, it can really hurt us."
Pierce goes on the road and looks to win its 12th game of the season against Moorpark College on Friday, Oct. 24 at 6 p.m.