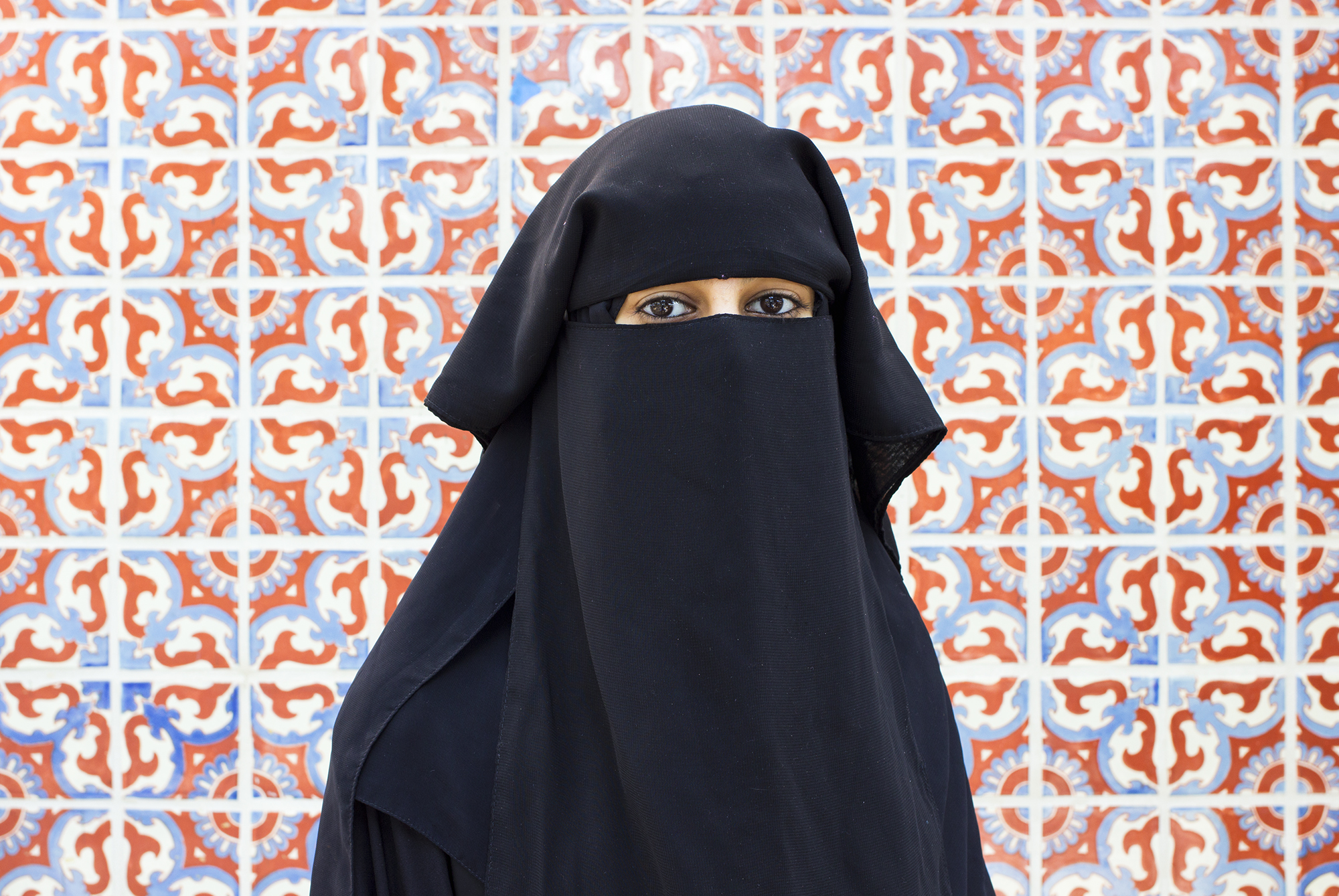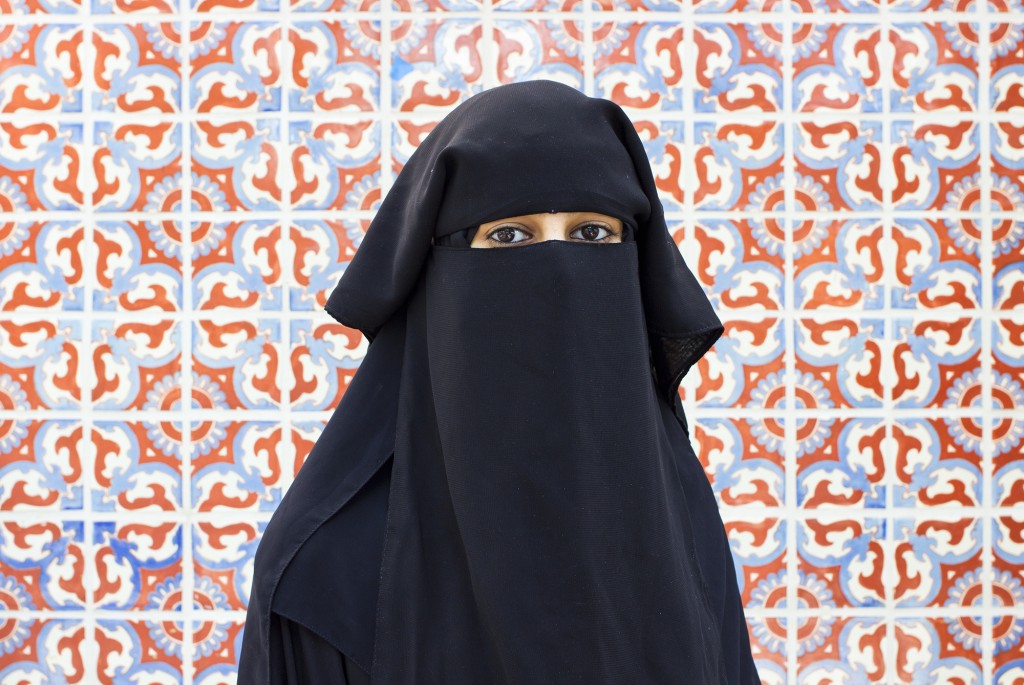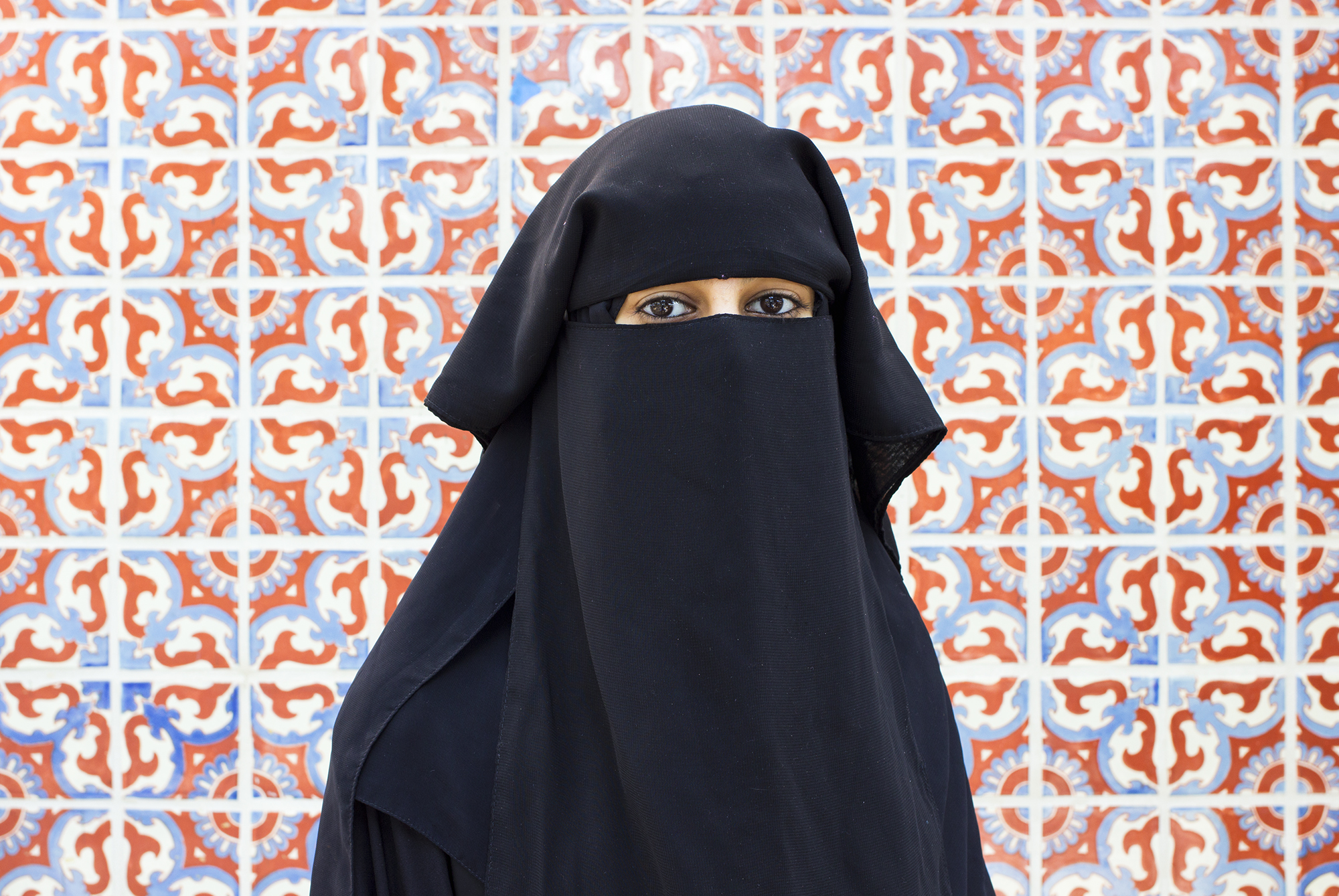 She paints abstract art, writes calligraphy, has two cats and her favorite movie is "Mr. & Mrs. Smith." Although most of her interests are typical for an 18-year-old girl who grew up in the San Fernando Valley, her clothing is not.
Pierce College education major Aaliya Shakoor, 18, has worn a burqa in public that has covered her entire body except for her eyes and hands since she was 14 years old.
The burqa is an Islamic garment that is worn to protect women from men who look at them as sexual objects.
"I realized it was for my own good," Shakoor said. "It avoids people looking at you for the wrong reasons, and actually not getting to know who you are."
Shakoor is the fifth of six children. She has four older sisters, and one younger brother. Her next-oldest sister, Salma, also attends Pierce and wears a burqa.
Aaliya and Salma Shakoor are not the only Pierce students to wear a burqa, but they are the only ones to wear a burqa with a hijab, which is a head wrap, and a niqab, which is a face covering.
Shakoor said many people think Muslim women who wear burqas have been made to do so.
However, the two of them chose to wear burqas on their own. They wanted to follow the "dress-code of Islam," and use it as an opportunity to connect deeper with their religion, and for people to get to know them based on their personality rather than their physical appearance.
"A lot of people think we might be oppressed, and someone's forcing you to do it," Aaliya Shakoor said. "Some people think you have to do it after you are married, but it's not like that."
Young Muslim women have the option to wear a burqa after puberty. While the garment projects that the wearer is of-age, it is not indicative of a woman's marital status.
No matter the age of the wearer, burqas offer a distinct advantage when getting dressed.
"It's so easy to put this on every day," Aaliya Shakoor said. "It doesn't matter what I'm wearing underneath. I could be wearing exercise clothes, PJs, it doesn't matter. I still look the same. I look normal."
The niqab that covers Aaliya Shakoor's face has made it a challenge for her to communicate non-verbally. Her solution has been to speak through her eyes.
"When you smile it kind of touches your eyes and you can tell someone's smiling," Aaliya Shakoor said. "So I try to smile bigger, so you can maybe tell. In that way I try to project myself."
Despite Aaliya Shakoor's kindness, some people have on rare occasion said things to her like "you're a terrorist," and "go back to your country."
Aaliya Shakoor responded to those types of comments with education.
"You have to realize the bottom line is people are uneducated," Aaliya Shakoor said. "That's why I feel so strongly about educating people, because it's not their fault."
Most people assume that because she is Muslim and wears a burqa that she is Middle Eastern.
"People automatically assume you don't speak English, or you just moved here," S. Shakoor said. "That's not how it is."
Aaliya Shakoor is Indian, but was born in Myanmar. She moved to the United States with her family when she was a 1-year-old, and grew up in the Valley. Her ancestors moved from Western India, now Pakistan, to the country formerly-known as Burma during World War II.
But the Myanmar government discriminated against Muslims, which was why the Shakoor's moved to the U.S., Aaliya Shakoor and Salma Shakoor's mother, Sara, said.
"There was not any  freedom like there is here," Sara Shakoor said. "They didn't let us run our own business. My husband is an imam (Islamic religious leader), so it was difficult for us."
Aaliya Shakoor was educated by L.A.'s public school system until the 8th grade. But she was homeschooled through high school via Gorman Learning Center, and graduated high school when she was 16 years old.
By the time she graduated, Aaliya Shakoor had already worn a burqa for two years. But the transition from typical Western clothes such as t-shirts and jeans to a burqa was not as easy as her transition from public to homeschool.
"I did feel uncomfortable at times, because obviously it's not exactly socially accepted," Aaliya Shakoor said. "People give you weird looks sometimes. A lot of people ask questions."
Even though it's been almost five years, Aaliya Shakoor still finds the burqa to be a challenge at times.
"I don't really know if I'm fully adjusted right now," Aaliya Shakoor said. "But in the beginning it was definitely worse, because I wasn't comfortable with it."
Aaliya Shakoor eschewed the traditional route of college after high school to join Salma Shakoor at Jamea al Kauthar, an all-girls school in Lancaster, England, to study theology, and "get more of an Islamic mindset."
"I went half-because I wanted to, and half-because my parents wanted me to," Aaliya Shakoor said.
Neither Aaliya Shakoor nor her sister Salma Shakoor wore a burqa on the school's grounds, because burqas have been traditionally worn only in public, or where men outside-the-family have been present. Around women, children, and men inside-the-family such as fathers, brothers and uncles, burqas have not been required.
Aaliya Shakoor did wear a burqa when she was off-campus in Lancaster, and when she travelled to Blackburne for her monthly weekend-visit to a friend's house. She found wearing a burqa in the U.K. was a different experience than in the U.S.
"In England it is much easier in the sense that there are so many people who wear it there," Aaliya Shakoor said. "It's quite common."
After two years abroad, Aaliya Shakoor returned to the US, and enrolled at Pierce. The education major wants to teach 8th grade English, but is also interested in interior design.
"I'm kind of debating which one I want to do," Aaliya Shakoor said. "I think I had the most fun with my 8th grade English class. I had a really cool teacher. She taught us a lot, but we had a lot of fun."
Aaliya Shakoor came back to the US, but she doesn't think she'll ever go back to wearing Western clothes in public.
"There's a few rare occasions where I thought about it, because it would just be easier." Aaliya Shakoor said. "But at the end of the day when you realize it's not right, you wouldn't do it. It's kind of become a part of me."
But Aaliya Shakoor doesn't want her burqa to define her.
"I am really passionate about who I am, so I want to be seen as me," Aaliya Shakoor said. "But then again, that's another reason I like it, because who I am is my personality as opposed to just my face."