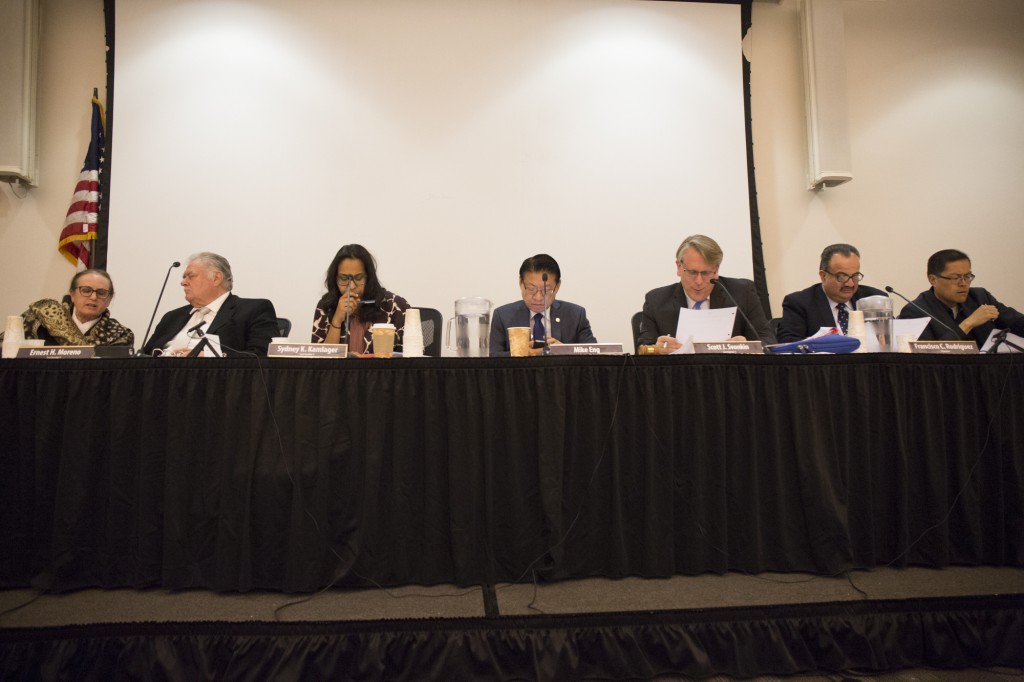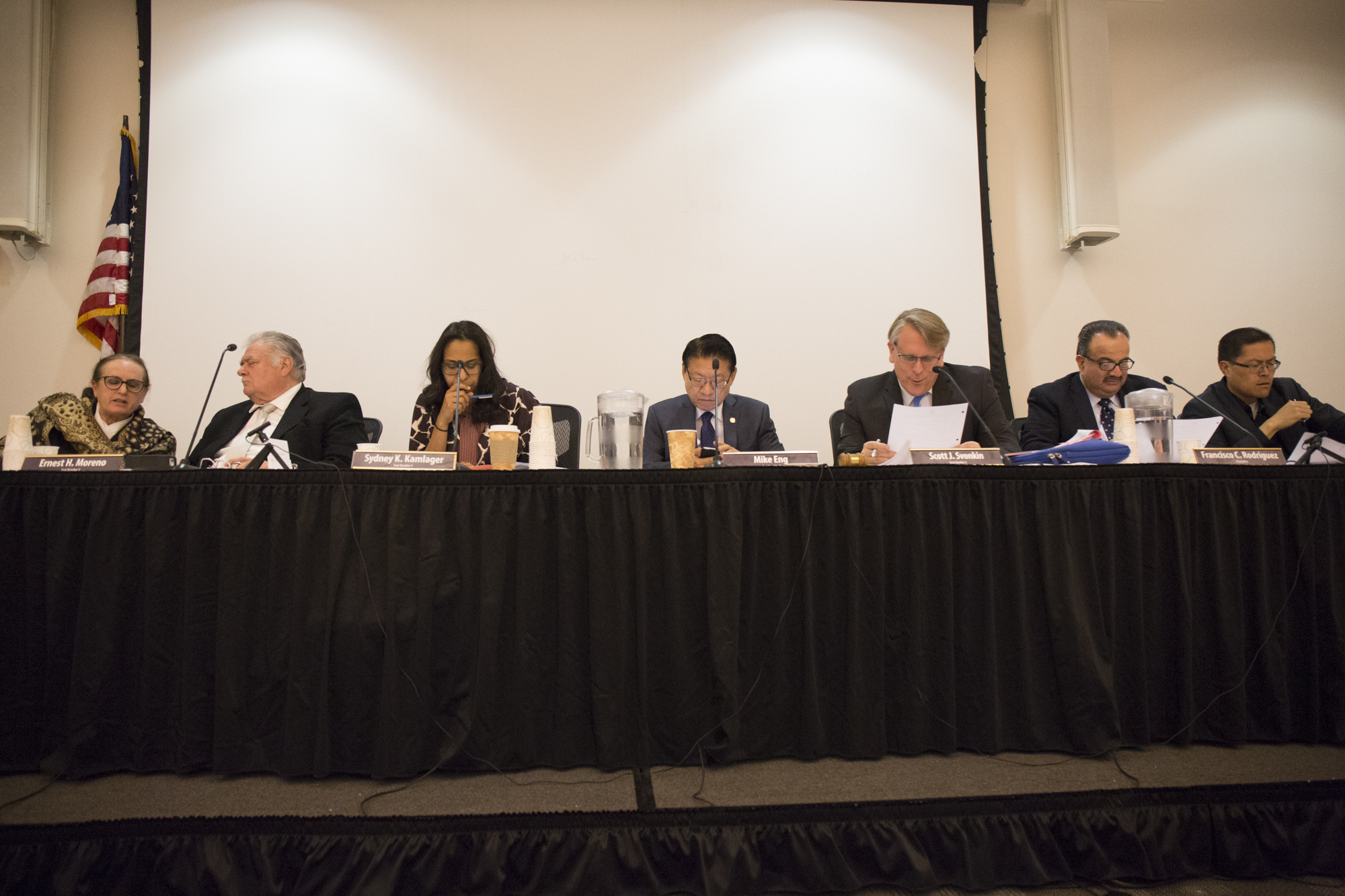 The Los Angeles Community College Board of Trustees approved 90 percent of a $28 million payout to schools for adult education after several students and faculty defended the funding during the meeting held in the Great Hall on Wednesday, Feb. 10.
Candace Lee, Principal of West Valley Occupational Center, proposed a plan to work alongside Pierce College and make students from West Valley Occupational Center more aware of the opportunities Pierce College offers.
"We will have Pierce brochures where students can come to the counseling office," Lee said. "Second, the student outreach and english departments will meet with West Valley students both in the evening and during the day. Lastly, I am hopeful that Pierce will be able to offer Counseling 40, a three unit class as an introduction class for new college students."
Lee hopes to better prepare the students for success in life.
"Our goal is to have our students be able to receive a high school degree through here and be able to go to college, or get some good training in a field they feel will fit them," Lee said.
Some West Valley Occupational Center students expressed their discontent with the possible cuts to funding for existing programs at their campus.
Stanley Wilson shared his experience from attending the vocational center.
"I don't have any notes because what I want to say is coming from my heart and not from my head," Wilson said. "I need to attend that school in order to become a productive member of society. We need money or people like myself will not have an opportunity to do what I'm trying to do."
Linda Vazquez, Regional Affairs Director for The Campaign for College Opportunity, stated to the board that California has allocated $60 million and school's are able to get $1.5 million to fund further education.
Richard Fischetto, an instructor for Adult and Career Technical Education, questioned board member Dr. Marvin Martinez for not wanting to approve the funding on the grounds that there is already enough money.
"We have made proposals to LACCD, we have $133 million, plus another $28 million to fund their programs," said Martinez.
Scott J. Svonkin, head of the LACCD Board of Trustees, was pleased with the end result of the funding.
"Some of these students from West Valley spoke from the heart. Some of these students were high school dropouts and now they want to better themselves," Svonkin said. "I was a high school dropout, and community college did for me what these students are saying the occupational school is doing for them. I am happy for them, and I am a big supporter of higher education."
Matthew Kogan, director of adult education for UTLA, addressed the board with the issue of adult education having cuts in funding.
Assemblywoman Patty Lopez introduced legislation for an additional $250 million for adult education.
"I think that [funding] is sorely needed because we have been deeply cut," Kogan said.