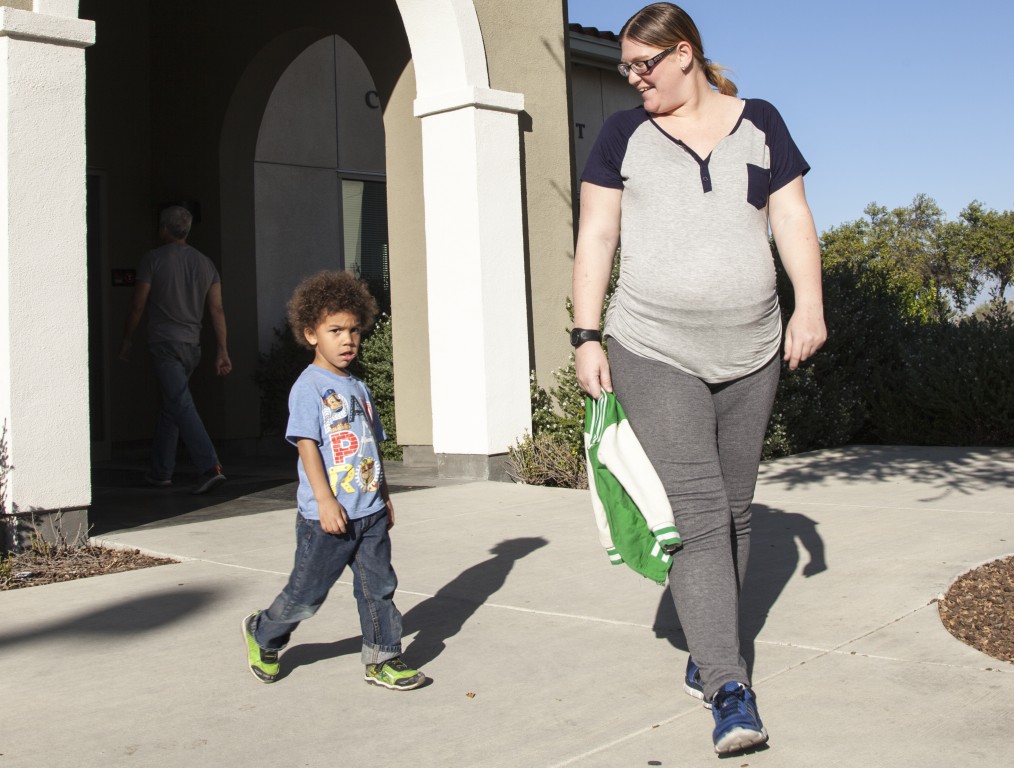 Professors in the Pierce College Child Development Center are currently in the process of implementing a new policy that will ban students from taking photos of children in the center.
The issue was discussed at a Los Angeles Community College District and Child Development District Discipline Committee meeting on Feb. 19.
Pierce College Child Development Center director and instructor, Phyllis Schneider filed a complaint to the committee opposing the photography of children by students in the program, including for assignments.
Children in child care settings are owed a degree of confidentiality and their information should not come out of the center's files, according to Schneider.
"Students may not do it with any bad intent, but now that child's image is out there," said Schneider. "We're working on the details but the decision was made in our academic department. We discussed it as a large group. We can still achieve assignments without taking photographs."
Schneider is concerned that the photos taken during class of children will end up on social media.
"Even though students think they require photos as evidence that the students did an assignment, the progress of technology now means we need to look at things differently," said Schneider. "Before social media, there wasn't a possibility that their image could be everywhere."
Schneider believes there are alternative ways to do assignments that do not require photos of a child.
"There isn't any necessity for a photograph, if an assignment needs a photograph, then that can be arranged to where it doesn't need a child's photo." Schneider said.
Technology is forcing the child development faculty to figure out more creative ways to verify assignments and ways for students to learn.
"Obviously seeing children and watching what they do and examining what they do is really important [for the program]. We're [just] being protective," Schneider said.
Mission College Department Chair, Janice Silver, has a strategy in place to protect children on their campus. However, it is still a work in progress.
"We don't allow cell phones. That was directed in September of last year," said Silver. "For us, it's still a work in progress. There are still some classes that need documentation of photos but that's why we have iPads available for the children to use."
Melissa Brisbois, pre-school teacher in the development center, wants to make sure that her students are safe and their identities are protected.
"We have to create something that would work to protect the children and keep their identity out of the public eye," Brisbois said. "As times change, we kind of have to change our requirements and policy. It's easy for someone to take pictures but it used to be harder to get a picture out there."
Although parents signed waivers in the beginning of the semester, some parents don't feel comfortable with students taking pictures of their children.
"Other than staff, I don't feel comfortable. Unless I am notified and I know where the pictures are going, I may say yes but it depends," said Nazi Kamali, the mother of a child who attends the pre-school at the Child Developement Center.
"As long as it's far away and not up close, I'm okay with it," said parent, Elizabeth Rojas.
"If it was a one on one picture, no. But, if it was in general with a bunch of kids playing from far away, then I'm okay with it. If it's something that benefits others, I don't mind," Rojas said.
Lila Snow, Pierce College Associate, is one of the professors who began the Spring semester with the no photo policy for students taking her child development course.
"It's their privacy rights and I think it's really good for my students who are going to be teachers to really have that fierce sense of protection. If we don't protect them, then who will," said Snow."
"I think it's unfortunate for the students, but it's exactly what we need to do for the children," Snow said. "I think it's way overdue. With technology the way it is, there's a lot of compelling reasons, there's a lot of neat ways to do assignments, I want to respect students privacy."
Patricia Doelitzsch, assistant professor and chairperson in child development and education, attended the District Discipline meeting on Feb. 19.
"At the District level, we just discussed what each of us are doing and we come together and explained what we do in our own individual campus's," Doelitzsch said. "City College has a confidentiality agreement and they ask students to sign it. We all said that's a great idea, to agree to incorporate some level of confidentiality agreement between the students and whatever they are going to observe."
In order to supervise the safety of children, Doelitzsch is urging students to not take photos of children during sessions or when any children are around.
"My issue is, how would I police a student that takes any photos of a child even if it's their hands or behind their heads?" Doelitzsch said. "Do I have to, at the end of every class, go through everybody's phones and check if you have appropriate pictures? Do I have that right to look at the pictures on your phone? No and no, it's not appropriate or my responsibility."
Doelitzsch is concerned that if this continues, she will have to worry about the kind of photos that a student has of a child after walking out of the classroom.
"There is no way of me keeping children safe and enforcing it without stepping out of my boundaries as a professor and into your privacy as a student," Doelitzsch said. "The parents have all signed waivers, the parents are okay with their children to get photographed for academic work. They know they are at a Lab."
Doelitzsch is hoping they will get digital cameras by the end of the semester so they can go back to their original assignments which involve pictures.
"We are trying to bring in cameras that don't connect to the internet. We can use them for documentation and those photos will stay in our the department and we have control of where those photographs go." said Doelitzsch.
"We need to have some kind of statement of what are trying to do and to make sure our children are protected," Doelitzsch said.