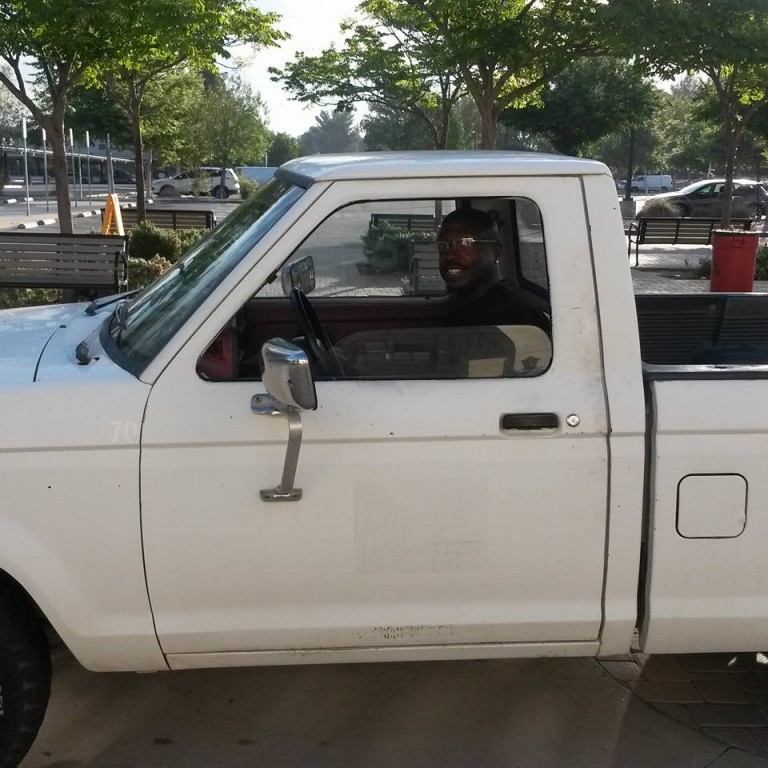 Ansar Jeff X, a custodian at Pierce College and assistant football coach at Kennedy High School, died in his sleep Saturday Feb. 20. He was 46.
X was known for his calm quiet demeanor and his ever present smile, with a toothpick in his mouth. He would workout on his first break and was often spotted in the morning walking backwards up the hill on the sidewalk along the Performing Arts parking lot. On his second break he would read.
While known as Jeff Newman, X played quarterback at Kennedy High School and attended the University of Hawaii on a football scholarship. He played wide receiver and running back at Hawaii in 1989-90, before suffering a knee injury which ended his collegiate football career.
X transferred to Pierce from West Los Angeles College in April of 2013 in order to be closer to his parents. X worked in the Child Development and Academic Department, Fitness Center and in the training room. He was well liked by everybody in Plant Facilities, according to Rodney Allen, Plant Facilities operations manager
"He was not only a great worker, but an outstanding person," Allen said. "We have over 50 employees and there is not one person that had a bad thing to say about him. Not one. Unbelievable, unbelievable guy."
His supervisor, Marquis Brignac, says X was a natural leader with a strong meticulous work ethic who often took initiative. He also promoted camaraderie between the Plant Facilities employees.
"He was one of those people who on the job he didn't mind bridging the gap between a lot of people," Brignac said. "He was the type of person where everybody felt like he was their closest friend. So he is impactful and our department is definitely going to miss him."