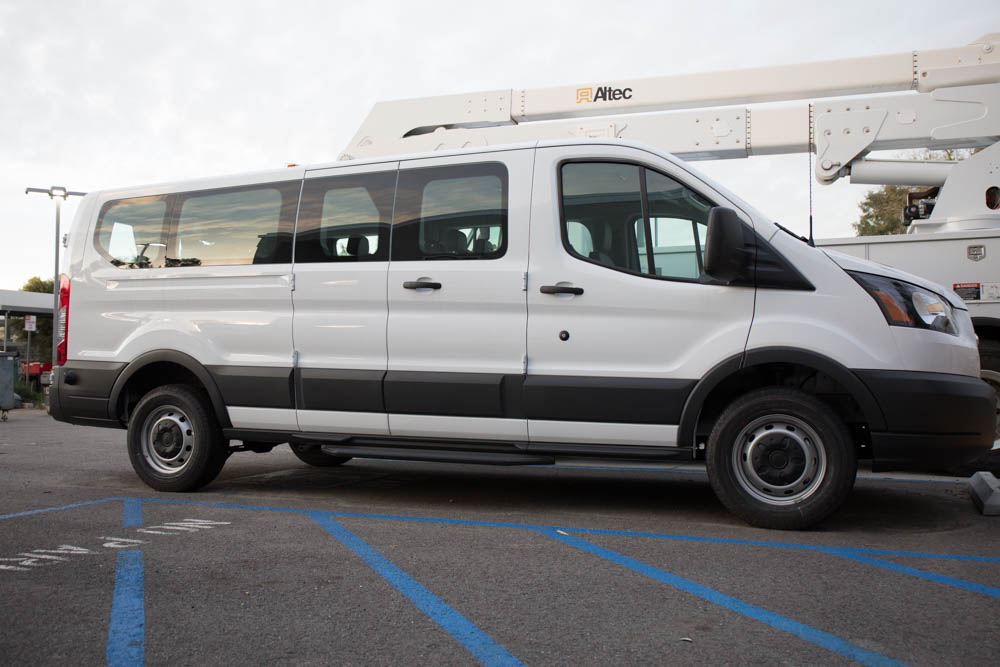 In Plant Facilities two new 15-passenger vans, purchased two months ago, sit unused.
The vans were purchased by Student Services for use by athletics and the other departments that fall under the Student Services umbrella, according to Vice President of Student Services Earic Dixon-Peters.
The dilemma faced is the California vehicle code requiring a class-B license for operating vehicles that hold more than nine passengers.
"We're going back and forth in terms of what does that mean, what does that look like, what do other schools do?" Dixon-Peters said. "You need a class-B license. What does that mean for us? Do we hire someone? These are strategic priorities."
Pierce rents vans when needed for road games and field trips.
"We used to drive the 12-seat vans. That was normal," Athletic Director Bob Lofrano said. "We were told and we adhered to it, so therefore, rather than two 12-seat vans, baseball takes three 8s."
Lofrano estimates the cost of the van rental to be about $130 each. With the baseball team playing 23 away games this season, travel costs are nearly $9,000 before gas.
"The idea of getting 15-seat vans is good," Lofrano said. "The school has already paid for them, but who's driving them?"
Nabil Mardini, head coach of women's volleyball, is the one coach on staff that has a class-B license.
"We were told to do it," Mardini said. "Back in 2007 or 2008, we were told we had to get the B license in order to drive the van."
While Mardini is not a fan of driving the 15-passenger vans, he'll continue to do so if told to.
With a class-B license comes stricter traffic laws. Traffic school is no longer an option for license holders, even if the ticket is received while operating a smaller vehicle, as well as other restrictions.
It's these factors that cause head Brahmas baseball coach Bill Picketts to be hesitant to get the license.
"I don't think any of us coaches being part time should have to do it," Picketts said. "Believe me, it would make my life easier if me and a couple of my coaches had the commercial license."
Lofrano agrees with Picketts when it comes to requiring the coaches to get the license.
"There are negatives, and that's why people don't get it unless they have to for their job," Lofrano said. "And as a coach, it's not in the job description."
According to Lofrano, assistant coaches aren't around long enough to count on them to drive season after season.
"Assistant coaches come and go really quickly," Lofrano said. "The head coach will probably stick around a few years. Assistant coaches at this level are real tough to keep."
It's unclear when the vans will begin to be used, or who will drive them. However, according to Dixon-Peters, Student Services is considering purchasing more vans.
"I think the only way you can use them now, is if the school hire a driver," Lofrano said.