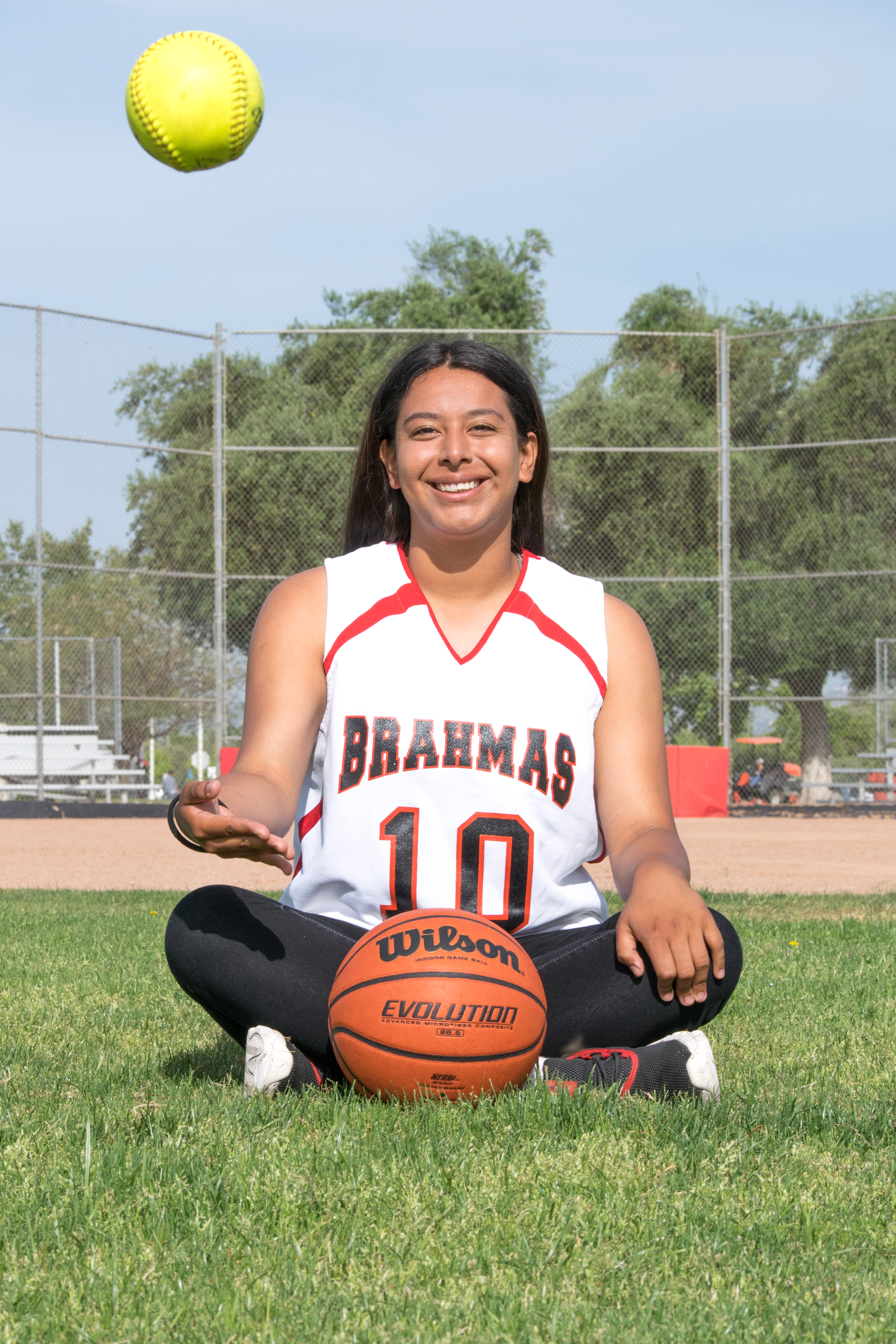 There is no offseason.
It's a phrase often thrown around the sports world, usually in reference to the training that takes place outside of the season. However, for some college athletes those words ring more true.
Miriam Arteaga,18, is a seasoned athlete and full-time student. After the struggle of the past women's basketball season in which the team ended with a 2-20 record, Arteaga is keeping her head up by moving from the basketball court to the softball field.
Arteaga has been dedicated to sports since the 7th grade. However, it was by pure chance that she found her calling.
"I actually didn't like basketball at first," Arteaga said. "I was just walking past the gym and a coach saw how big I was and told me to come in and try out."
That moment sparked her devotion to athletics, and lead to her being named Female Athlete of the Year at Monroe High School.
"That has been my proudest moment as an athlete so far," Arteaga said.
While Arteaga's main athletic focus has been basketball, she was also the team captain of Monroe High's volleyball team.
Arteaga's friend and high school teammate Katherine Clavel, 19, sees a future in the sports world for Arteaga.
"She was the best captain, always supporting us when we were down, telling us to shake it off and push harder and be the best that we could be," Clavel said. "She would make an amazing coach."
While still undecided when it comes to her major, Arteaga has considered sports medicine or analytics to continue in the sports world, but coaching has been a dream of hers.
Taneysha Davis, 20, has worked side by side with Arteaga through the struggles of the past basketball season and was quick to praise her work ethic and selflessness. Qualities Davis believes would make a great coach.
"Miriam always puts others before herself and she's always there for you, no matter what," Davis said. "All of these traits will translate into her future."
Arteaga's balancing of two sports with college courses has given her an insight and dedication she wants to share with aspiring athletes hoping to achieve the same.
"My advice for other athletes is to always work hard and be persistent," Arteaga said. "My first semester here, I was on campus from 8 a.m. to 8 p.m. If you really want to commit to sports, you just have to know how to manage time and schedule classes and practice. It's difficult but it's doable."