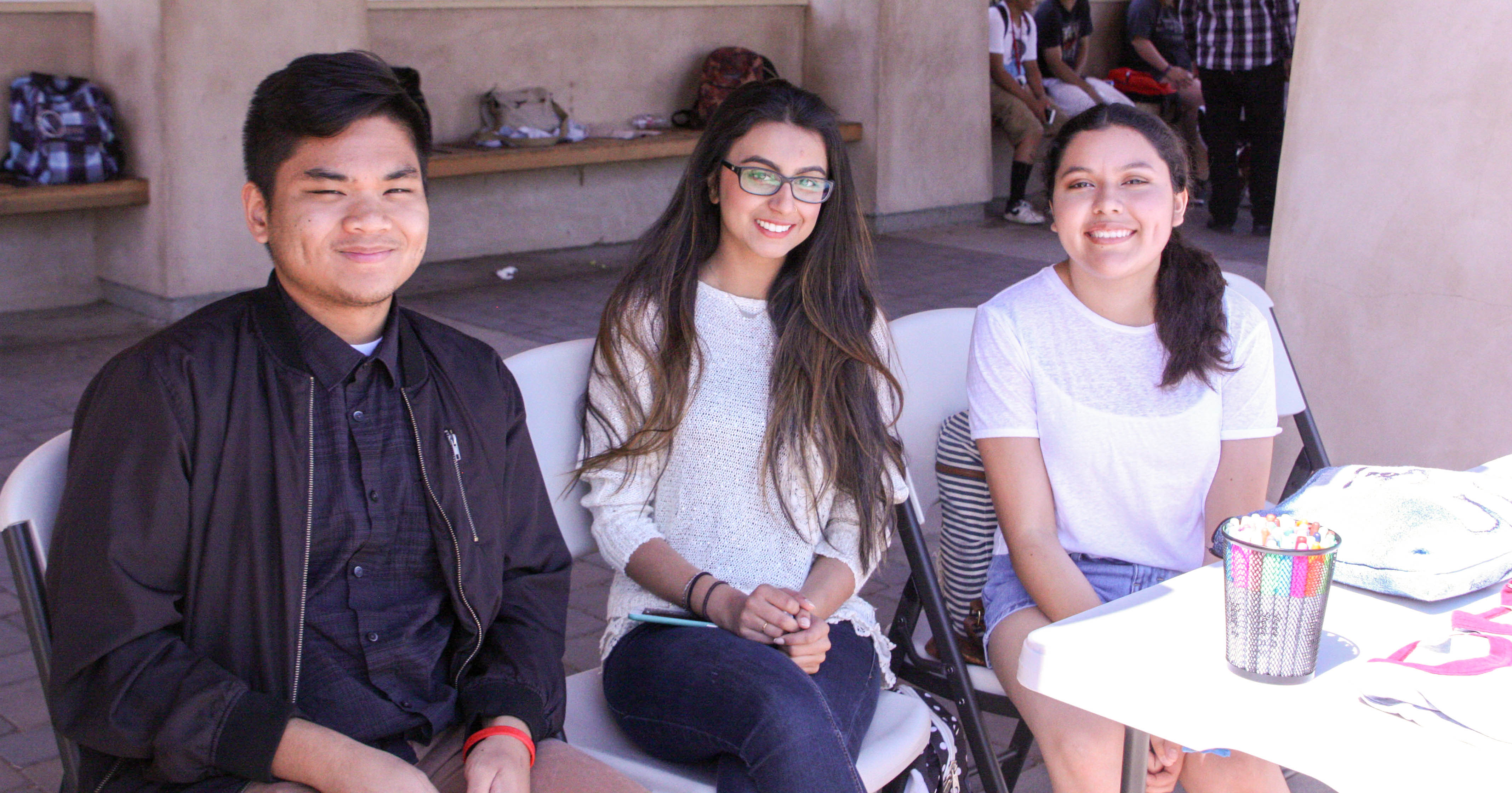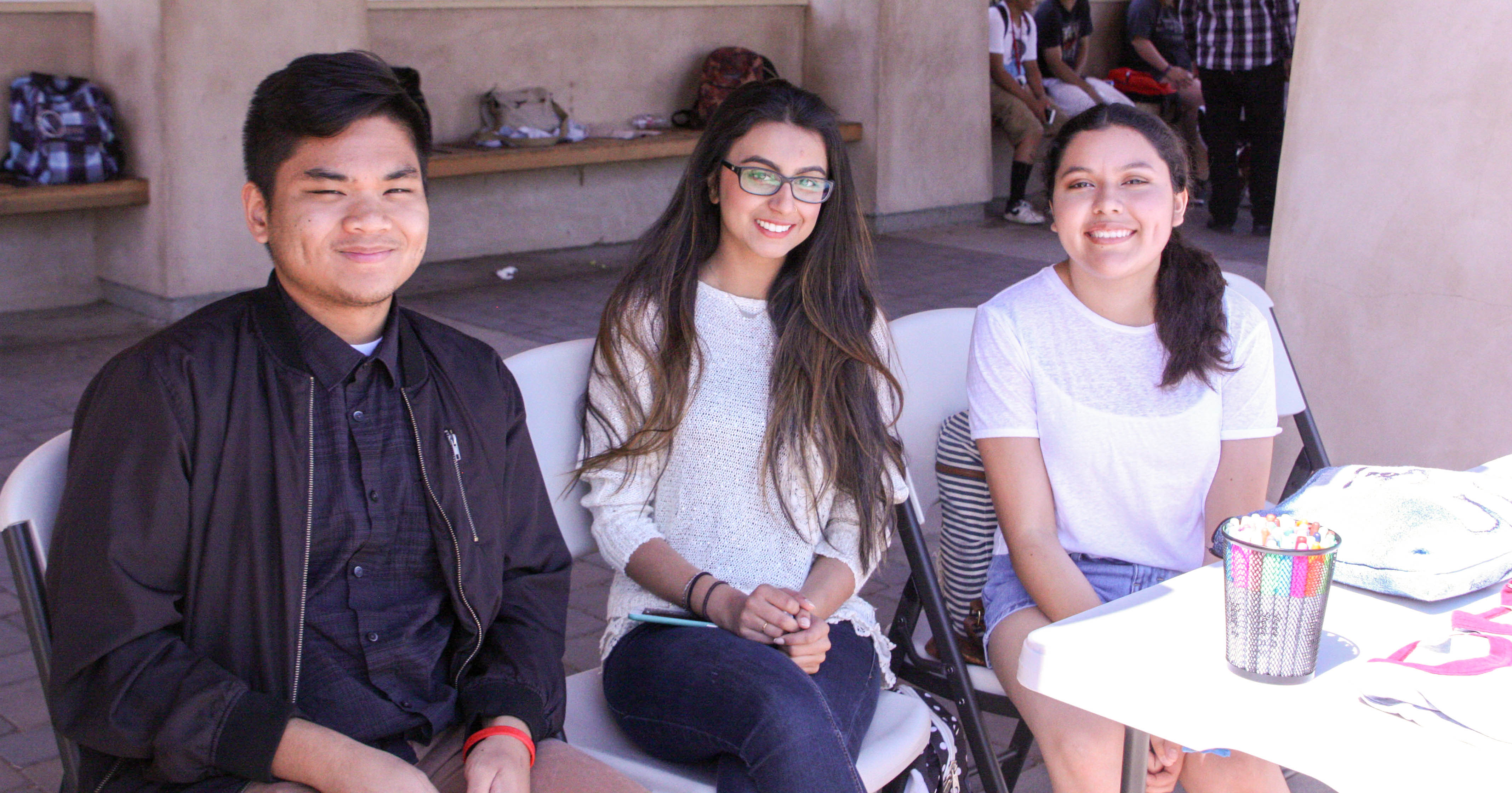 An old T-shirt can be more than something to sleep in – it can help restore the environment.
Save the Beach club taught students how to transform their old T-shirts into reusable bags as part of its conservation efforts during a demonstration on April 19 in the Pierce Free Speech Area.
Club President Carolina Guzman came across the DIY project while looking into Earth Day events on the Santa Monica City College website.
She thought that having the club demonstrate this project could help students learn about making a difference and teach them how to reduce the use of plastic bags.
"I think this activity is important because we have a plastic bag ban, yet people still buy them for 10 cents," Guzman said. "Everyone has an old T-shirt in their closet, why not reuse it and make it something useful?"
According to Guzman, doing something hands-on, like making a reusable bag, can be a source of inspiration for people who are unsure about how they can make a difference.
Pierce student Brian Corbita attended the event because it captured his interest.
Corbita said that students can make a big impact on how they affect the environment.
"Students are the future of society and should contribute to taking care of the Earth," Corbita said. "Recycling is a big part."
Club member Jeremy Jalbuena said that the ability to upcycle something old is beneficial to members in the community.
"It supports a good cause and promotes awareness," Jalbuena said.
The club has also partnered with the Vegan Society to present environmentally-conscious films.
According to Guzman, the club has ongoing events, including film screenings on campus, as well as hands-on activities.
"We've done beach cleanups in the past," Guzman said. "We're planning to do another in May, and we invite all Pierce students to join."
Club member Syeda Shahbano said she has already seen the impact the club makes in the community.
"I love it," Shahbano said. "We partnered with Heal the Bay and picked up about 400 pounds of trash off the beach last month."
Guzman said that however small it may seem, every small bit counts toward creating a healthier future.
"Every little action someone takes to help the Earth makes an impact," Guzman said.