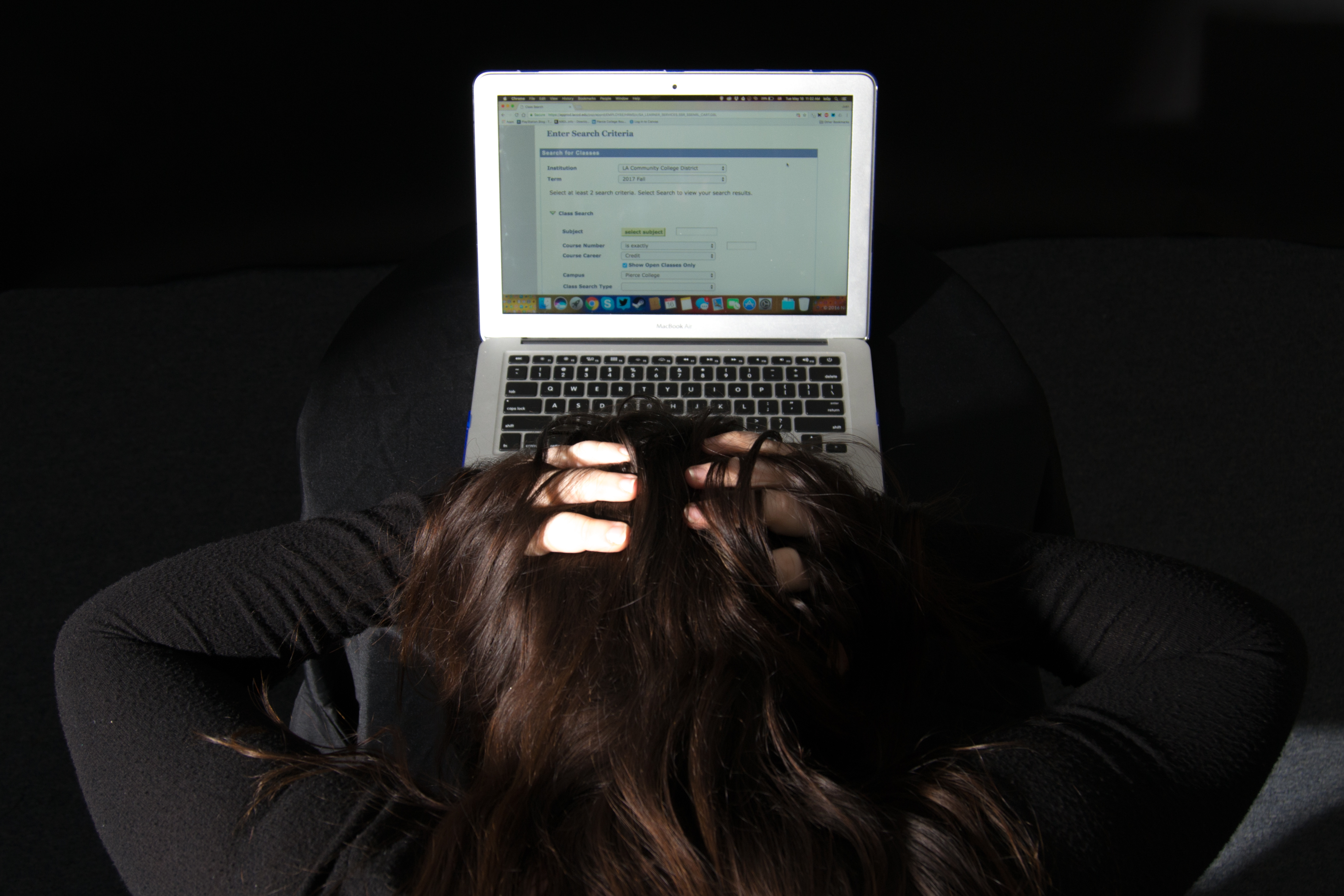 Out with the old and in with the new.
The upgraded Student Information System includes a variety of features not offered through the outdated system. However, the transition so far has not been easy, and faculty and students alike are struggling to access the system.
After years of deliberation, the Los Angeles Community College District (LACCD) has chosen the company Peoplesoft to host a new Student Information System (SIS) that links all nine campuses to one central website.
The new SIS went live on May 8, and students can now login to access all of its functions which include: registering for classes, viewing transcripts, accessing Canvas, paying fees, viewing grades, education plans, and logging into the student email.
On May 15, the registration process will begin for fall classes. Registration and payment for summer classes will still have to be completed through the old system. All fees must be paid before the start of the semester.
Because the old SIS was outdated and homegrown, the district decided that it no longer fit the needs of students, according to Director of New Student Programs Joanna Zimring-Towne.
Therefore, the district chose to work with a company called Peoplesoft to create a site that would fit the needs of the nine campuses within LACCD.
"There are a lot of benefits. It looks a lot nicer, and it is more functional," Zimring-Towne said. "You can do a lot more things through it than you can do through the current system. For anyone who does any kind of online shopping or any kind of modern Internet function, it's a lot easier."
However, faculty and students have been having difficulties accessing the system.
"I have been having trouble," psychology major Melissa Guardado said. "To log into the system, you need to sign in through your email. But I can't do that. I have tried reseting my password and everything and I still can't login."
The new SIS will be accessible on mobile devices. Additionally, an app is scheduled to be released in September, which will allow the information on the site to be more accessible to students, according to Vice Chancellor of Education Ryan Cornner.
A single transcript will now be issued for the entire district, which will eliminate the need to request multiple documents from multiple schools.
According to environmental science major Bjana Jefferson, who has been answering questions for students in the FYE office, she too has been having difficulties.
"I had dropped a class on the old system before getting a W. On the old system it shows that I dropped. However, on the new system, it says that I am currently enrolled in it. So, it is a mystery as to what is happening with that," Jefferson said.
Additionally, a dynamic 10-slot waitlist has been implemented for some classes, which will allow students to be automatically added when someone drops. Professors will also issue digital permission codes that will be used to add classes instead using of a paper slip.
"Hopefully, it will make the process of the first day of classes a little bit easier, and hopefully fewer students will be trying to crash classes," Zimring-Towne said. "No more standing in a two-hour line at Admission and Records the first week of class."
Though the wait list exists to ease the burden of the first day of school, counselors are still telling their students to crash classes if they did not make it on the waitlist.
"If you're on the waitlist, you have to be there because if you're not, you would be forfeiting your spot," Zimring-Towne said. "Not every class will have a waitlist."
The challenge is notifying the student body that the SIS changed and getting over the learning curve of a new site, according to Zimring-Towne.
The First Year Experience (FYE) office has set up workshops to help with questions surrounding the new system.
The district is working on creating 1-800 number for students to call if they encounter technical issues.
"For now, they can refer to the college faculty until that time," Cornner said.
But the counseling department is unable to answer questions of a technical nature, according to Zimring-Towne.
Students who are able to log in to their student portal can access a frequently asked questions page if they are having trouble navigating the site.
"We have been trying to make sure that this is rolled out right. There are always challenges with a new system," Cornner said.