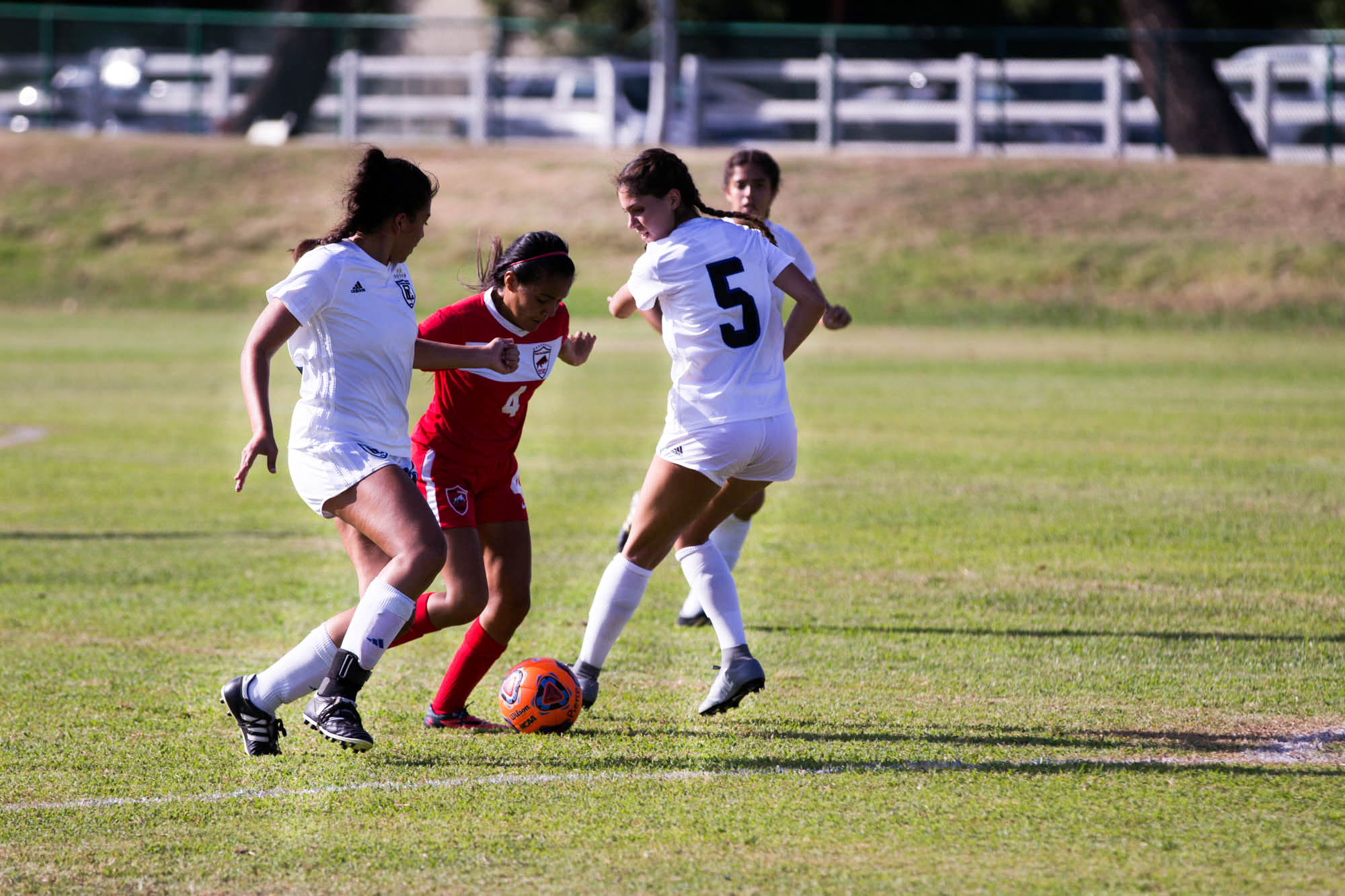 The Cerritos College Falcons flew high as they got the win against the Brahmas dropping their overall record to 3-2-1.
"They brought it, and they played well, and you got to give them credit. They were in the game until the end," said Cerritos head coach Ruben Gonzalez.
The Falcons have won the CCCAA State Championship six of the last nine seasons and won the national championship four times.
Despite losing to Cerritos 1-0, Brahmas' head coach Adolfo Perez was happy with his team's performance.
"I'm very proud. It was an excellent defensive game against the national champions. It's a moral victory. I don't believe in moral victories, but if there is one, it's this one. The Pierce defenders kept the Cerritos offense scoreless at the end of the first half,"  Perez said. "Our defense and our focus was excellent. Great team defense."
The soccer team were without Adriana Sosa for this game as she missed out with a knee injury as she was replaced by Tylee Low.
"We lost one of our best players whcih is devastating, but we were excited to play against a five-time state champion," Perez said.
Brahmas goalkeeper Brianna Jacobo had 11 saves in the game.
Midfielder Jennifer Veliz mentioned that the team performed well despite not scoring.
"I think overall we did well. From the beginning in our warm-ups. Unfortunately we didn't put the ball away, but I'm proud. We could have won the game." Veliz said.
Six minutes into the second half, Brianna Yepez scored to give the Falcons the lead.  
Despite the win, Gonzalez was expecting more from his team.
"We didn't play one of our better games. We came out with the win. You are always happy when you continue to build forward. I expect more from them," Gonzalez said.
Defender Kerian Neal credits the team with her success on the field.
"They made a big contribution to help me succeed. Playing a national champion can be a humbling experience. I was hoping, honestly, for a tie. I felt we all did well. I'm so proud of my girls," Neal said.
By the end of the second half, the Falcons had total ball possession as they kept creating more opportunities. Jacobo saved a huge scoring opportunity to keep the score deficit at one.
Forward Gisell Cruz made the only shot on goal for the Brahmas.               
  Perez said holding the current national champions to one goal was a victory in itself.  
"There is no such thing as an easy game. You have to play the best to be the best.  And that is what we are doing," Perez said.
The team are in action on Friday at Ventura College. Game starts at 6 p.m.