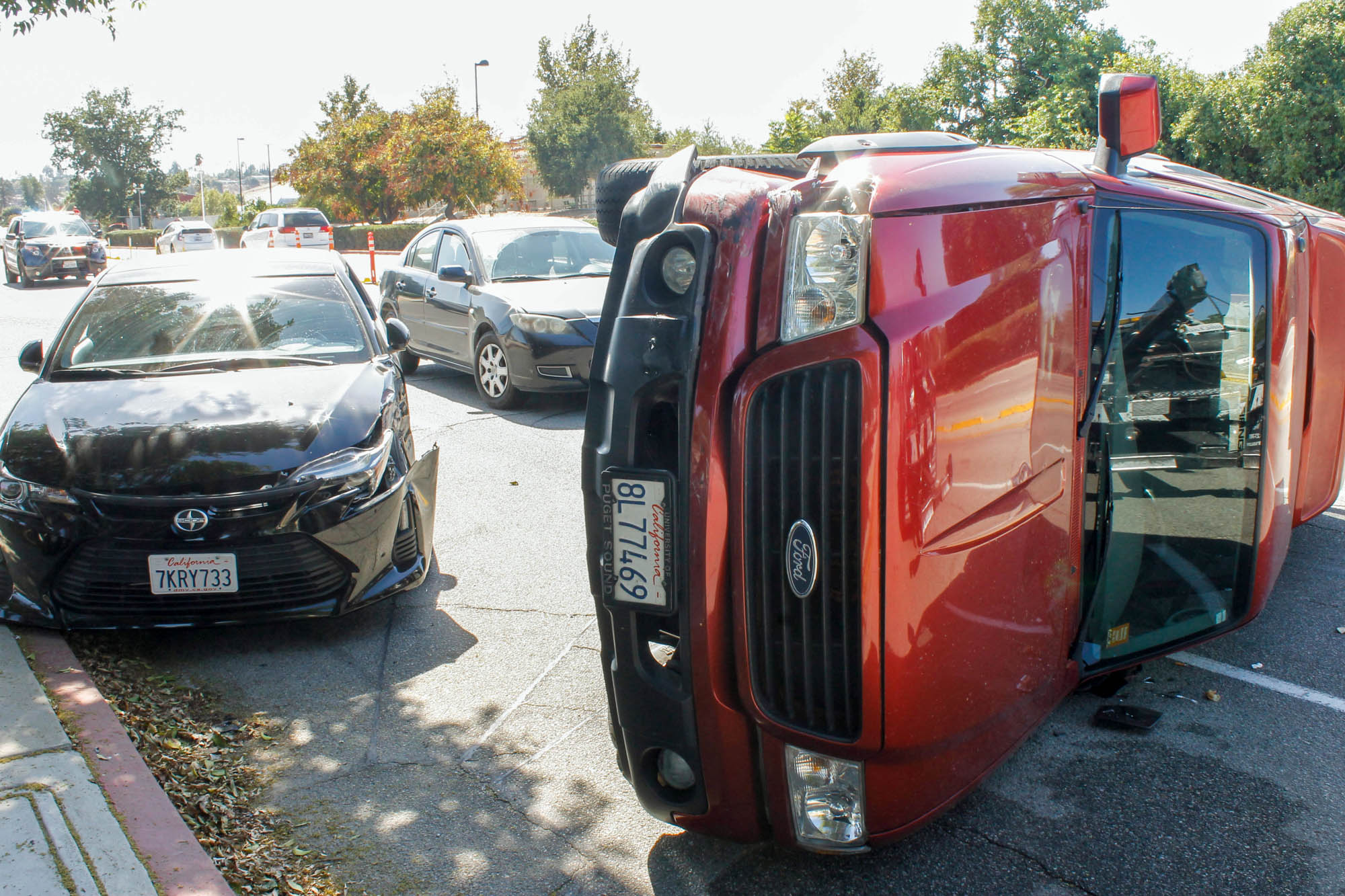 A vehicle cut into the intersection causing a car to flip and another to crash into the curb at the Victory Boulevard exit at about 1:20 p.m.
Student Robert Andris said his car flipped when a car cut him off and hit the back of his vehicle.
"The Mazda pulled out, clipped the back of my car, and my car spun sideways," Andris said.
Student Zack Pappas said he saw the accident happen and headed over to try and help.
"I saw the car flip up, and I came running," Pappas said.
No one was injured in the accident.
Deputy Lazaro Sanchez said he did not have enough information to comment on the incident, but advised students to not text and drive or overly rely on GPS navigation.