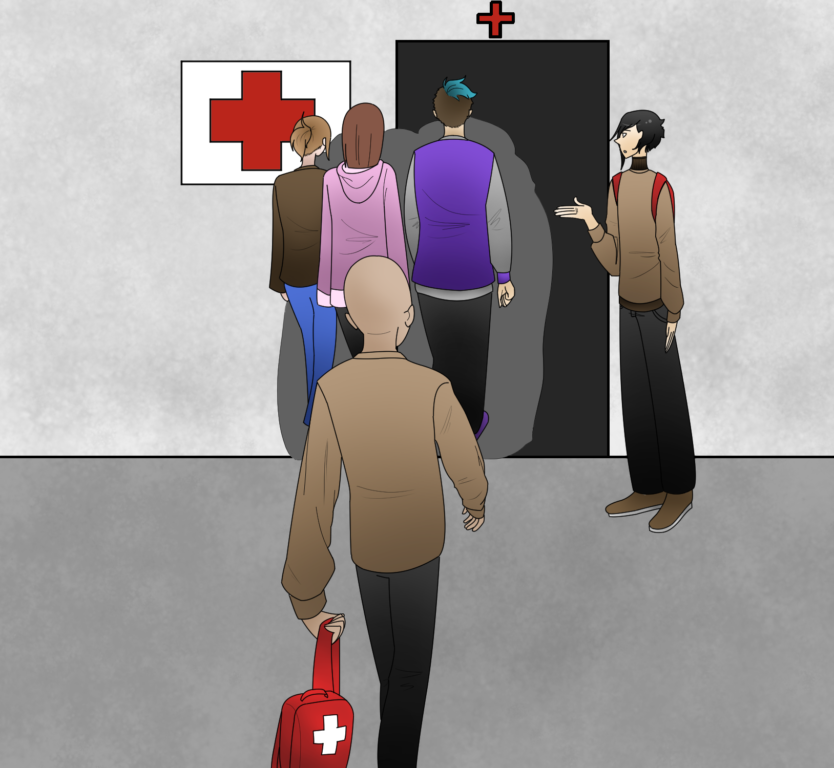 Death struck Las Vegas Sunday evening as 64-year-old Stephen Paddock took to the 32nd floor of the Mandalay Bay Resort and Casino and rained bullets down on the crowd across the street at the Route 91 Harvest country music festival.
When active shooter incidents happen, there is typically mass panic because people are trying to get to safety and aren't sure of where to go or what to do.
Pierce has measures in place to help assure the safety of students, faculty and staff. (See page 1 for more information.)
In the event of an active shooter on campus or other emergencies, the first things that needs to go out are mass texts, emails or phone calls using our emergency notification system.
The problem is that people don't update their information with current phone numbers and email addresses. It should be required that students, faculty and staff keep this up-to-date every semester.
Test messages should be sent out at least twice a semester to make sure the method is working properly.
We should also have lockdown drills and evacuation drills at least once a semester that help students, faculty and staff understand what to do in case of an emergency.
Lockdown drills mean do not leave your classroom or office, and if outside, find somewhere safe where a door can be closed and locked.
Evacuation drills are for exiting a building and getting to safety. Instructors should make sure to keep a roster for each class. Should a situation occur in which immediate exit is necessary, the campus will have something to keep track of all personnel and students.
Some jobs require watching a video during orientation that explains what to do in the event of an active shooter. We should require the same of Pierce students, providing the information during the first day of class or campus orientation.
This should also be a requirement for instructors, similar to the sexual harassment or Title IX training already implemented.
Brahmas responding with actions and voices through empowerment (BRAVE) is an initiative on campus that promotes "see something, say something," which encourages bystander awareness and encourages people to intervene. (See more information on page 8.)
Each classroom and office should have posters or signs that show where to go in the aftermath of an event or in case of an evacuation. The information on the sign or poster should include your current location and your nearest safe zone.
These measures cannot assure that a dangerous situation won't happen, but it shouldn't take a national tragedy for people to start thinking about prevention and procedures.