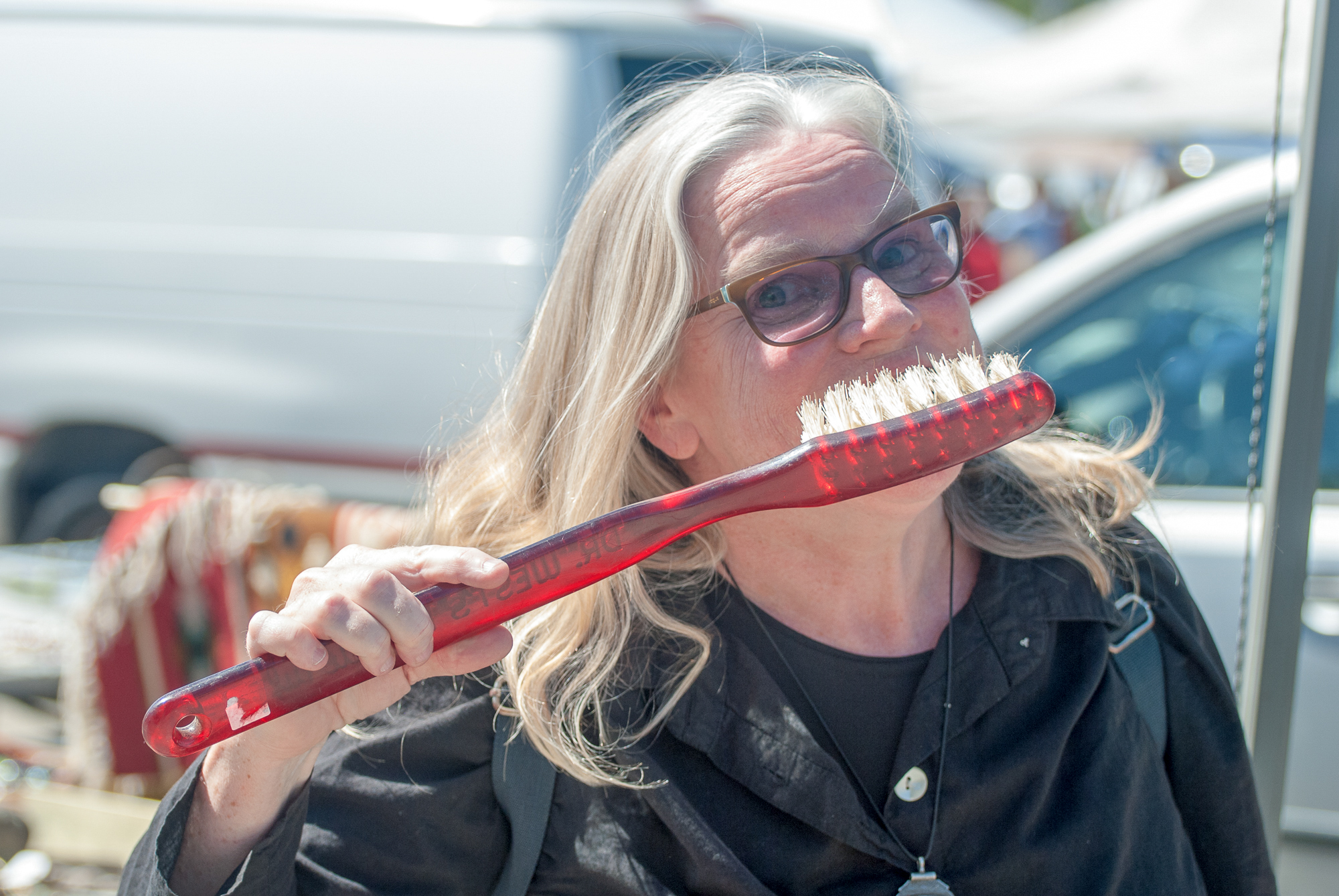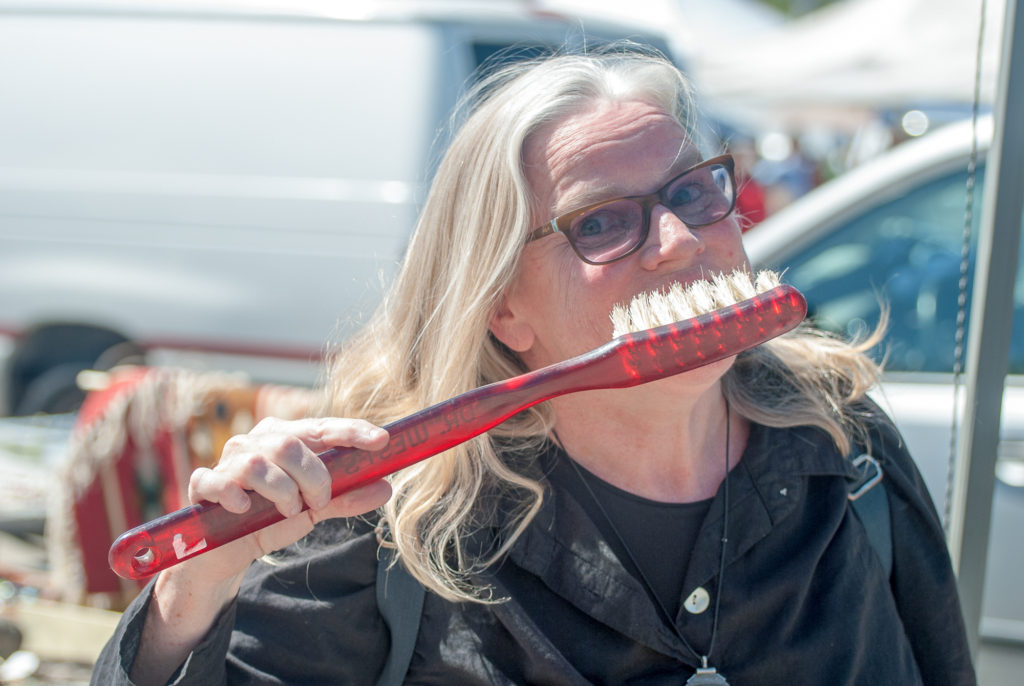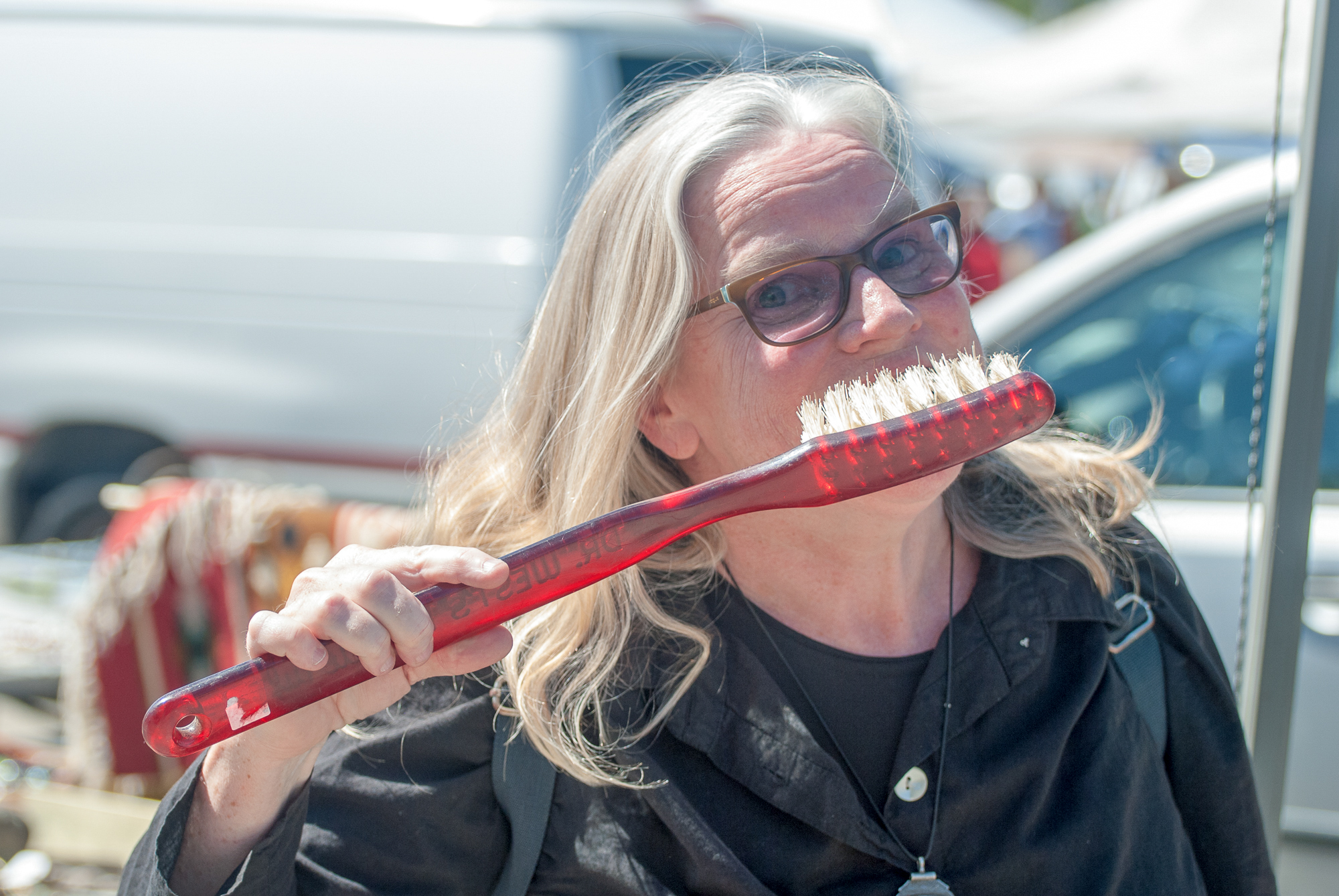 In the San Fernando Valley, not many vintage markets have had the opportunity to open their stands to the public. But Patrice Curedale is changing that.
Co-founder, public relations manager, marketer and artist, Curedale started the Topanga Vintage Market in 2012.
Since its beginning, the market has hosted more than 180 vendors, selling anything from antique clothing, to 100-year-old bottles, to exotic, taxidermied insects. The market offers automobilia, organic soaps and other trinkets.
Curedale earned her bachelor of arts degree from the University of California, San Diego, with a major in Chinese studies, communications and visual arts.
Curedale's career began in television and film. She continued to pursue her love of fine art in the Bay Area and managed several art galleries. Then she took an interest in public relations and marketing.
According to Curedale, her creative spark ignited when she knew she could combine her artistic abilities with the marketing expertise she had acquired and start a business.
Curedale is a mother of two sons, Aidan and Liam. When her sons were young, she managed the Topanga Children's Festival at the school they attended.
Curedale partnered with local mom and artist Lori Rotblatt to run the Topanga Vintage Market.
According to Curedale, she and Rotblatt sought to gain income from their passion while still having time to spend with their children.
Rotblatt earned her art degree from Cal. State Long Beach and studied at the University of California, Berkeley. She then began working with art in her community.
"I was involved in the vintage art community for two years prior to starting this. I have a degree in art, and I love my family's memorabilia," Rotblatt said. "Like many collectors, you have too much stuff and you want to find a way to sell it."
Many people have their hobbies and unique interests, and some people even make a profit
from their talent or possessions.
According to Curedale, dumpster diving is a hobby that adds to her creative perspective.
"We both liked to go to estate sales and garage sales, and I actually like to dumpster dive," Curedale said. "We were both single moms and we were just trying to find work that would give us flex time."
The market got its start at the Westfield Promenade in Woodland Hills and eventually grew out of the space and was moved to Pierce College.
Curedale said her passion for the eclectic stemmed from childhood.
According to Curedale, it began with watching her mother collect antiques for decoration and wanting to find treasures preserved in time.
"I don't know if it's a gene, or nature or nurture," Curedale said. "I can't resist picking something up off the curb and rescuing it, and you'll find with the vendors here it's the same way."
Curedale, a Topanga resident, displays her artwork at galleries in the community.
According to Curedale, the art community is very important to her, and her vintage markets help support and promote artists.
"There are so many vintage vendors in Los Angeles because it's such a strong flea market circuit," Curedale said. "Many of these vendors make a living doing vintage shows."
Curedale and Rotblatt recruited vendors from local flea market and vintage shows.
"First we hoofed it around to shows like the Rose Bowl Flea Market and Long Beach Flea Market and just cherry picked," Curedale said. "We asked the people we liked, both for what their goods were and personality-wise."
One of the vendors Curedale has in the Topanga Vintage Market is antique bottles vendor Don Wippert. According to Wippert, he joined the market after being approached by Curedale and Rotblatt at a Ventura County vintage market.
"I started collecting in 1990. I joined the Los Angeles Bottle Club so I could know what to buy, and I wanted to know the value of things," Wippert said.
Wippert said he had an early curiosity with vintage goods.
"I worked at a landfill for many years, and I kept seeing all these antiques being thrown away, and I started picking up a few things," Wippert said.
Curedale said she hopes to expand the business, adding more vendors and customers who are curious about reconnecting with their childhood memories, as well as supporting the local art community.
Curedale invites unique vendors to open their shops at the Topanga Vintage Market every fourth Sunday of the month to share their antique goods with the community.