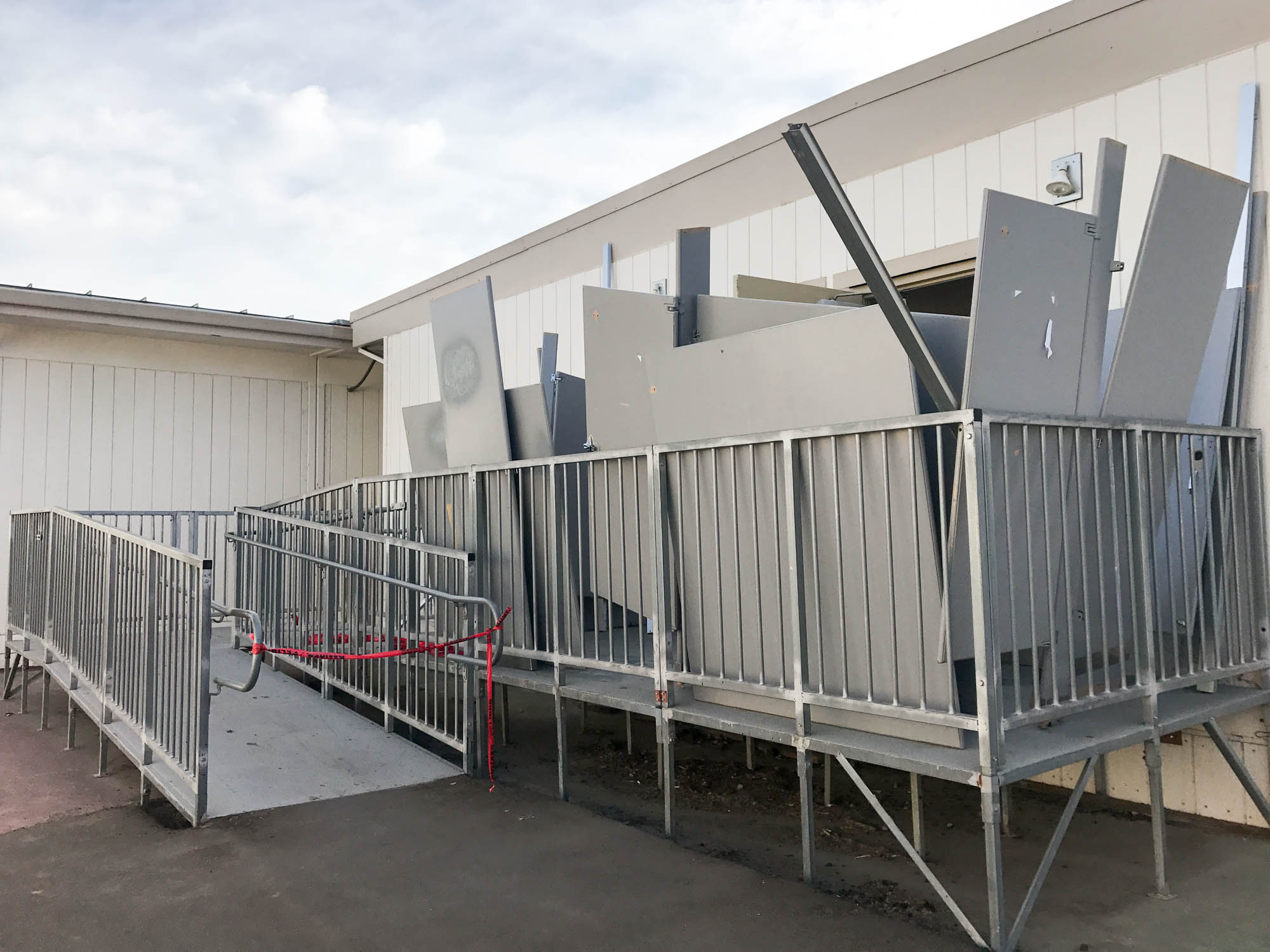 Cracked floors and a fusty odor greeted visitors to the Pierce Village bathrooms, but this week students and faculty welcomed remodeled restrooms.
Operations Manager Rodney Allen said they started remodeling the bathrooms last Saturday and expected to finish early this week. He said they spoke to President Kathleen Burke about new bathroom floors.
"The floors in the bathrooms have been getting worse overtime, and the custodians try their best to maintain them," Allen said.  
Allen said the bathroom floors were creasing, and they wanted to create a healthier environment for students. The bathrooms were repaired a couple of times before, but it was decided that it was time to improve them for students.
"You could see creases on the floor, where the floor kind of rolls around the corner, and over time, wears in that area. To a certain point, it is hard to keep restoring the bathroom, so it was best that we remodel it," Allen said.
Allen said that there is a big problem with destruction and graffiti in the restrooms.
"Custodians come in at 4:30 a.m., and every morning, they will complain about a broken paper towel dispenser or soap dispenser," Allen said. "We have no problem that the dispensers will break over time, but students will tag them or tear them down on purpose."
Allen said that they want students to take care of what they have, so they can continue to foster a good environment for each other.  
"If students can take care of what we have here for them, then we can do a better job and keep it clean for students," Allen said. "We want to make it as nice as possible. And not tagging graffiti or destroying property helps everybody involved and saves time for cleaning as well."
Allen said that he hopes students appreciate this and take care of the restrooms.
"It's a big college, and we just want the students to have a good environment to work in," Allen said.
Flooring Installer Ever Rodriguez said that he helped remodel the restrooms and replace the old floors.
"I started working Saturday and expected to be finish by Thursday," Rodriguez said. "The bathrooms were really bad. From a scale of zero to 10, they were a nine."
Full-time student Hayden Ledezma said the bathrooms are cleaner and an improvement.
"They are pretty interesting, and there's a lot going on in there. It's a lot cleaner than it used to be, and the floor is a lot less broken. The mirrors are still pretty screwed up, looks cleaner and smells a bit nicer," Ledezma said.