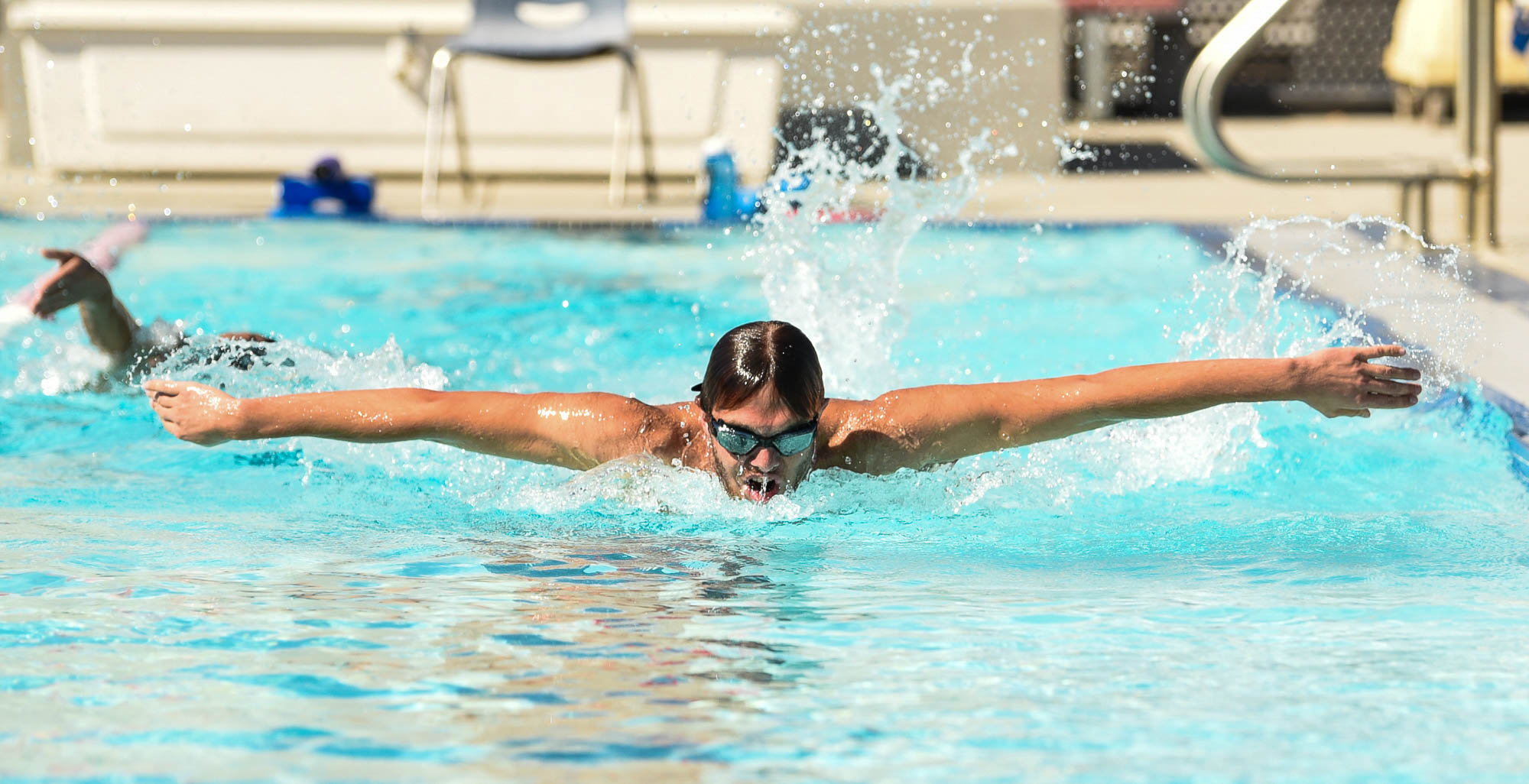 *Correction: The swim meet is not held at Allan Hancock College. It is held at the Ventura Aquatic Center at Ventura College. 
With the main swimming pool currently under construction, the swim and dive team has not had much practice, but coaching staff and swimmers remain focused on accomplishing personal goals and ultimately reaching the State Championships.
The main swimming pool remains closed because the heater and flow system are currently being worked on, according to head coach Judi Terhar. This has left the swim team without a pool to practice in for six weeks.
Despite the circumstances, Terhar, coach of both the men and women's swimming teams and water polo team, believes her teams can fight and pull through due to the bond they all share.
"They are the closest team that we have ever had," Terhar said. "They love and care for one another, and we're doing the best that we can with the circumstances that we have."
 Due to the construction, there will be no dive team this season.
The swim team has its share of new and returning swimmers. This year's team consists of eight returning swimmers and eight new swimmers, said Terhar.
 Returning swimmer Lily Pang, competitor in the 100 meter-fly, looks to accomplish a personal goal for herself this upcoming season.
"I'm getting faster, so I hope to drop a lot of time this year," Pang said. "I'm trying to get about 1:05 in the 100 Fly this year."
With new faces becoming more accustomed to a brand new environment with brand new people, there is potential for difficulty in fitting in, but Pang believes team members are getting along well.
"The new swimmers may feel awkward since some people are ahead of them, but we never put anyone down," Pang said. "We're all like a giant family."
The batch of new swimmers consists of an international swimmer from Japan, Juo Sato. Athletic Director, Moriah Van Norman, former United States Olympian and silver medalist for women's water polo in the 2008 Beijing Olympics has high hopes for him.
"He is a really fast swimmer," Van Norman said. "I think he'll do great for this team."
In sports, teams are faced with the task of going up against major competition. With 40 years of coaching experience, Terhar has tasted both failure and success, and she believes this team has potential, but she has her eyes on several teams this upcoming season.
"We've been conference champions before, and some years we've been the worst team," Terhar said. "Ventura, Santa Barbara and Cuesta are really good schools."
The swimming pool construction has caused a bit of frustration for swimmers.
"It is disappointing mainly because it's always broken," Pang said. "It's never fixed on time."
Terhar believes the entire situation is unfair for the swimmers.
"It's a shame that their swim season is without a facility," Terhar said.
  The swim team will officially start  their season on Friday, March 2, at 11 a.m. at Allan Hancock College.