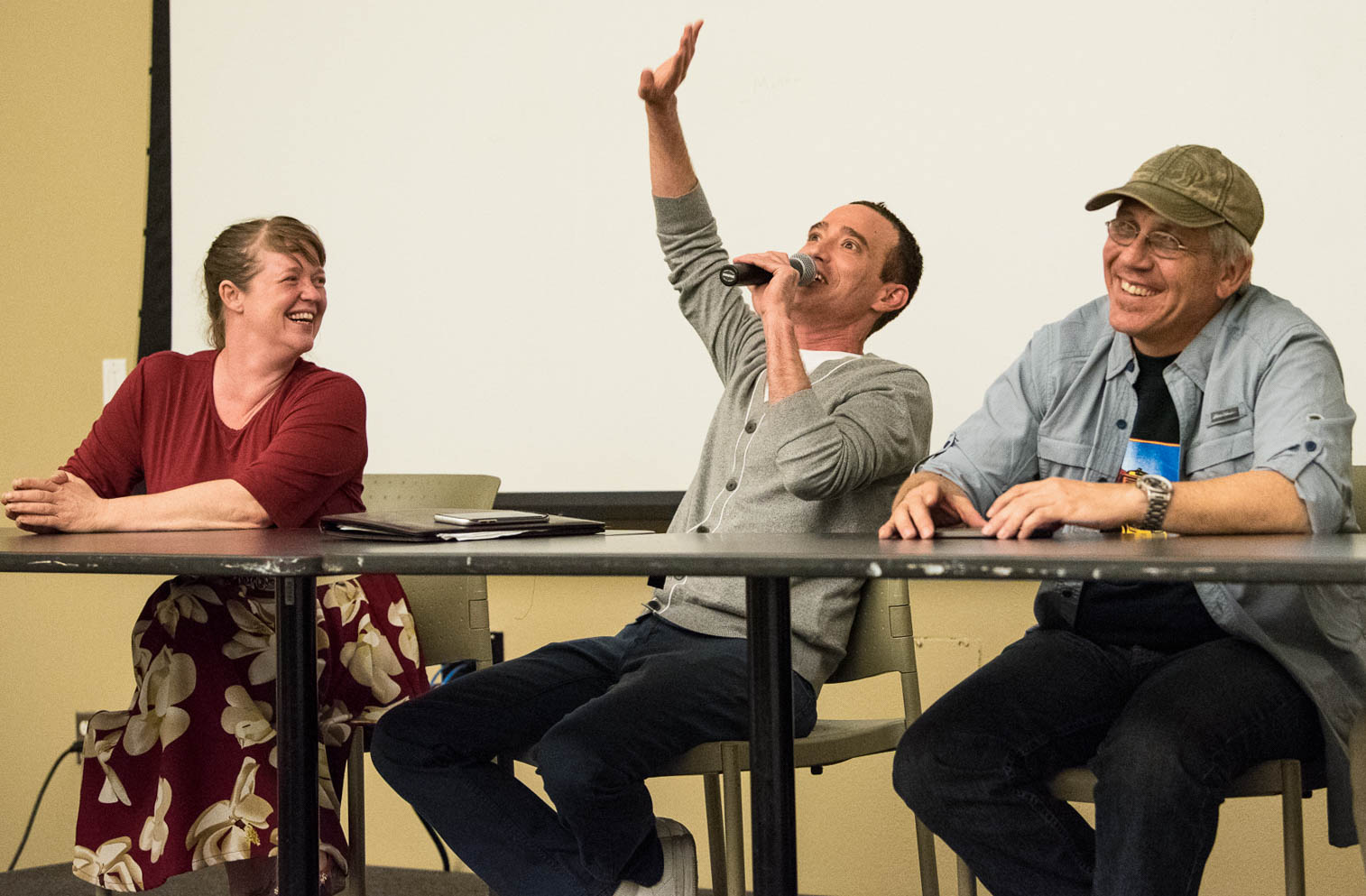 Hollywood's golden age of cinema is looked through a satirical lens, depicting narcissism, delusion and murder in a classic black and white noir.
Pierce's Film Club delved into the world of Hollywood with their screening of Billy Wilder's classic "Sunset Boulevard." The film is about Norma Desmond, an aging and washed up silent film star clinging  to relevance in the changing medium of "talkie" films.
The screening was followed by a Q&A session involving club members and professors. The panel discussed women in Hollywood and the themes displayed in the film.
Ken Windrum, film club adviser and instructor of cinema, said the sole purpose of holding these screenings is to educate students.
"I think college should have so many more things like this where people get together, watch something and then get to talk about it after. This event is like an intellectual forum that allows different discussion. These screenings are education," Windrum said.

Windrum said the students voted on displaying the movie they screened for the event.

"The students chose the theme for films that were about L.A., and they thought to show an old movie about what Hollywood was like back then. This is the best classic movie about Hollywood," Windrum said.

Teryn Eikenberry, former vice president of film club and tutor, said the Q&A panel adds substance to the screening.
"Speaking as a past panelist and as a student, this opportunity is very unique and odd. If you are someone who likes film, just to be able to study it and speak about it to people is really exhilarating. The panel enhances the experience of the screening by offering an intellectual basis," Eikenberry said.
Jacky Torres, sociology student, said this was her first time at a Film Club event.

"I'm not really one to watch old black-and-white movies, but this one was really cool, it really interested me. I'd like to watch more movies. I'd come again," Torres said.
The Film Club will be hosting a screening of "La La Land" on Monday, April 23, at 2 p.m. in the Great Hall.