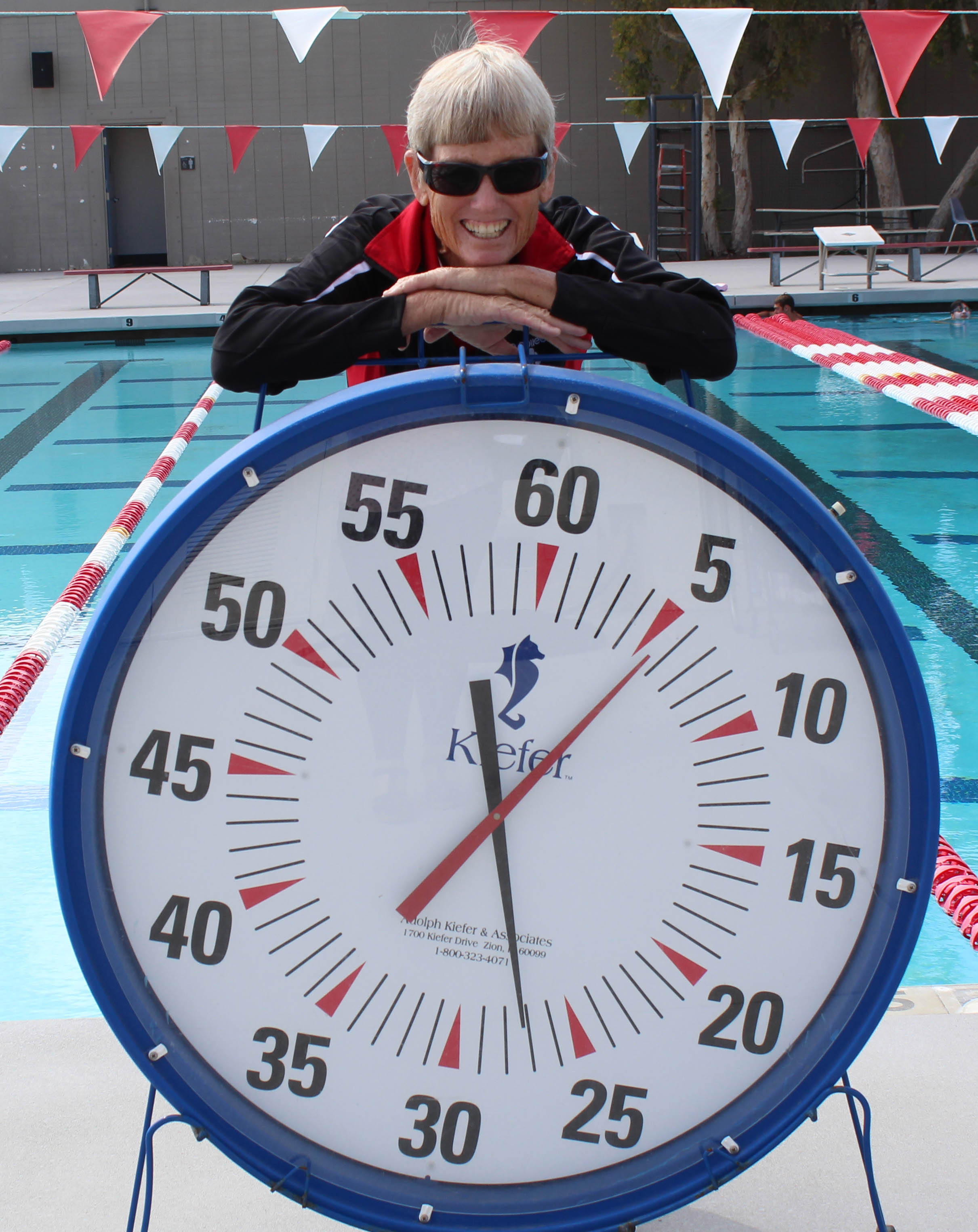 Competitive swimming is where Judi Terhar teaches, but for her it's also about keeping her athletes from getting injured.
After suffering a career ending injury, Terhar came a coach and has aimed to prevent her athletes from going down the same path.
"I absolutely love to take young men and women to help them understand that the things they do in the pool and in work out are the same kind of stressors that you go through life so that they are prepared to handle those," Terhar said.
 Terhar started her  journey as a swimmer in 1960's in Seattle, Washington where she was teammates with two olympians that were a brother and sister pair.
Terhar later moved to California and was swimming throughout high school where she was an All-American in the 100 fly and 200 individual medley.
She would then earn a scholarship to Cal State University Northridge for her swimming ability.
"My races where  200 fly, 100 fly, 200 and 400 diameter," Terhar said.
The first time that Terhar stepped foot at Pierce was in 1979 as a lifeguard. She would also help Steve Schofield with the Master's Swim Program.
In 1984, Terhar would chaperone for the team in a three week trip to Australia where she was a competitor.
The season ending injury that led Terhar to become a coach has allowed her to help other swimmers avoid any serious injuries.
"I wanted to help others to learn to swim correctly, so they would not have injuries and swim competitively as long as they wanted," Terhar said.
Terhar began coaching at Pierce in 1985 and she would coach until 1990. She would then become a therapist at Simi Valley Hospital in acute rehabilitation.
Terhar returned to the swim team where she was an assistant coach to Fred Shaw. In 2012, she would take over the team as head coach for a second tenure.
Michael Roysner, a sophomore, talks highly about Terhar's coaching.
"Terhar is phenomenal.  When I came to Pierce and joined the team I was one of the most slowest swimmers on the team, but thanks to her, she has pushed me and believed in me," Roysner said.
Roysner said that Terhar helped him reach the finals of conference, which was something he wasn't expecting.
 "Just her expertise and techniques help me make it to finals in our last conferenceme and we did not expect that at all," Roysner said. "It is the amount of hard work and passion that Coach Terhar puts into me and other swimmers. I was able to do things that not even I could not believe, and I have seen it in other swimmers."
Roysner said the most important lesson that Tehar has taught him is to how to value hard work and to be focused mentally.
"Swimming is a hard sport that is also a mental sport, I don't think people realize it because it's swimming back and forth," Roysner said.
Kyrah Hunter, a freshman, who is a member of both the swim and water polo teams, said that Terhar has help her to love swimming again.
"I really did not want to swim this year, but she convinced me to join the swim team. And I love swimming again," Hunter said.