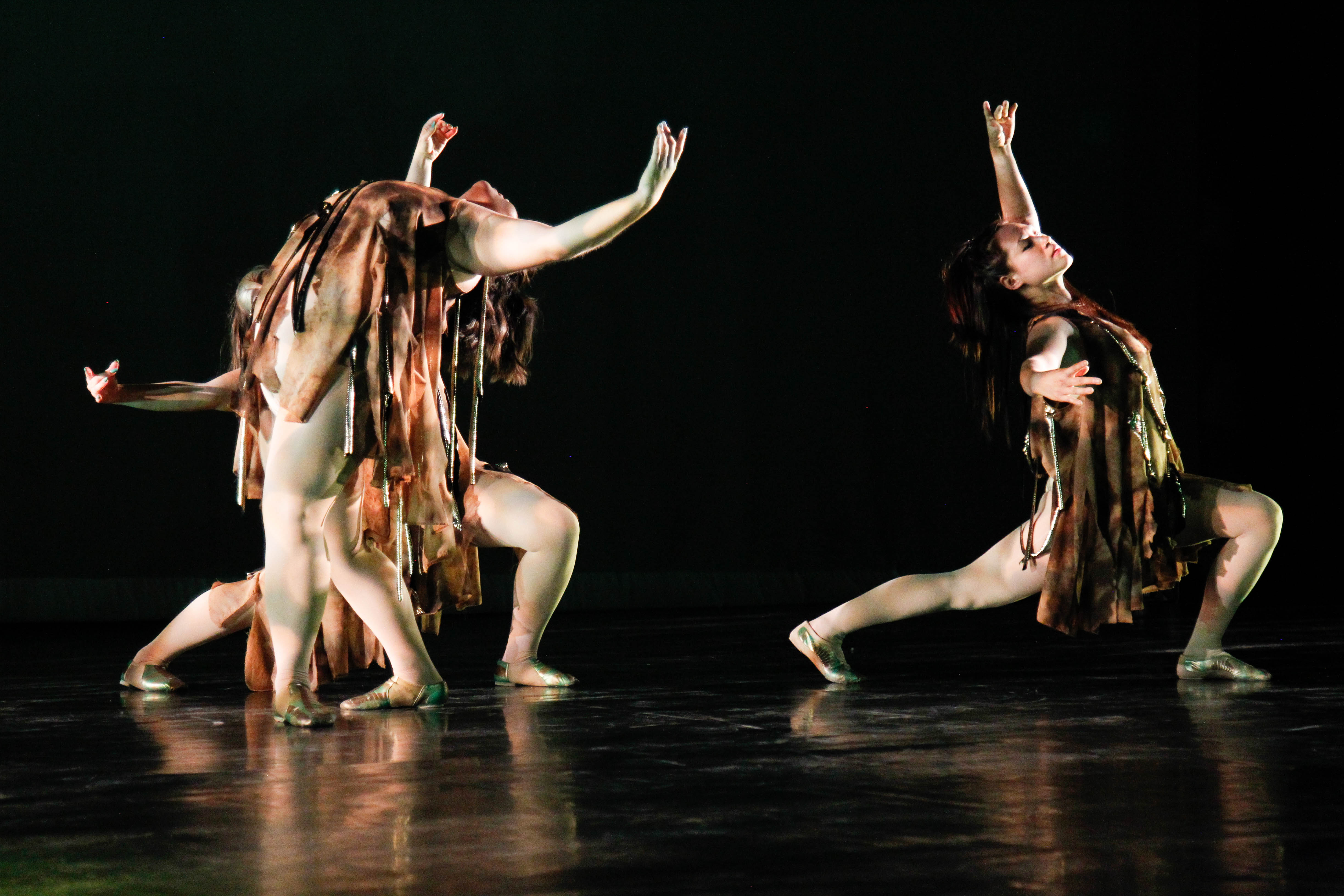 The 2018 Spring Dance Concert, "Mixt," is just as it sounds. Pierce is bringing dance to life by mixing different styles into one cohesive show.
Instructor of Theater Brian Moe is one of the choreographers featured in the show. He is advising two performances — a jazz contemporary and a modern piece.
Moe said that there are many student choreographers contributing this year and that he is excited to see how their performance will be received.
"Students get to create work and put it on stage, so it's always interesting to see how they and the audience reacts to it," Moe said
According to the Pierce College Dance Theater Facebook page, the concert surrounds a collection of modern dance styles and musical trends
"The choreographic works will include dance styles such as hip-hop, salsa, bachata, musical theater, swing, modern jazz, ballet, and other contemporary dance forms. The performance is filled with zany concepts, energetic music, dynamic choreography, and over ten different dance genres!" the Facebook page said.
During his time at Pierce, Moe said he has noticed many great things about the school and performing arts.
"These students are very dedicated, and there's a lot of diversity. There are a lot of kids at different levels," Moe said. "Pierce's dance department is growing and starting to build an outreach so students can get an associate degree and transfer on. So Pierce is actually really great."
Tracy Bodis, an adjunct dance instructor and choreographer, said she's very excited to showcase many different entries in one show.
"We've got several faculty entries and we've got students who have been in our department for several semesters as well, so it will be quite an eclectic dance evening," Bodis said.
Bodis has an original piece she is choreographing, which includes a live harpist. Bodis said she is thankful to the students for being so helpful in creating her vision.
Theatre major Kayla Racham is one of the choreographer's for the show. She said that this semester's event are coordinated unlike previous shows have been organized.
She said the piece she is choreographing is more emotional than many of the other pieces in the show.
"It's about the hardship of two sisters going through life. I feel like this dance concert is all about expressing the vision of life," Racham said.
Bodis said she hopes the Pierce College community will come together and join for a night of dance.
"They are going to get a fantastic show. I always say you get high-level dancing in a beautiful state of the art theater for very little money," Bodis said. "Grab your best friend, come get your ticket early and enjoy an evening of arts in a great city."
The concert will be in the Performing Arts Building Mainstage on May 25 and 26 at 8 p.m., with a matinee show on Sunday, May 27 at 2 p.m.
Tickets can be purchased at the will call window or online at brownpapertickets.com for $10.