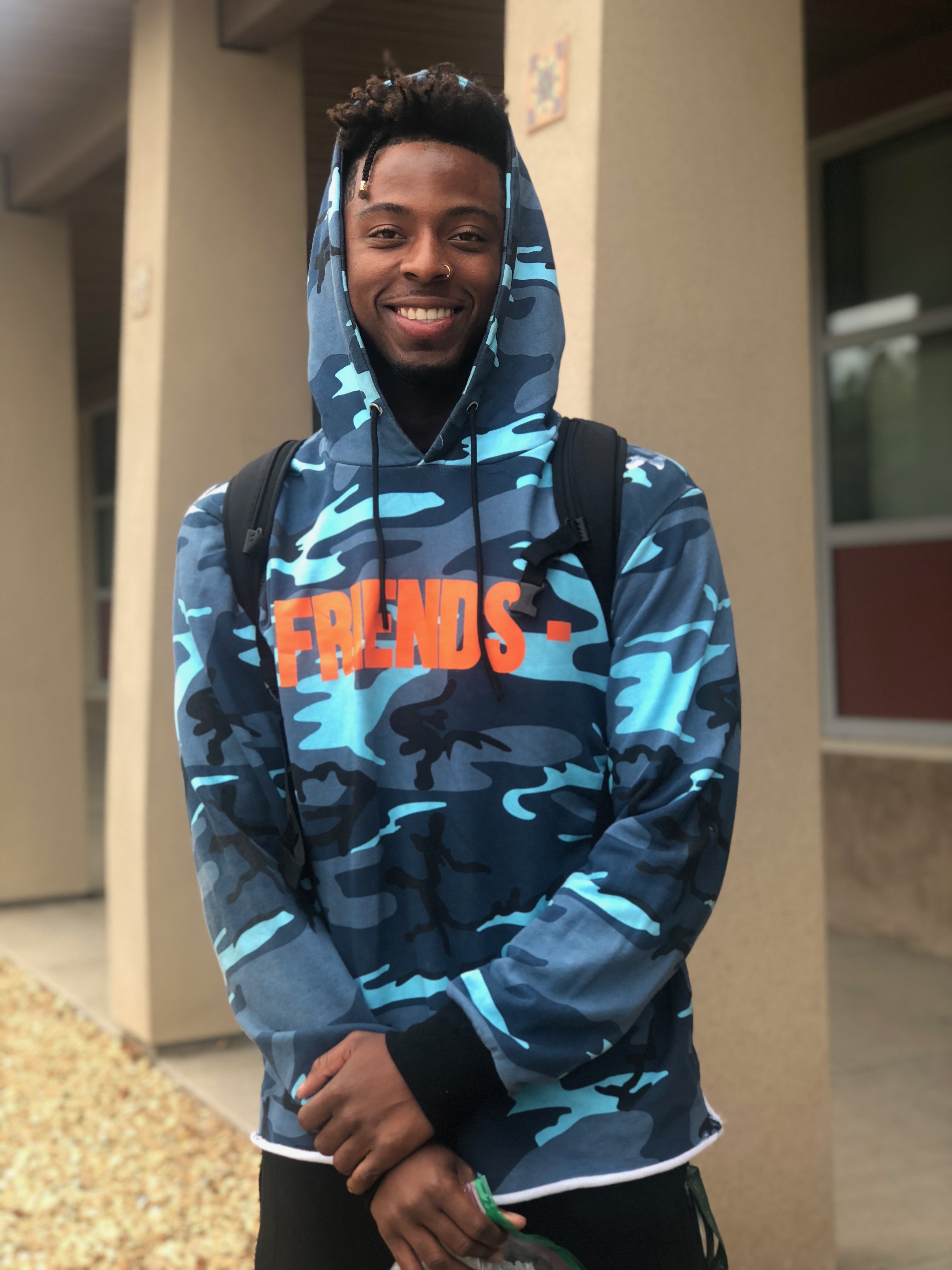 Go long? That's an understatement for Christian Graves, Pierce's starting wide receiver, who ran the ball back for a 99-yard touchdown at Saturday's game against Los Angeles Valley College.
Speed and endurance however, is no foreign concept to Graves. He learned to channel his speed running track in middle school and high school, improving his skills for the game he has devoted his life to since he was four years old.
Graves built fundamentals that would help him in his football career.
"The 99-yard touchdown took a lot of guts from both Christian and the quarterback Johnny," said John Austin, receivers coach for the Brahmas. "It was a 50/50 ball that Christian came up with and displayed a speed that surprised me."
Austin expressed that Graves is a special kid because of his dedication to the game as well as the team.
Austin says Graves has all the tools to become a wide receiver that will move on and get "paid on sundays".
However, Graves hasn't always been accepted with open arms and accolades
Graves said he has been in a lifelong battle of trying to prove people wrong, this he feels has been a massive motivation for him throughout the years. People who tell him he won't, is what keeps him motivated.
"I feel like I inspire myself to play because I've always been doubted so I just want to prove others wrong," Graves said.
Graves also feels an obligation to the team, mainly because of the focus and drive that he has witnessed from them this season. He takes being on the field very seriously. It is all business from the moment his cleats hit the turf.
"This team is more focused and want it more than other teams I've been on. Everyone on this team has dog in them," Graves said.
Graves plans on harvesting that inner energy out of himself and his teammates by submitting full dedication to each practice and game. That way the team can excel and turn the heads of not only their doubters but the recruiters that will be zeroing in on what players they will be picking up.
Graves enjoys being a receiver because he attributes it as being a big part of the play making in football. Running the ball back like he did during the rivalry game against Valley, is one of his favorite things about the sport.
"Best part about my position is that I can change the game, especially the momentum," Graves said.
Head Coach Carlos Woods has even taken notice to the leadership Graves displays on the field, but Woods doesn't feel he does this the normal way by talking to the other players and telling them what to do.
Woods expressed that Graves leads with his actions, and he wants him to be more of an authoritative figure on the field.
"He is one of those non-vocal guys and he leads by example," Woods said. "I tell him all the time that these guys out here respect and look up to you whether you believe it or not now it is about sharing the knowledge."
Woods is looking forward to working with Graves throughout the season and getting him to seal the deal in each and every play, cementing skills into his repertoire and preparing him for the next level.
Woods believes that Graves will be receiving a D1 offer by the end of the season.
Graves looks forward to proving anyone that doubts him along the way wrong as he sprints towards his goals of stepping into the professional world of football.