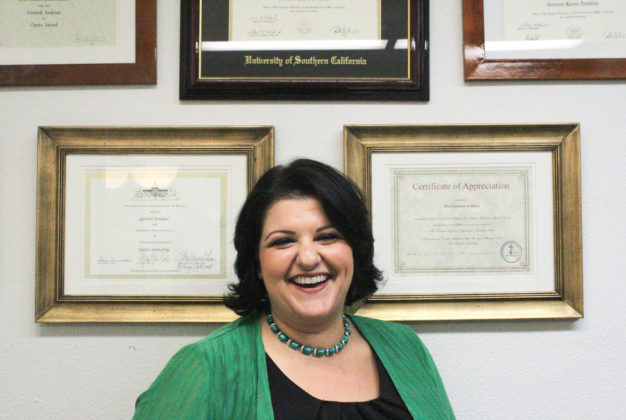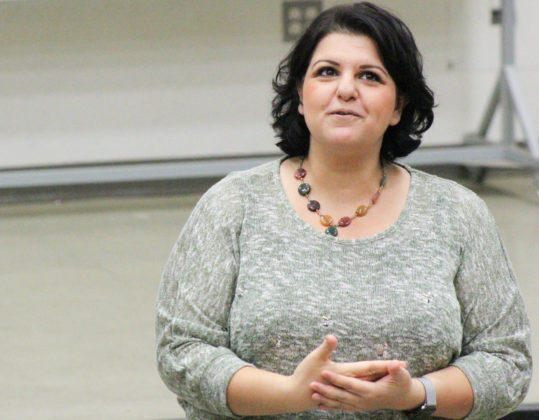 At 16 years old, most high school students don't know their future path.
Garineh Avakian was nearly a dropout, but because her parents recognized and embraced her sole-interest in pursuing music, she was able to attend a performing arts high school that allowed her to flourish academically.
If you told her that she would have earned the highest degree in her field, be singing in the Los Angeles Master Chorale, or have been invited to sing at Carnegie Hall in New York City not once but twice in her life, she may not have believed you.
Avakian, better known "Gaga," is in her fourth-year teaching at Pierce College. Whether it be raising her daughter on her own, or teaching a new class, Avakian is no stranger to hard work.
Avakian did all of this and more by attending Los Angeles County School for the Arts. Later, going on to graduate from the University of Southern California Thornton School of Music and getting her doctorate degree. Avakian was never interested in general education classes like math and English, instead she excelled in all things music.
She has worked her way from nearly dropping out of high school to receiving her doctorate degree from the University of Southern California Thornton School of Music.
In the beginning, Avakian was not interested in education. It was not until the San Francisco Conservatory took a chance on her that she started to value education more.
"All I needed was a chance and they took a chance on me," Avakian said.
It was then that she decided to pursue higher education more seriously.
"I am at the highest -level of my education from a very prestigious school," Avakian  said. "I'm not just the person that did this, my parents were the big supporters, and wherever you find support you should go for it. Seek the people that believe in you and hug those people real tight."
She believes that education is something that nobody can take away from you and values this as one of the most important ideals in her life. She feels that, despite the struggles she has faced in the past year, it was her education, her job, and her love for music that kept her going.
"I don't wake up in the morning and come to work," Avakian said. "I wake up in the morning to come and share the knowledge and the experience that I have had in my career."
Avakian shares this knowledge by having a profound impact on her students individually.
"We learned When I Have Sung My Songs by Ernest Charles and I sung that with her coaching, one on one and I think I found my voice that first day," said Music Club Vice President Samantha Rosenberg. "Her teaching method is insane, the hands on she does is unlike any class you've ever taken." said Rosenberg.
Avakian goes above and beyond for her students, getting to know them personally and giving them the guidance and support that they need to keep going.
"I was really hesitant to try and then she just kept pushing me… it was a lot to take in but she is probably the teacher who has done the most for me at Pierce," said Applied Music Program member Julianne Sillona.
She is always trying to further this knowledge by researching new things as well as innovating her classes in new ways.
She believes that her teaching stretches beyond the four walls of the classroom.
She always tries to take her students out of the physical classroom so that their knowledge and passion can flourish.
Avakian hopes that they take away life skills, and go beyond just what the description on the course catalog says.
Avakian knew from a very young age that she had a passion and talent when it came to singing. She started with playing the piano at the age of five.
"At a very early age my parents already knew I was going to be a musician of some sort so they supported me," said Avakian.
Avakian tries to supply this same type of support to her students now in all of her classes. She hopes that they will leave her classes feeling empowered, always wanting to improve and be better.
Avakian went from nearly dropping out of high school to becoming one of the most educated members of her family and teaching a subject she loves every day of her life. Had it not been for her strong support system she may never have been able to share her gift with the students of Pierce College.