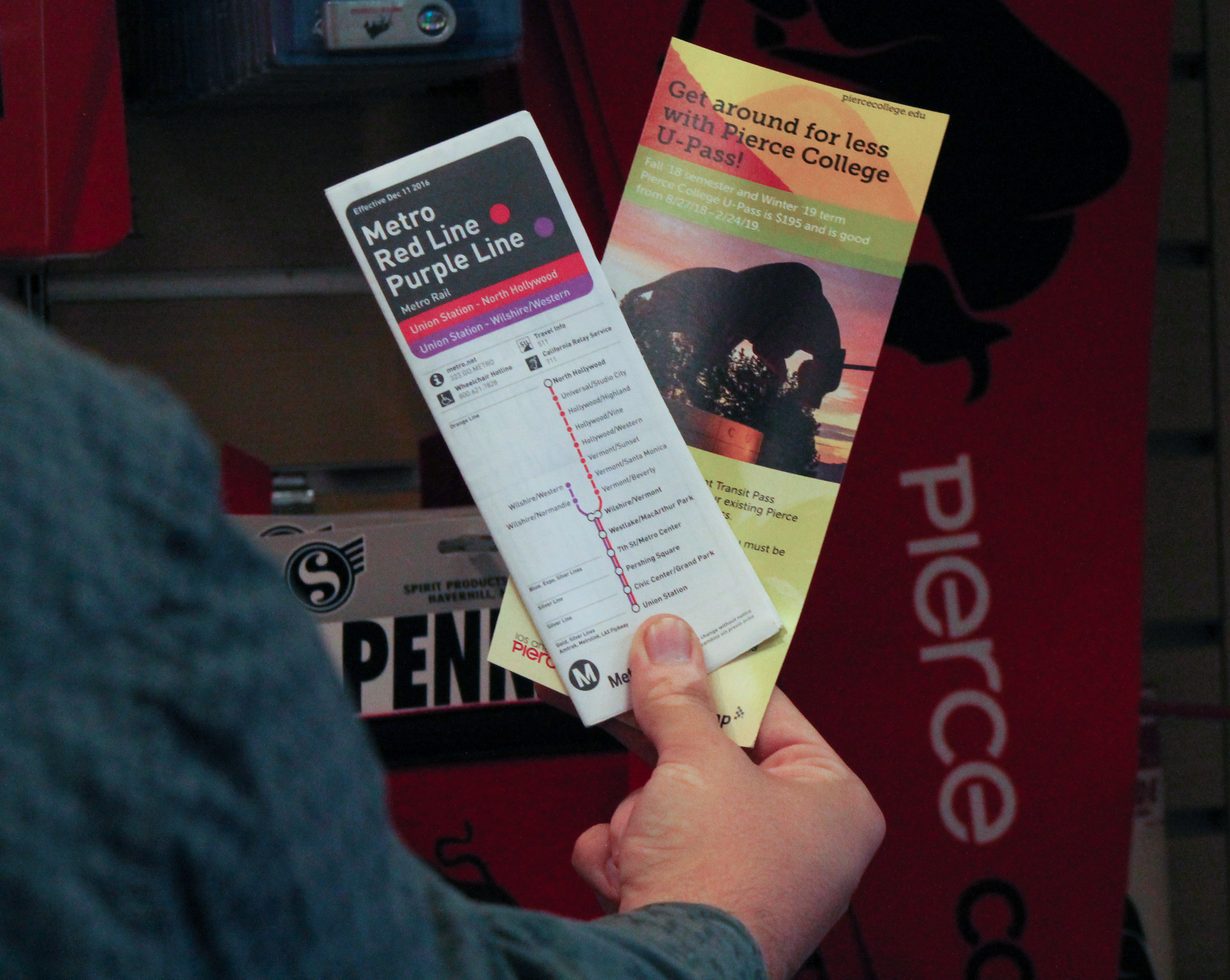 The University Pass system, which has found student success, will soon extend to staff to make public transportation more affordable.
U-Pass is a metro card that lowers the cost per ride. The plan is to eventually include staff and the general public. Metro passes can cost nearly $1,000 a year, however with U-Pass, students and eventually faculty will be able to buy a bus pass for only $195.
The pass for this year will be valid from Aug. 27, 2018, to Feb. 24, 2019.
For students, all that is needed to qualify for the the U-Pass program is enrollment in classes at Pierce College. Once students purchase the pass, they will receive a sticker that has smart chip technology, which they will place on their student I.D.
The U-Pass program contract is currently being extended to include staff and eventually the community.
"If I did not have the disabled persons pass, my bus pass would cost nearly $200 per month," said Chris Lauterdalde, honors program office assistant.
Lauterdale is a member of staff that takes public transportation on a daily basis. If  U-Pass was available to faculty and staff it would help reduce the amount of money spent on public transportation.
According to Administrative Analyst Brian Silk they are working on a new program with Metro for a U-Pass for the staff, and eventually want to offer this to the community as well.
According to Silk, there is no minimum number of participants for the U-Pass program to be available to the staff. At maximum, the price will be $50 per month per employee.
Additionally, these fees will be charged according to the number of trips an individual makes. With the pass, each ride will cost a staff member a discounted amount of about $1.40.
Pierce Bookstore Assistant Manager of the Bookstore Candy Van said they hope to make the store a place where the public can buy their metro cards.
"We are working to get it for the entire community," Van said. "We're interested in signing a contract to be the authorized seller of the bus passes."
Students can purchase a pass by going to the school's website, taking a survey and bringing in proof of completion of the survey to the Bookstore. After approval from the store, the student can then get the smart chip sticker.
U-Pass has been available to students for the last two years, and is currently being made possible for not only the staff, but the general public as well.
Van said she would eventually want the student store to be able to sell passes to everyone outside of the Pierce community. This will make it possible for members of the general community to come to the Bookstore and purchase a metro pass for themselves, thus benefiting from the discount as well.