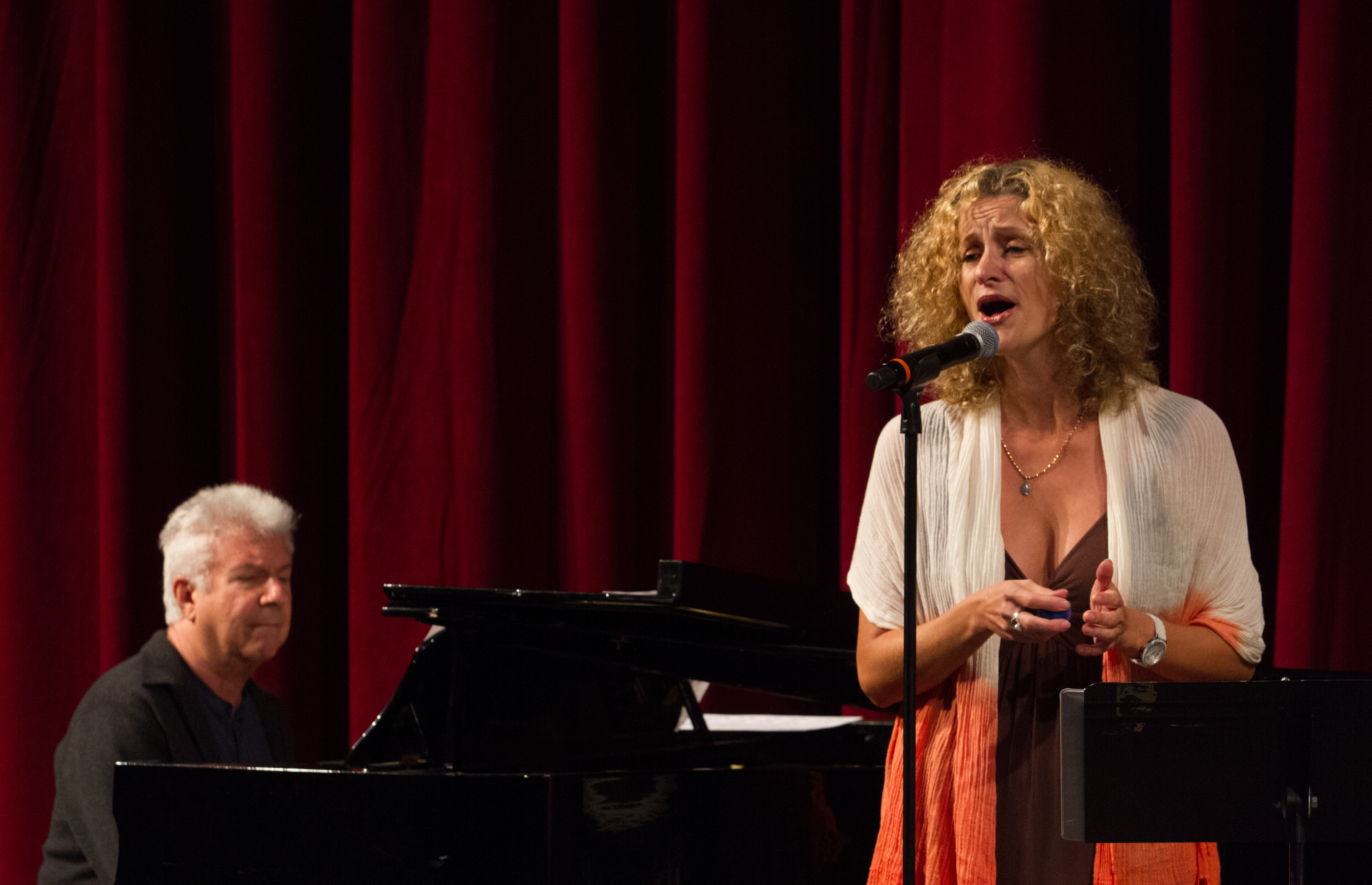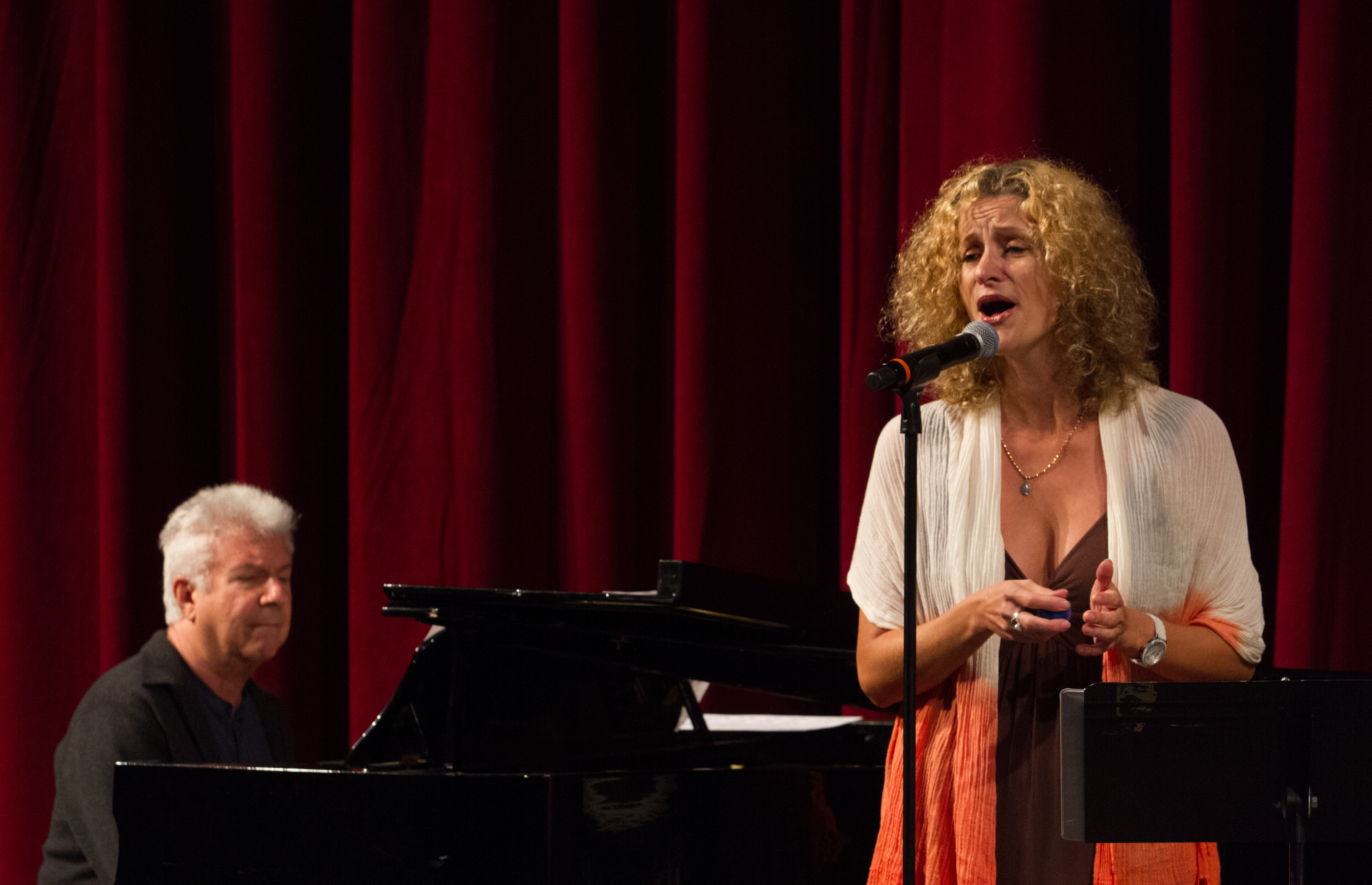 Deep blue swallowed the audience, engulfing them with a lighting that was seemingly emblematic of the frigid air in the room.
From the stage, piano keys chimed and were soon followed by a voice singing Autumn Leaves. As the song proceeded, the lights shifted from blue to a light purple, and with it, the room grew warmer.
There were two on the stage, vocalist and violinist Karolina Naziemiec as well at the pianist, Tom Ranier. For this occasion, they had selected a number of songs to play at the Performing Arts Building at Pierce College, many of which came from various different artists during the World War II.
"The first few songs I will sing are from my album, Songs of Hope," Naziemiec said. "Some are from The War, like the Second World War, but some are more contemporary."
From there Ranier led the way into the next song with Naziemiec keeping tune with a rattle alongside her voice, a combination of I Will Wait for You and the slightly more modern I'll Walk Alone. The song is then continued by slow and smooth The White Cliffs of Dover, a song that deals with air battles between Britain and the Axis powers during what Winston Churchill dubbed as The Darkest Hour.
"I grew up in Poland and for us the war is still pretty fresh for us," Naziemiec said. "My grandmother was alive back then."
From there, the two of them played numerous songs ranging in theme and tone. From the bittersweet When October Goes to the fast paced and energetic Waiting for the Train, each song featured Naziemiec singing and Rainer's piano skills. Ranier's fingers danced across the piano with a bravado that only comes with both years of practice and skill.
Some of the songs played at the concert actually entailed a few moments of improv by Rainer, to which he stated that he believed that playing jazz music entails a lot of "in-the-moment" parts that require some form of improvisation.
Towards the final quarter of the performance, the duo played the main attractions, Moon River and Destination Moon. While both share the word "Moon" in their title, the two couldn't be stylistically further apart from one another. Moon River is slow, smooth and has a somber tinge to it while Destination is fast, lively, and capped off with highest note performed at the show.
The show ended off with Alfie and I'll Be Seeing You. A Waltz from Somewhere was not performed due in part by the time constraints the two musicians faced. The latter of the two songs deviated a bit from the more popular performances of the song. In terms of performance, it is the total opposite of the famous Billie Holiday rendition, as Naziemiec and Ranier went for a more up beat tempo and overall sound. By the end, the two answered questions students had about their performance before receiving a unanimous applause by the audience.
For those interested in any other performances being held at the Performing Arts Department Theater, the next concert will be on Oct. 18th, and will host Bernie Dresel from "The BBB Featuring Bernie Dresel."