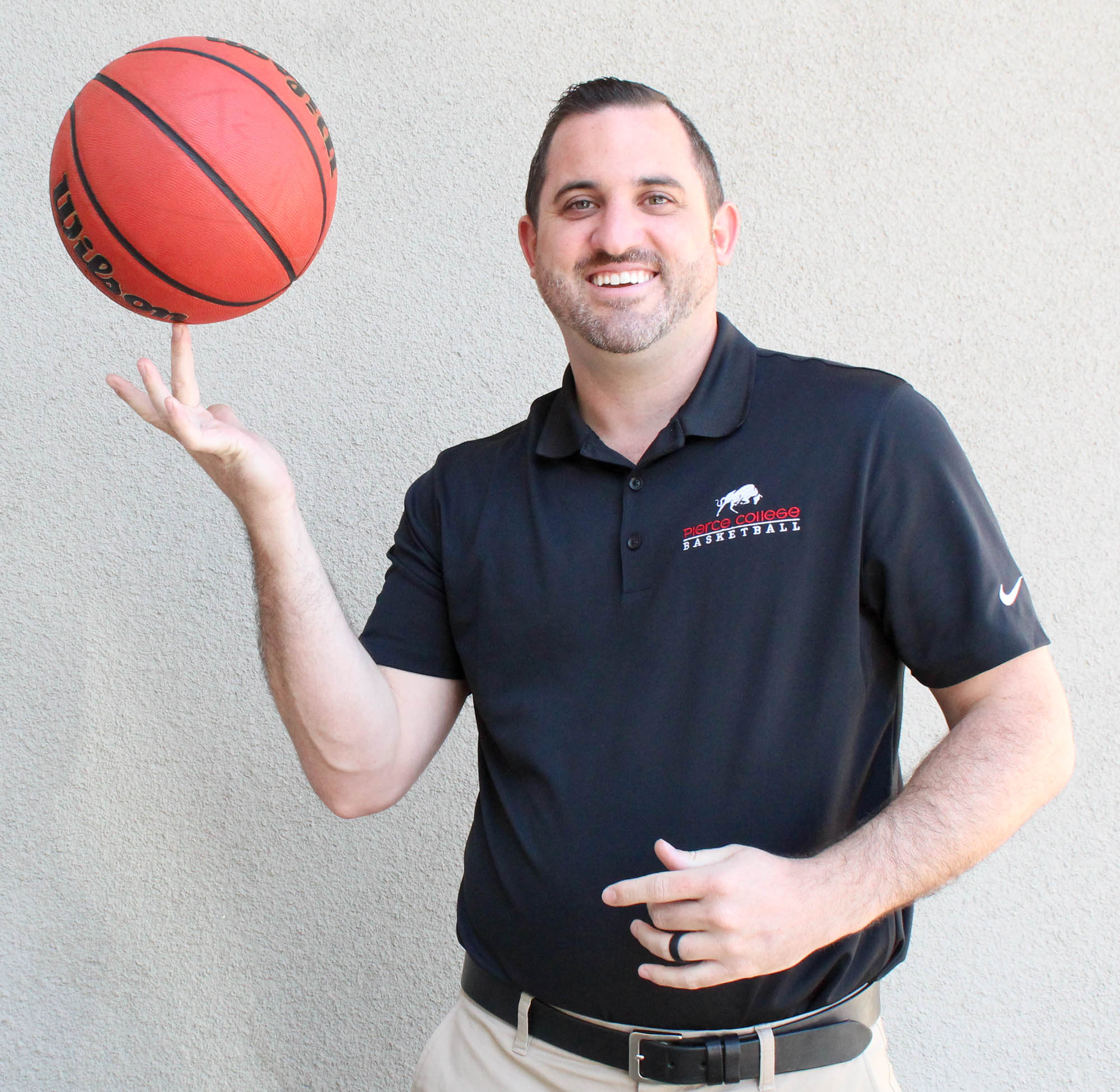 Most of the fall sports went through a coaching shakeup, and for men's basketball a new era begins under Casey Weitzel.
Weitzel started coaching basketball for Grand Canyon University while he was still a student there. Then he went to West Virginia University and helped the team get to the Final Four.
Weitzel said going to the Final Four was awesome and the experience he got during it was invaluable. He also won a Big East Championship during his time at West Virginia University which he said was better than advancing to the Final Four.
"It was actually more thrilling to win the Big East tournament than it actually was to advance to the Final Four," Weitzel said. "In the Final Four, you still have games left. When you win the Big East Championship, it's done. You're the champion of it."
Weitzel also coached at Shepherd University in West Virginia and then went to Azusa Pacific University.
Weitzel knew he wanted to coach and wanted to follow the same path as his father.
"My dad is a coach and it's always been a passion of mine," Weitzel said. "You know, you idolize your father and you want to follow in his footsteps. It was something I always knew I wanted to do from a very young age."
The chance to bring new life to the team is what brought Weitzel to Pierce.
"I really like building programs and building things. I feel like Pierce is at that point where they really want to build this athletic program and I'm really happy to be on the ground floor with it," Weitzel said.
Weitzel said he is still learning and adjusting to Pierce, but he has enjoyed getting to know the people around campus.
One of the people he has met is associate head coach Charles White. Weitzel said he is really excited to have White on staff.
"Charles has been such an asset for guiding me through the junior college ranks and I've leaned on him for a ton of stuff with eligibility and with the conference itself," Weitzel said. "He's really been an asset for me in that regard, just helping me through all this stuff and he's an amazing man."
White said he enjoys working with Weitzel and is looking forward to this season.
"Our relationship has been a good relationship," White said. "He's a guy who cares about the players, cares about the school, and cares about his staff. He wants everyone to grow as individuals and as men. It's a pleasure to work with someone who cares about and loves the game just as much as I feel I love it."
Both coaches have a similar mindset that puts the players first. They want to build up each player on a personal level while improving their basketball skills.
"We had basically the same philosophy," White said. "First of all, we want the kids to be academically sound. We want these men to build their character and we want them to play hard on the court."
Weitzel stresses the importance of fundamentals on and off the court so the players can be successful in everything they do.
"For a lot of these guys, the reason they didn't make it at the higher level is they're lacking a lot of fundamentals, whether it's academic or basketball," Weitzel said. "I'm trying to fill in those gaps between the academics and basketball as well."
Bruce English, assistant coach, said that Weitzel cares about each player personally and not just as a basketball player, which helps him bring out the best in all of them.
"He's definitely the right person for these young men," English said. "Not just the job, but the young men who come with the job and I think that's what they're starting to realize. His first couple of weeks here, they were trying to feel him out a little bit, but once they realized this guy cares about me, they started to really go a little bit harder for him."
Athletic Director Moriah Van Norman said she believes Weitzel's focus on academics and not just athletics will help the players in the long run.
"Casey has a lot of enthusiasm," Van Norman said. "His heart's in the right place. He has a passion not just for preparing the kids for a basketball game, but for life after athletics. He's going to do great here."
Weitzel believes the team has the talent to compete if they put in the work and he looks forward to starting the season.
"I think we have a really good younger team," Weitzel said. "I think we have an opportunity to be very competitive and I'm just hoping that they buy into the system and buy into what we're doing, which they have so far and we can have a really nice  year, record wise."