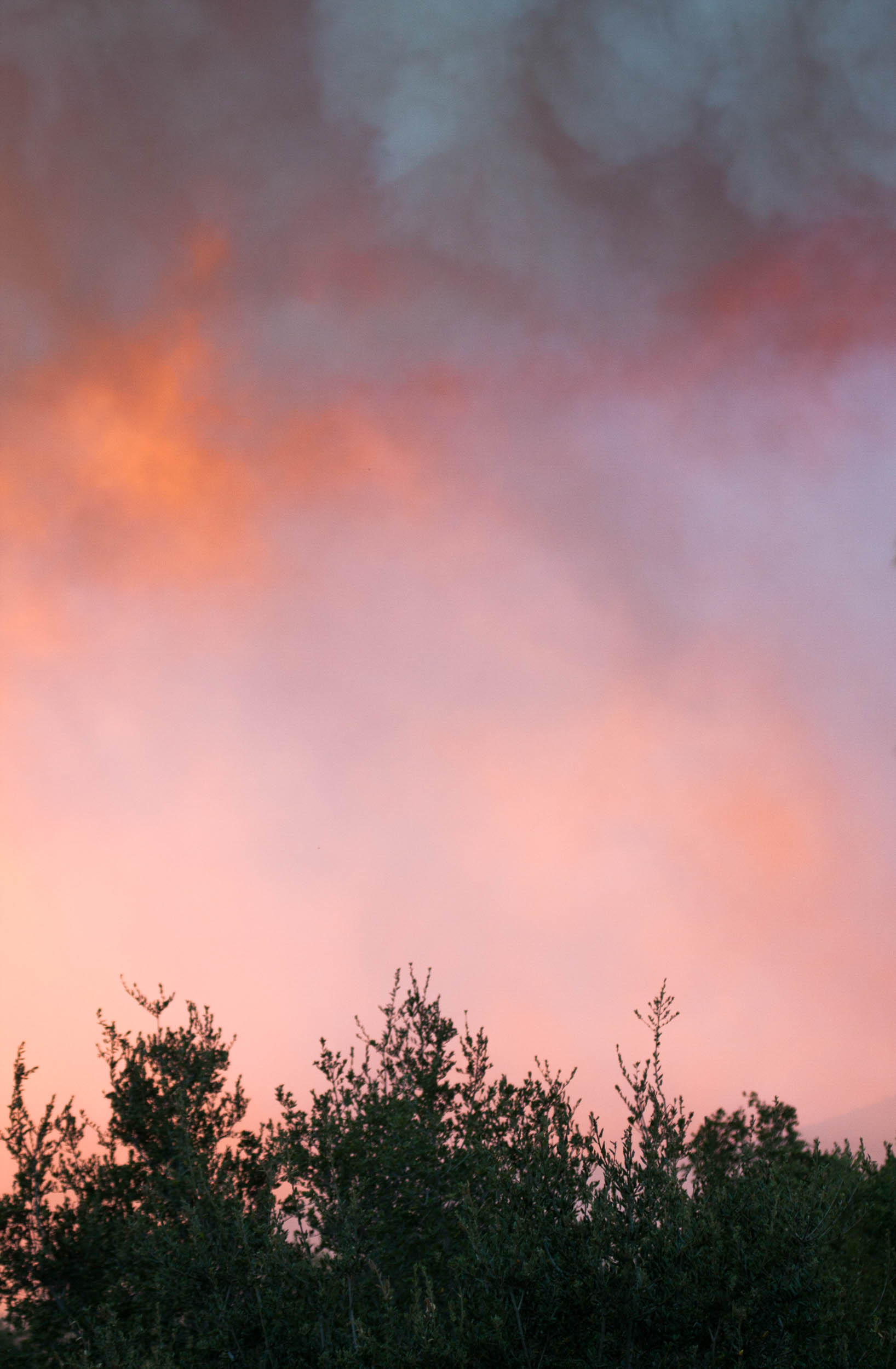 As the fall winds kicked up to a gusty 86 mph (near hurricane speeds) combined with the dry November air, it was a perfect recipe for a disastrous fire.
The state is battling wildfires from multiple directions with the main fire being in the woodland town of Paradise. The Camp fire has caused the most damage out of the bunch as of Nov. 13, and is only 30 percent contained. The fire as of Tuesday afternoon has burned through 125,000 acres.
About 52,000 locals have been evacuated and 1,385 have stormed shelters due to the Camp fire. It has destroyed more than 7,000 structures, including 6,453 single-family residences, according to the New York Times. Anyone who has ever suffered losses during a fire like this will tell you how truly heartbreaking it can be if you don't have insurance. The impact can be even more severe for landlords who risk losing their livelihoods if they are forced to pay out of their own pocket. It is only in times of despair that we truly realize how fortunate we are to have access to insurance. If the damaged incurred by this fire has finally persuaded you to learn more about landlord insurance then you will find an array of resources online.
The Camp fire has claimed at least 42 lives, making it the deadliest wildfire in the state's history.
The Woolsey fire, which is making its reign on the western part of Los Angeles and Malibu has burned through about 435 structures and as many as 57,000 structures are believed to be under threat, according to the New York Times. The fire is 35 percent contained and has charred more than 96,000 acres.
The Woolsey fire has claimed at least two lives and has critically injured three firefighters.
Celebrities such as Gerard Butler from films such as 300 and London has Fallen had his home completely burned to the ground. He documented the damage in a video from his phone.
"It's like a warzone," Butler said.
Other A-listers such as Lady Gaga, Will Smith, Miley Cyrus and Orlando Bloom had their luxury mansions turned to ash.
The Hill fire in Ventura County, and the closest fire in proximity to Pierce College, has been kept to about 4,500 acres and is 85 percent contained as of Nov. 13.
The Hill fire blaze began Thursday in the Camarillo area at Hill Canyon and Santa Rosa roads in the Santa Rosa Valley.
It quickly scorched areas just north of Newbury Park and prompted school closures, including California State University Channel Islands, Pepperdine University, California Lutheran University, Moorpark College and Pierce College, according to the Daily News.
In total, the wildfires that are dusting parts of California are the most destructive in history, with more than 7,600 structures destroyed, most of them homes, According to the New York Times.
More than 300,000 people have been forced from their homes statewide. The majority of those residents are in Los Angeles County, where 170,000 were evacuated, According to CNN News.
The blaze has caused between $2 billion and $4 billion in insured property damage estimated by investment banking company Morgan Stanley
According to CNN news, 13 sets of human remains were discovered Monday in Northern California, bringing the statewide death toll to 44 and over 200 hundred people are still reported missing.
Additional resources have been sent to expedite the identification and processing of human remains including 13 coroner search recovery teams, 150 search and rescue personnel, cadaver dogs, two portable temporary morgue units and a rapid DNA system, Butte County Sheriff and Coroner Kory L. Honea said in a CNN report.
President Trump has approved an emergency disaster declaration which makes federal resources available to affected communities.
If you are interested in helping in the wildfire relief, there are many ways to do so.
The American Red Cross is seeking donations for the numerous evacuation centers they've opened for California residents seeking refuge. You can visit redcross.org, call 1-800-RED CROSS or text the word REDCROSS to 90999 to make a $10 donation.
Popular amongst college students, GoFundMe has compiled a list of verified GoFundMe campaigns to help victims of the fires. Students can also donate to the Direct Impact Fund, which supports a number of campaigns connected to California fires.