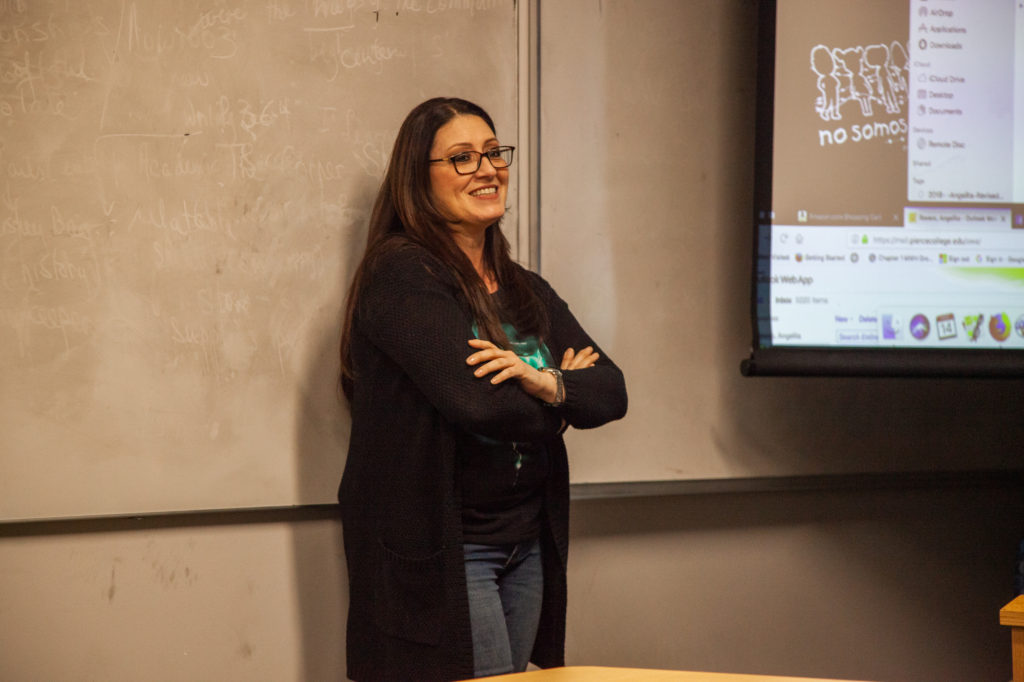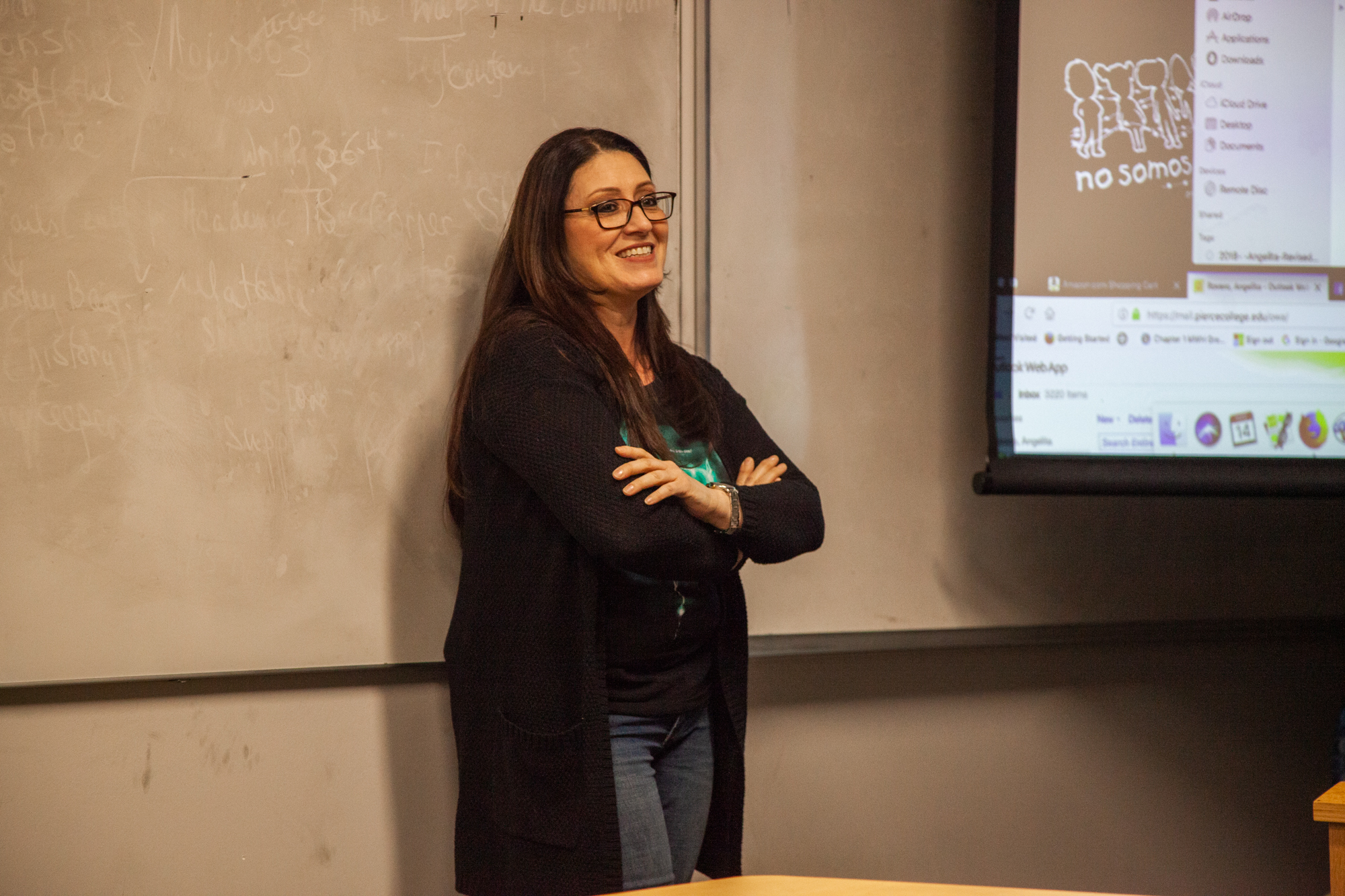 Culture, it is the manifestation of the arts, customs, and achievements of a collective group, It is our roots, it is what gives us a sense of identity.
Angelita Rovero a Chicano studies professor understands how it felt to lack an identity, and amongst all her other accomplishments she made it her life's work to help others find theirs, just as she did.
"To come to the San Fernando Valley being Mexican and Jewish, it was kind of hard for me to fit in," Rovero said. "All through school I had such a rough time because I didn't have a sense of place or identity."
Rovero would later attended Pierce College, but did not see herself as an ideal student.
It wasn't until she transferred to CSUN where she attended a Chicano Studies class taught by Professor Rodolfo Acuña that her life would shift directions.
"I was on academic probation, I was a troublemaker, I just wasn't really interested in school," Rovero said. "Rudy, he changed my life. He really mentored me. He put a little spark in me."
Acuña's class would motivated Rovero to be more active in her community, as one night, she watched a news story about a Latina LA County Sheriff who was searching for a bone-marrow donor. Inspired by the story, Rovero began organizing bone-marrow drives in predominantly Latino communities.
"I saw a lady on tv who was dying of cancer, her name was Sergeant Sylvia."
Smith, and she was asking for bone marrow donors," Rovero said. "I would [go on] radio stations, contact city councilman, do press-conferences. I went out and promoted bone-marrow registration in the Latino communities."
Rovero continued her work as an activist while also pursuing a masters degree in Chicano Studies. During her time at CSUN, Professor Acuña also encouraged her to pursue a career in teaching.
"Rudy would tell me 'you need to go into teaching,'" Rovero said. "I finished my masters and then went back to my hometown and started teaching at East LA College in 2003."
Rovero joined the Pierce faculty four years ago but was surprised to learn that there were only two Chicano Studies classes offered at the time.
"When this campus has 48 percent Latino population, and we only have two [Chicano Studies] classes to offer, it's almost a crime," Rovero said. "Students were leaving Pierce to take classes that we couldn't offer."
Rovero pushed for more Chicano Studies courses on campus. She wrote five new courses, attended curriculum meetings, and worked on creating an AA degree for Chicano Studies at Pierce.
"It's important for us to know where we come from," Rovero said. "When I was a student here, I know for a fact that part of my disarrayment of not knowing who I am [was because] there was no one teaching me about [my roots]."
Rovero mentioned that the importance of Chicano Studies is that it empowers students and that learning about their roots helps them grow as individuals.
"It gives you a sense of confidence," Rover said when referring to the lasting impact of taking a Chicano Studies course. "It gives people a strong sense of self."
Rovero's own confidence and sense of self was recently tested back in the summer when she witnessed a possible kidnapping near Pierce. It all started one morning when Rovero was driving to work.
"There was a girl that was walking here to Pierce, and I noticed this older man following her," Rovero said. "And I [saw] him grab her. And right at Winnetka and Oxnard, I made a U-turn because it just didn't look right."
Rovero pulled up to the girl and asked if she knew the man who was following her. The girl said no and that the man had been following her since she had gotten off the bus. When the man saw Rovero, he tried to run away, but Rovero pursued him in her vehicle.
"I followed him into Oxnard street," Rovero said. I called 9-11 and the cops came and took him," Rovero said. "I am very vigilant. Chicano Studies taught me that you've got be vigilant. I want my students to be very vigilant [too]."
Rovero kept in touch with the girl and even invited her and her family out to lunch with famous Chicano actor Danny Trejo.
One of her students, Osiris Flores-Herrera, said that Rovero is an extremely passionate and loving person, which makes her such an important part of the Pierce community.
"She inspires students," Flores-Herrera said. "She makes you want to be the best version of yourself."
Felipe Romero-Perez, who has taken several of Rovero's classes, said that what he loved about taking Chicano Studies with Professor Rovero was how it inspired and empowered students.
"Her class, it ignited this fire within me to look for change," Romero-Perez said. "There's a lot of empowerment that goes on in her lectures. I think that Pierce is very lucky to have her."
Outside of school, Rovero also runs a charity for terminally-ill children called "Wish Upon an Angel."
"Some of my students from here help me out a lot," Rovero said. "We grant wishes to kids who are terminally ill."
Rovero continues to be active in the Chicano community by organizing events on campus that celebrate traditional Mexican culture. These events include The Day of the Dead and Cinco de Mayo. She is also currently working on a poetry reading event called "Flor y Canto."