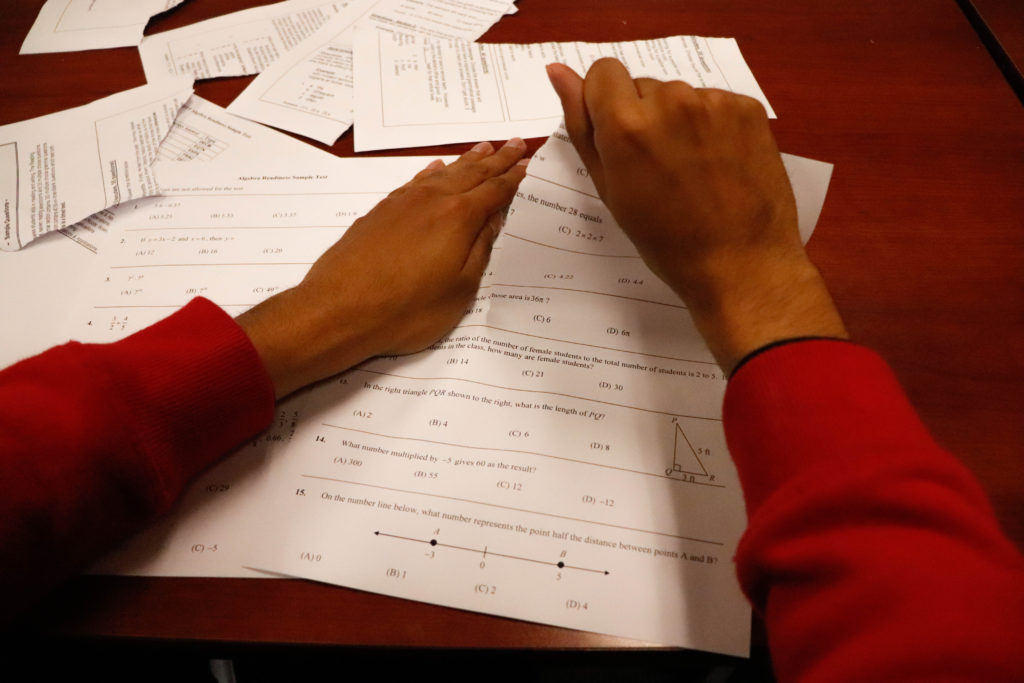 Placement tests are a thing of the past, with the implementation of Assembly Bill 705.
AB 705 is a bill that passed in 2017 and took effect on January 1, 2018. It said that all community colleges will no longer have be required to use standardized testing for placement in English and math.
The bill gives all colleges until fall of 2019 to have a  new curriculum plan for their english and math course.
Pierce college has implemented this change as early as Summer 2019, offering an english and math support class.
Chairman of Mathematics Eddie Tchertchian believes the bill will have a positive effect on students.
"I think the bill was designed to help students succeed. I think the bill was made to help fewer students place lower," Tchertchian said.
Tchertchian believes that the bill passed on perfect timing but would have liked for colleges to give them a longer deadline to implement the new curriculum.
"I am a huge fan of the bill and its spirit, however I am not a big fan of its implementation. I think the timeline was very rushed," Tchertchian said. "The one year time that students have to complete english and math level classes is a little rushed, three semesters would have been ideal."
Crystal Kiekel, center for academic success co-chair said the the percentage rate of students goes high once they take away class that they do not need.
"What we are finding is if students have a 2.6 gpa in high school there is a 70 percent chance they success rate if they were to get assets," Kiekel said.
Kiekel believes that AB 705 is the key for student success because students have a higher success rate in passing the class when going to a higher level class than a lower level class.
"When we looked at the data and saw that only 30 percent of our students are getting through now if we just put them in there, then it is unconscionable to put them through this," Kiekel said.
Kiekel said that having standardized placement impacts the minors because they are mostly to be place in lower level class.
"We are disproportionately impacting our students of color who are more likely to be place in english 21 and 28," Kiekel said.
But not all faculty and staff are excited with the change.
Assessment Director Curtis Smith feels as this may impact Pierce.
"I worry for our students, the best we could do now with the regulation is we can recommend a support course," Smith said.
Smith said this can be difficult for students because they may not be ready to take a higher level class.
"Any student with a 1.6 GPA will be put directly into 101 English class with a not saying we highly recommend english 72 as support course, but we can only recommend," Smith said. " This can cause students a numerous problems one student may not be ready for 101 so they may not pass it, they're only allowed to make the attempt three times."
Pierce College will be offering support classes along with English 101 and math 125 to better help the students.
They will also have self-assessment sheets to help guide incoming students on which class they should take.
You can read more about AB 705 here