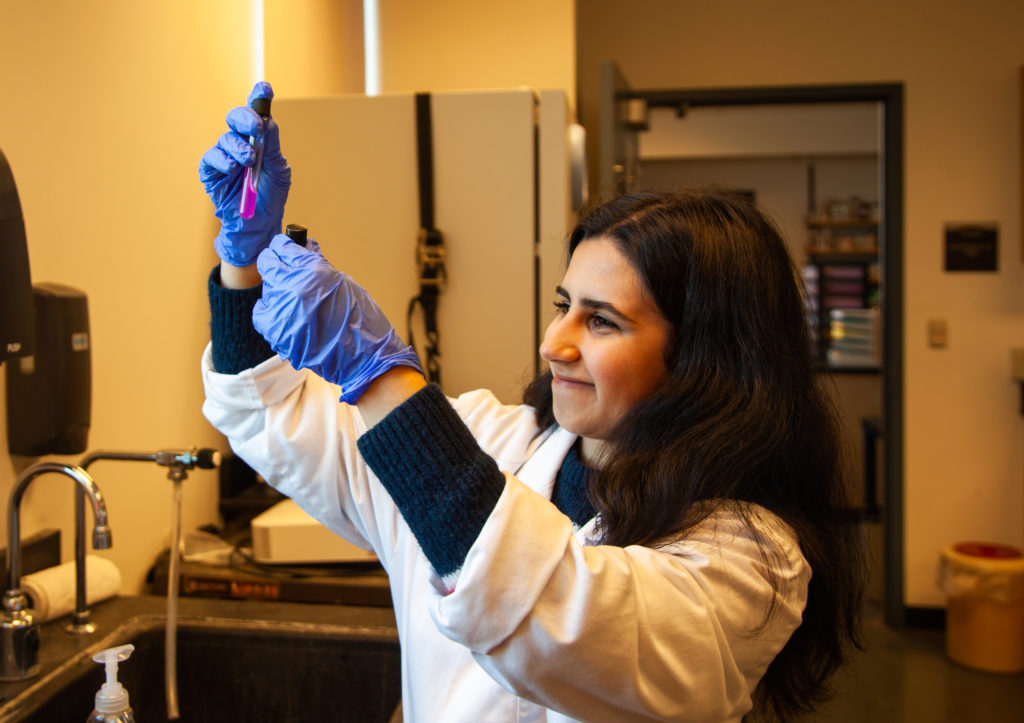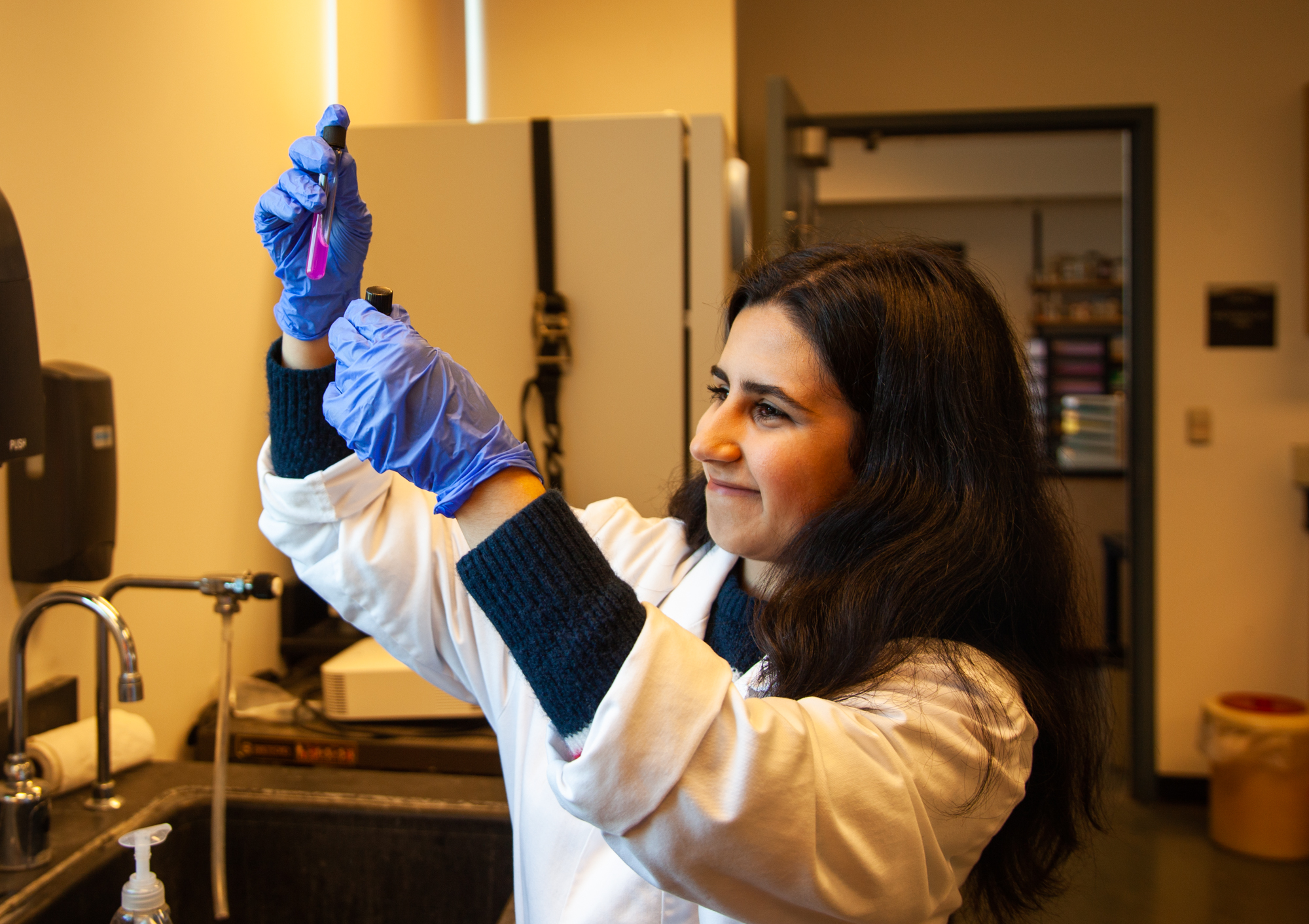 College can be one of the most stressful periods of times in anybody's life, but everyone, regardless of intelligence or skill, is entitled to a break every once and awhile.
Anahita Karimi Bidhendiis, a Biology major in the honors transfer program, shows that pacing oneself doesn't get in the way of academic success.
Originally from Tehran, Iran, Karimi came to the US 10 years ago unaware of what the future would hold for her and her family, but Karimi is always dedicated and hardworking to be proficient at school, yet concerns and uneasiness can rise unexpectedly due to an overload of assignments, deadlines, and tests.
"I try to give myself that break because I have mental breakdowns," Karimi said. "I don't know like, 'You can't pull this out.' It's always near finals where I hate myself. I tell my mom, 'I hate my major, I wish it was anything easier.' But then finals are over and you get your grades, and you're like 'Never mind, I'll stay in this major.'"
Despite the long hours of study and pressures that school entrusts, Karimi is conscious that taking time for herself and her family is critical, not just to maintain good academic standing but to keep good mental health. One way she does this is by traveling to different places with her family.
"Honestly, in my family, we always take trips together," Karimi said. " We hate traveling anywhere alone and that's my favorite part about traveling. Even when I was a little girl when we would go somewhere, my grandparents, uncles, aunts, cousins, everyone would come. In the Iranian culture, it's not uncommon for family members to all travel together."
Karimi feels lucky to have parents that recognize her hard work in school and had gifted her with exciting experiences around the world.
"So starting three years ago, I was able to travel over winter," Karimi said. "We visited all of the UK, Ireland, and Wales. I got to do Europe and then the year before we did a whole trip. We went to the Netherlands, Italy, Germany, Austria, Switzerland, and France. We were there in Europe for like three-four weeks. We've got to go to a lot of places this winter. This past winter I went to Spain, Portugal, and Morocco."
Karimi has taken relatives and professor's advice to heart when it comes to learning to put priorities in her life as it requires balance and time management to accomplish your goals.
"When I did chem 101 and I had doctor [Gagik] Labdzhyan, we had a test and he moved it and I was like, 'Oh no, he can't move this test,'" Karimi said. "I had plans for Disneyland so I was like, 'you can't move this. Now, I can't go.' But he [professor Labdzhyan] said, 'you know, go ahead. Don't worry about it. Go to Disneyland and relax. Your brain needs a break. If you study hard enough, if you know your material, if you'd done the practice exam, then you can do it.'"
Biology is a considerably impacted major because of the extensive number of students who want to go into nursing, dentistry or teaching. Therefore, Karimi is making sure to gain experience as a student worker at the biology lab to learn how to navigate this competitive field, as well as following the steps of her other family members who are in the medical field by volunteering in the Veterans Affairs Healthcare center where she is learning how to deal with patients.
"I  work at the surgical clinic and you know, help patients check in," Karimi said. "The VA gets a lot of students from USC, UCLA, USC for them. Like you know doctors have to do the residency. If they're nice and the patients are okay with it, I can stand on the corner of the room and listen for a little bit. When they're talking to the patient and doing a little checkup on them. So you know, you can always pick up stuff, learn stuff."
Communications Professor Lori Travis recognized that takes a certain amount of confidence in oneself to have such leadership abilities and to accomplish the things that Karimi's has in a short amount of time.
"She seems to be a go-getter and very studious and takes her studies seriously," Travis said. "She participates well in group discussions and as whole groups and also it's smaller groups. She wanted to volunteer just recently for my communication cafe. And even after when we do our reflection session afterward with the discussion leader, she participated in that as well. I think she is very articulate. I think she listens very well to other students too."
Nellie Mojab is Karimis' childhood best friend and is majoring in Kinesiology at Pierce. She is also native from Iran and has a deep admiration for Karimi has she has shown her to look at things more rationally in life.
"We came in the same year, exactly," Mojab said. "So we started [middle] school, same year. She is more than a friend. She knows my culture. She knows where I came from. If I'm stressed out about my exam, she always tries to calm me down. She basically wants me to look at the big picture and not just focusing on one thing. She wants me to take things step by step. And that has always helped me."
Becoming a proficient student was not easy for Karimi but she is conscious that any student who is working hard to build a future, mental breaks are necessary to succeed too.
"If you plan accordingly and you do things you can easily give yourself a break," Karimi said. "I think everyone needs it because it can be really hard. It can be anything. You don't even have to travel. [You can] go to a concert, take a week off,  go to a spa, or do your nails, anything. But I think everyone needs to have that break that your brain needs."
Karimi will attend the HTCC Student Research Conference at UC Irvine on April 6 presenting her research on the dangers of sleep apnea and how it affects children and teens academically.