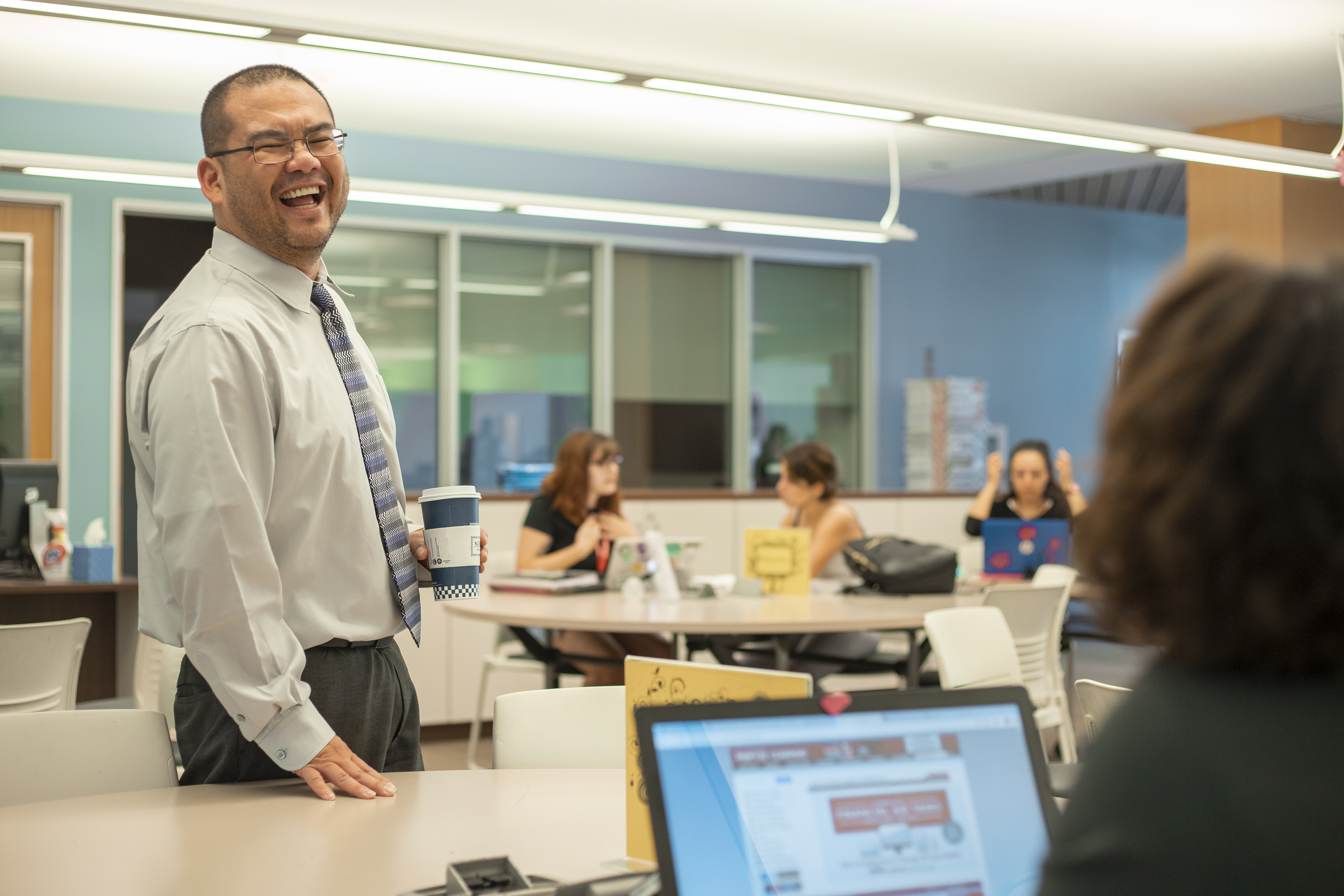 When people talk about a successful person, they talk about someone with millions in their bank account, someone who's authored a plethora of bestsellers, or a professional athlete. 
But if you ask new Pierce president, Alexis Montevirgen, what the orthodox definition of a successful individual is, he will tell you that achievements like those would not make him feel accomplished. 
"I don't define success as achieving a presidency or becoming president," Montevirgen said. "It's not how much one makes, it's more in terms of how much of an impact are you able to make with society as a whole because all of the money in the world, the highest position in the world, if you're not making an impact with others and improving other people's lives, what's the point of it?"
From coming to California as an immigrant from the Philippines, to being the oldest sibling and the first in his family to go to school in the United States, Montevirgen assumed the leadership role from a young age. 
"I remember being in third grade where as soon as I got home, I would have to get the rice going for my mom so then when she and my dad would get home from work, that dinner's already started and I would have to watch over my brother as well," said Montevirgen. "So I always felt as if I had to grow up or I had to mature early and be a leader quicker. So those were my first memories of having to take on leadership responsibilities."
Despite living in the Bay Area, Montevirgen decided to attend University of California, San Diego (UCSD). He said his family considered it a bold move because as an immigrants, staying close to family was a big part of their life. 
Montevirgen started at UCSD as a premed major and despite graduating with a Bachelor's degree in biology, he knew all along he did not want to be a doctor like his parents wanted him to be. 
"I never had the heart to tell my parents that I didn't want to go into medicine," said Montevirgen. "Knowing how hard my parents worked and continued to work to put me through school, I thought I would be disappointing my parents because of everything they have sacrificed."
It was not until he became involved with the cross cultural center at UCSD and joined the Asian and Pacific-Islander Student Alliance (APSA) and Kaibigang Pilipina/o (KP), where he finally realized there are others dealing with the same hardships as he was. 
"There are people here that actually want to understand what I'm going through, want to provide you with support and want to help me," said Montevirgen. "So then I realized, maybe this is what I want to do because I want to be there for other students that come after me who are having a difficult time because there were times where I wanted to just drop out and go back to the bay area."
By joining cross-cultural groups and getting support from his peers, the first-year president understood that his passion was to help students figure out their path to success. 
After receiving his masters degree in education, Montevirgen worked as the coordinator for student organization development and special programs at San Jose State University where he was involved in 300 to 400 different student organizations. 
He went on to be Associate Director for Multicultural Programs at California State University, San Marcos. Montevirgen was instrumental in helping develop their cross cultural center, which now has just celebrated their 15th anniversary.
Montevirgen then brought his insight to the California Community College system. From 2006 to 2009, he was Director of Student Life for the San Jose/Evergreen Community College District. From August 2009 to 2014, he served as Dean of Enrollment Services and later, as Vice President of Student Services at College of Alameda. 
He then took his passion for student success to Indiana University Northwest where he served as Vice Chancellor of Student Affairs and Enrollment Management for five years before assuming his role as President of Pierce College on July 1, 2019. 
Francisco Rodriguez, Chancellor of the Los Angeles Community College District, was instrumental in the hiring of Montevirgen and believes that his leadership and character is what made Pierce swipe right on him.
"President Montevirgen's personal qualities, intellect and vision are characteristics that led to his selection as president," said Rodriguez.  "He is also an adept administrator of higher education and a proven collaborator who can work effectively with internal and external constituencies, especially students! Combine that with his humility and strong work ethic and you have an exceptional fit for LA Pierce College."
Rodriguez also admires his 'pro-student' approach to leadership. 
"[Los Angeles Community College District] is proud and pleased that President Montevirgen has joined our team of educational leaders during this critical time of dramatic shift for the state's community colleges with the transition to the new Student-Centered Funding Formula and the implementation of Guided Pathways and AB 705.
Juan Carlos Astorga, Dean of Student Engagement, is impressed with his wealth of experience and dedication to students.
"He is a social justice champion," said Astorga. "His commitment is towards diversity and equity and really acknowledging all of our individual communities."
William Marmolejo, Dean of Student Services, said Montevirgen strikes him as a thinker and he believes he has the right approach and attitude. 
"I know that some of the previous presidents at this institution who are beloved are those that were a very big part of the community that they really brought the community in. We serviced them and so that's what he wants to focus on and I think that's wonderful," said Marmolejo. 
Fernando Oleas, faculty member with the modern languages department, believes it is time for Pierce to finally bring the community back into the community college. 
"People are not fully aware of how we have developed our campus in the last 15 years," said Oleas. "I think he has figured out what we'll need to see as faculty members and as students and everybody else on the campus. We need to see solid action in terms of what is going to happen in the future."
Montevirgen said he is thankful for this opportunity and is prepared to make a difference in as many lives as possible.