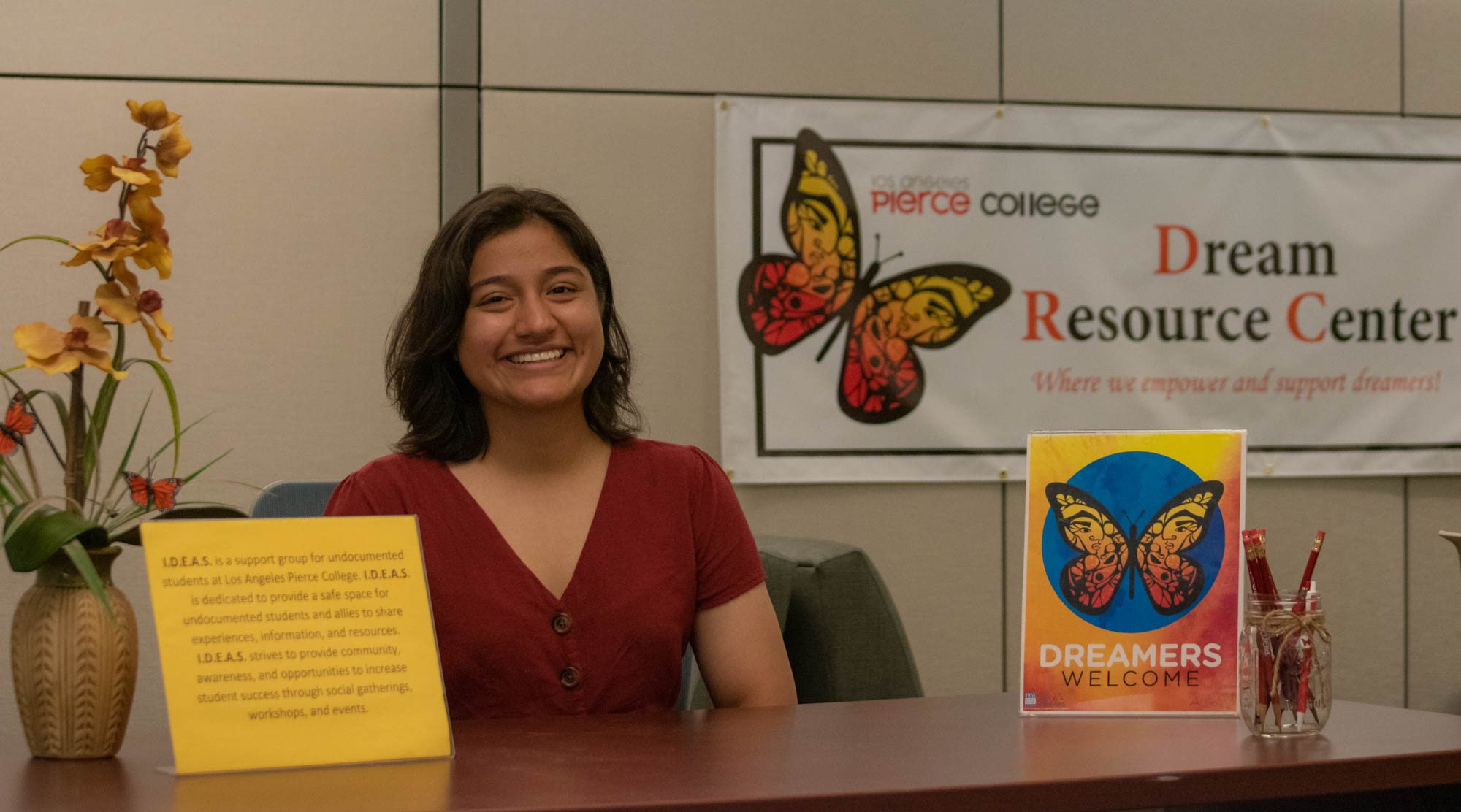 Undocumented students, DACA recipients and allies may be relieved to learn that there is a safe and supportive club on campus that offers workshops, resources and opportunities to help them achieve higher success.
The 'Improving Dreams Equality Access and Success for all students' (I.D.E.A.S.) club works with the Dream Resource Center (DRC) to provide a welcoming community and a second home to students, regardless of their ethnicity or legal status, according to club president Yajaira Garcia.
"We give [our members] the supporting hand and encouragement to continue in school, to fight for whatever it is that they want to feel they can accomplish anything anyone could accomplish," Garcia said. "We want our students to feel that they have a chance."
This year, club vice-president Luis Morales said he wants to do more workshops, one of which includes "Know Your Rights." He also wants to bring others that teach students how to prepare and land an internship, how to build a resume or how to prepare for a job interview.
"I feel like that's one of the key points for undocumented students where I came in with [a similar status] when I got the job as a peer to peer mentor," Morales said. "I came in thinking I might not get it because I'm undocumented. So I feel like we need to have a workshop [that] shows how they can prepare for it."
As a past peer mentor and current DACA recipient, Morales said he wants to connect one-on-one with the members.
"Maybe some sort of counseling for the club," Morales said. "I want to see someone that focuses, let's say the Dream Resource Center, on undocumented students," he said in reference to counselors and himself.
Club secretary Sebastian Araujo said even though he is a U.S. citizen, he came in the spring semester as a member to get information such as what to do if Immigration and Customs Enforcement (ICE) came to his door, how to identify a fake warrant from a real warrant and what to do if he was outside or driving.
"One of the most helpful [resources] was having guest speakers from a pro-immigration organization," Araujo said. "They gave us templates, they gave us a little card. So let's say ICE or you get confronted by a border patrol agent and you don't have papers or aren't a U.S. citizen, you can just give [them] that red card. You don't have to speak. Like, you're defending yourself with that one card."
Garcia expressed that this year, she wants to have at least two social gatherings. One of which includes working the Brahama pantry and the International club to assist undocumented students with food needs.
"Undocumented students may not have the money," Garcia said. "[They] may not have the ability to get EBT to buy food, and the pantry is a perfect place for our undocumented students and just any student to [recieve] nutrition they don't have."
The DRC and I.D.E.A.S will work together to provide resources and services such as events and programs for students on campus, according to Kimberly Castillo, who is the club adviser and the Instructor on Special Assignment for the DRC.
Because the DRC is new, there will be a grand opening celebration at the library courtyard from 11:30 a.m. to 2:00 p.m. on Thursday, Sept. 26, according to Castillo. Following that is a "DACA/Immigration Task Force" meeting from 2:00 p.m. to 4:00 p.m. in the Faculty & Staff Center 600.
Castillo also stated there will be an "Undocumented Students Week of Action" from Oct. 14 to Oct. 18, and the club may get involved.
"That's a week where different schools in California try to incorporate activities to support undocumented students," Castillo said.
While some students may have a busy schedule that conflicts with club meetings, Castillo recommends them to be a part of the email list.
"Please be a part of the email list, at least, so that [you] can at least get emails and the information about what's going on about upcoming events," Castillo said. "Maybe [you] can plan ahead if there was something that [you] really want to attend."
The I.D.E.A.S. club will first meet Wednesday, Oct. 2 at 11:30 a.m., according to Garcia. It will be at the Student Engagement/Associated Students Organization (ASO) Center.
"You don't have to join I.D.E.A.S., but just know that there is a place for you here," Garcia said. "Just know that we are here to help. We're not here to judge. We're not here to report you. We're here to provide services, a community and a safe space."