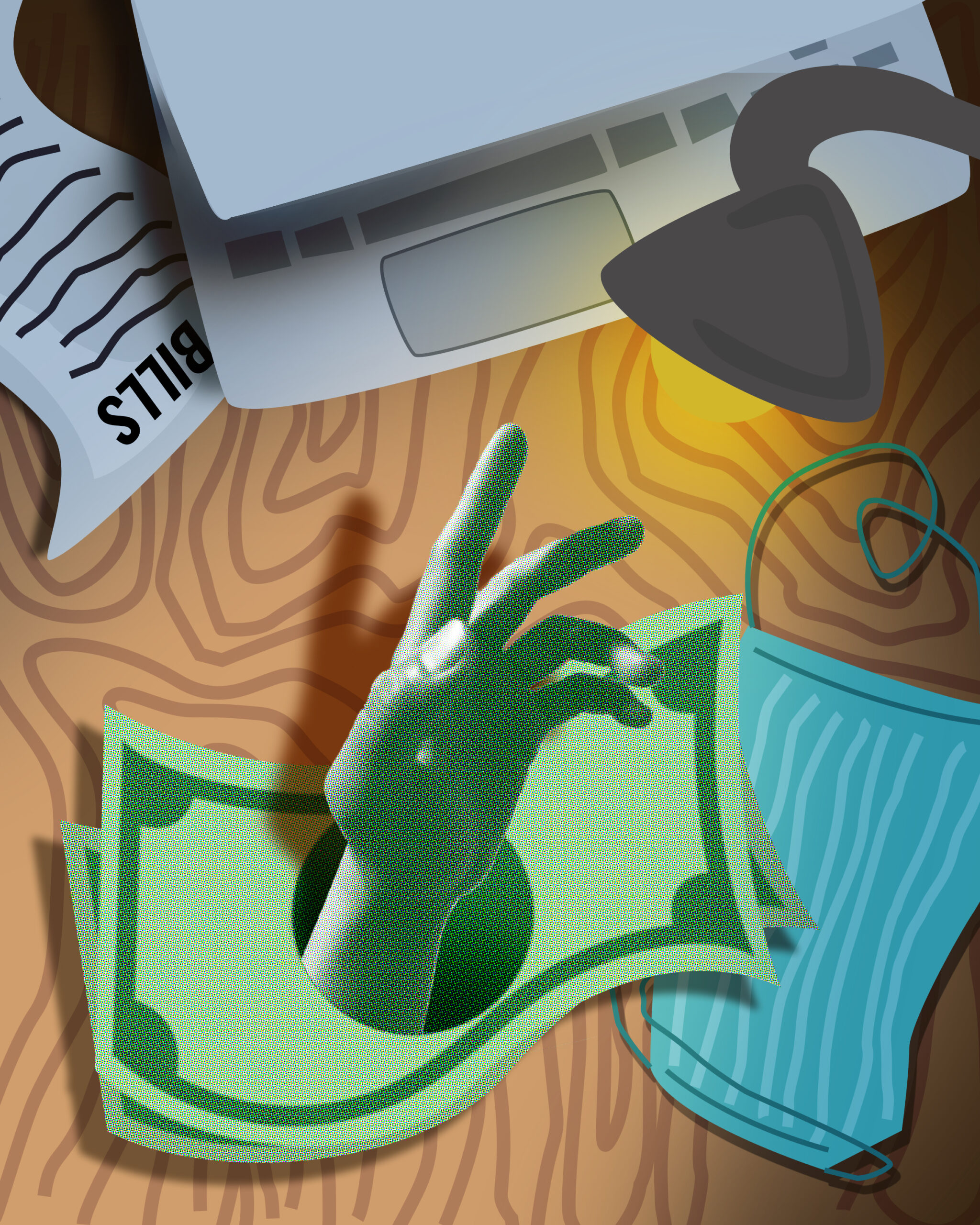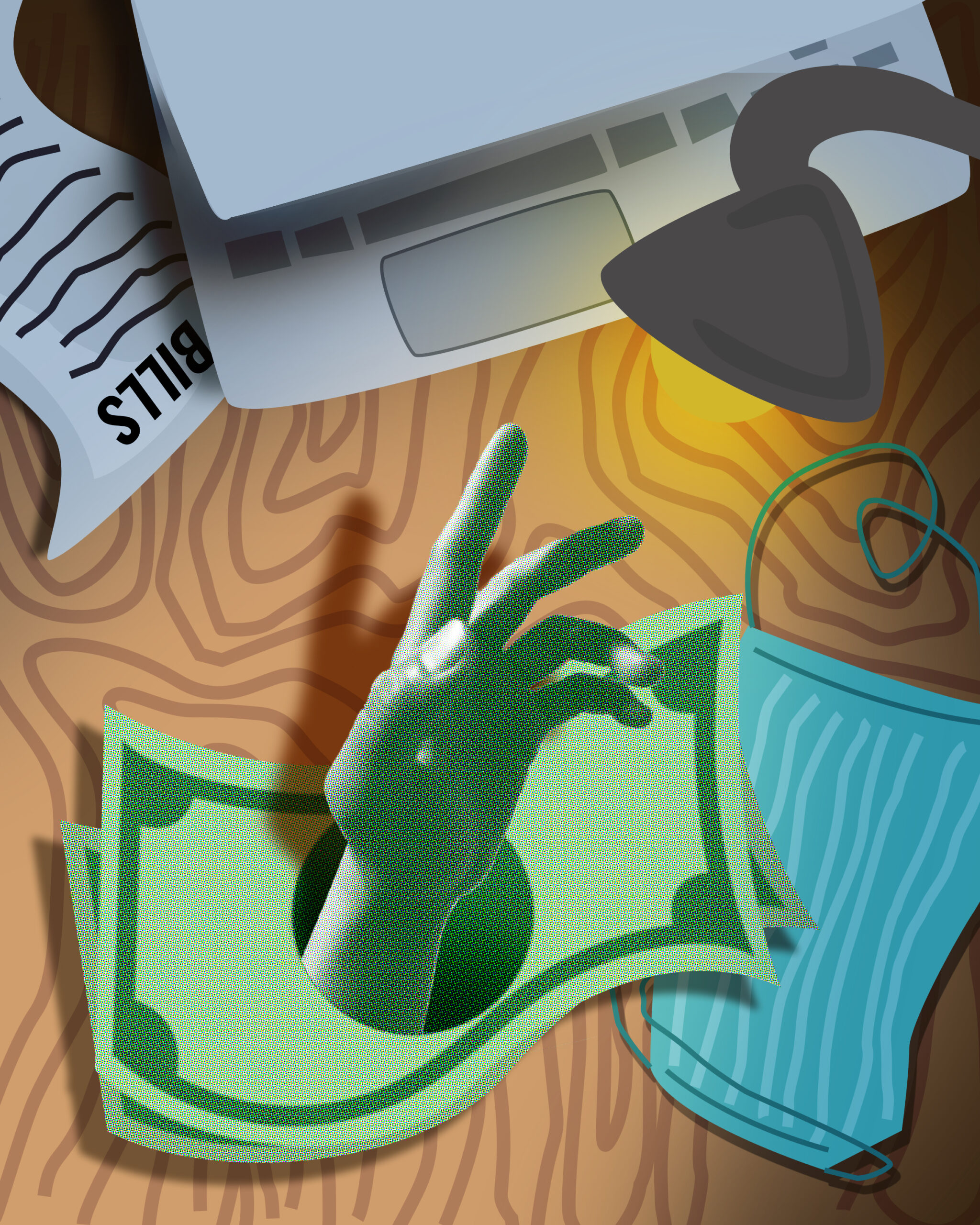 Two more months and the spring semester will be over.
For students of Pierce College, these months are painful days of facing unprecedented challenges brought by the global disruption of COVID-19.
One of the big issues is financial insecurity.
In an online article by CNBC, California Gov. Gavin Newsom said as of March 13, the unemployment claims in the state had passed the 1 million mark in less than two weeks, as businesses continue to close and urge their workers to stay home in wake of the coronavirus spread.
While everyone is busy taking care of the sick and dying, the raising numbers of low-income families and students affected were left financially ill.
Given the rise of economic concerns, Los Angeles Community College District should examine this situation and consider reducing the school fees as a way to effectively assist the needs of the student body.
Before the pandemic, a Fall 2018 survey conducted by LACCD shows that 63% of the students already considered the lack of finances as a stumbling factor to their academic success.
About 65% came from a household that makes a total annual income of less than $34,000. Almost half of this percentage makes $14,000 and below.
Pierce College estimated a $7,448 cost for a California student to attend full-time in one academic year.
How can a family who makes $14,000 afford to pay a rent, provide for their food and send a child to college?
It's difficult to imagine how they would be able to survive through these trying times with very minimal funds, let alone having a family member who's been unemployed for more than a month.
Since the closure of the Pierce College campus, many of the facilities and offices have been mandatorily abandoned.
What came along with this is the unemployment of the student workers who depend on their on-campus jobs to pay for school fees.
This also greatly impacted the international students who have limited job opportunities outside the school and pay $297 per unit–six times the amount California students pay.
These closures cost students their opportunity to gain income and added more expenses on their end.
Some students were dependent on the free food and child care provided by these institutions, but now they are strained to look for other resources that mostly would require them to take more money out of their tight budget.
On March 30, Pierce College resumed its classes online.
This transition has potentially lowered down expenses for the college including electricity, maintenance, parking, health care operations, transportation, paychecks and many more.
Saving money and still collecting a full amount from impoverished students is seemingly unforgiving.
When the spring semester started, on-campus students enrolled with an expectation of an in-person learning environment.
Students are now forced to change their lifestyles and look for access to computers, books, internet and other essential resources that the campus facilities would have provided.
These are some of the major issues that students face while continuing their studies at home.
Change.org reported 16,281 students from Oregon State University have signed a petition to reduce their tuition cost for this semester after the relocation of their classes to online.
Student Jessica Etter commented, "I shouldn't pay full tuition for less than full education."
From what the students of Pierce College are getting from these circumstances, it would make more sense to adjust the numbers and lessen their burden than keep up with the quality of learning that's already been deprived.