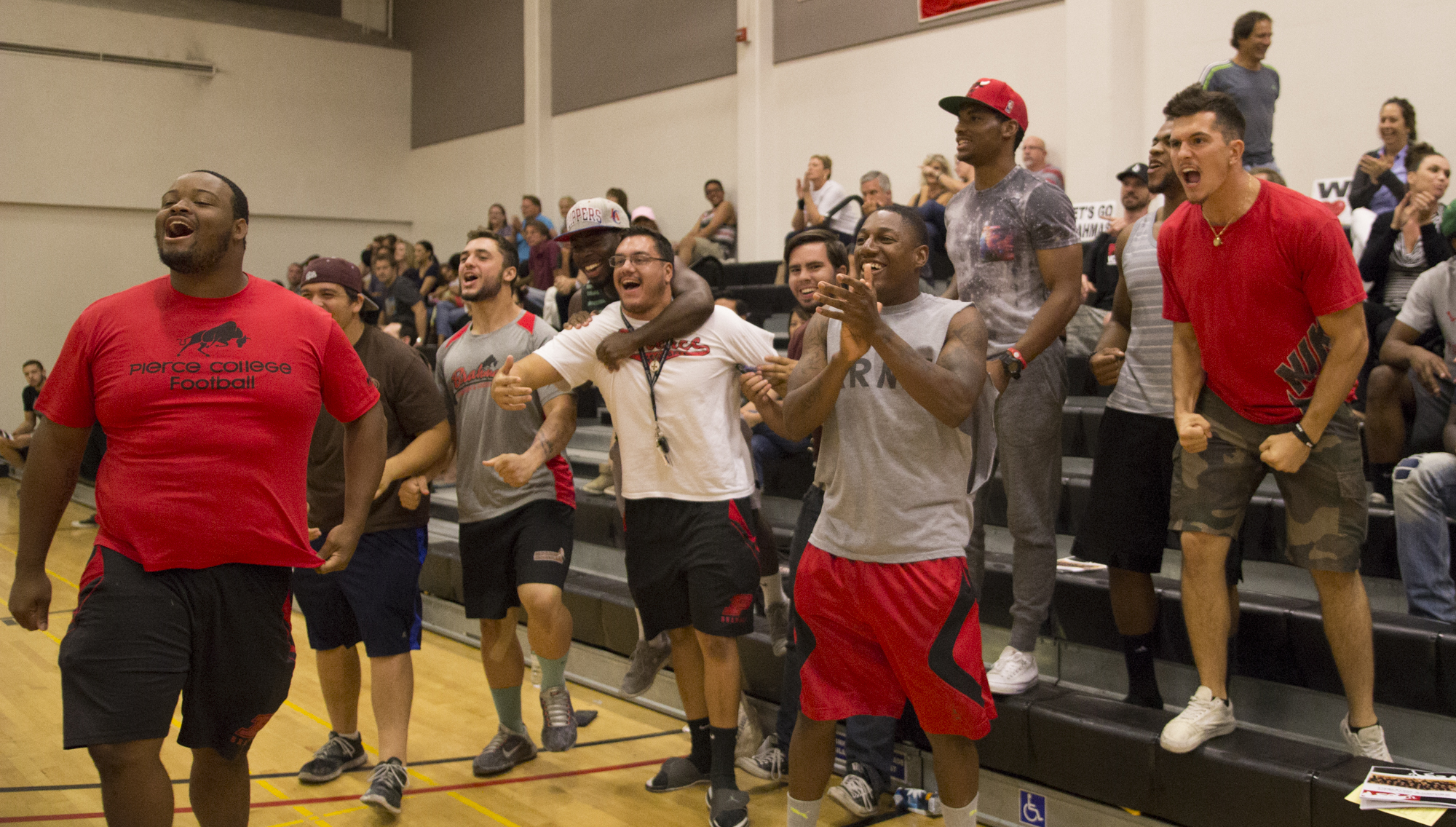 It's the last 10 seconds of a home basketball game. The players are tired. They gather their remaining strength and channel it into a last-minute dash across the court. The refs get ready to blow the game-ending whistle as the Brahmas shooting guard attempts a last-second three-pointer. He scores!
And the bleachers erupt in some subdued clapping and scattered cheers.
Empty bleachers are a common sight at many Pierce home games, whether it's basketball, volleyball or soccer.        
Often, more people will come with the visiting team than those that come to support the Brahmas. Outside of the athletes and their families, few ever think of coming to a game.
But there are proven methods to get more butts in seats, or in this case, on the bleachers. For example, the University of Delaware has announced a challenge for 2022, where one lucky student that attends all home football games of the season will win $10,000. Pierce could do something similar but with a budget that feels more appropriate for a community college.
Another idea previously explored in a different editorial is to draw a crowd by providing food options at home games. An independent study by Untold found that 85% of people who attended live events before the pandemic are nostalgic for stadium food. Offering concessions with the help of the Pierce cafeteria or with local vendors will give the extended family a reason to cheer for their athletes.
Another approach involves technology and meeting the students where they are.
The schedule of upcoming games is posted on the Pierce athletics website, with a different page for every sport and an aesthetic from the early 2000s. The Athletics Departments at Stony Brook University in New York made a digital app available to almost 27,000 students, with game attendance instantly impacted for the better. Pierce could follow suit and create a similar high-tech solution.
Pierce has started Spirit Week, which may bring in students who traditionally avoid sports games. For example, Boston College in Massachusetts completely transformed its court and created a themed spirit week in anticipation of homecoming weekend.
A little support can go a long way, and the Brahmas need our support. But sometimes, good intentions are not enough, and incentive needs to be created for people to attend sports games.