A trailblazing journalist talks about her journey during a Media Arts speaking engagement about covering law enforcement corruption.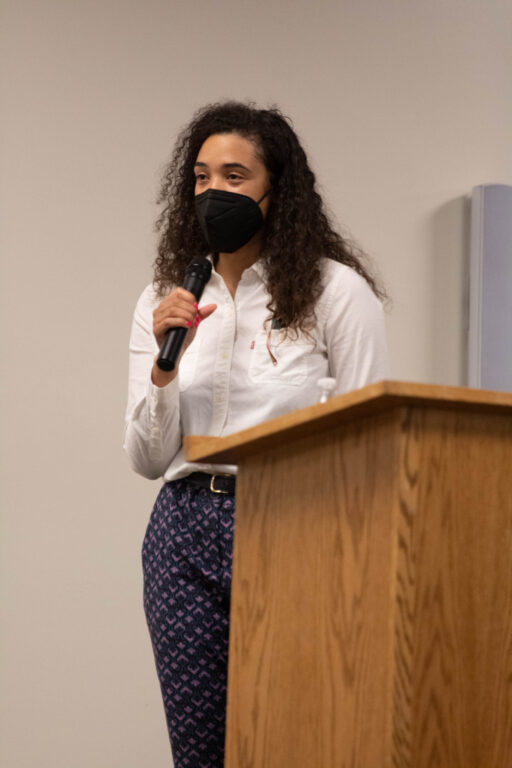 The Media Arts Speaker Series featured award-winning multimedia journalist Cerise Castle to the Multicultural Center on Monday to give a presentation on police gang reporting. 
Castle  is a Los Angeles-based journalist. She produces videos and has a true crime podcast called "A Tradition of Violence". 
Castle received the 2022 International Women in Media Foundation Courage Award.
"It honestly was surprising," Castle said. "That was the first award that I ever won for any of my recordings. And it's on a story like this, which at the time when it was published was taboo and not a lot of people wanted to talk about getting that recognition from the International Women's Media Foundation. It truly altered the course of my career, and I couldn't be more thankful."
Cerise Castle presented a PowerPoint presentation about the Deputy of Gangs called "A Tradition of Violence." She worked at KCRW. In 2020 while covering a protest, she was shot. 
She has done a 15-part series on the history of deputy gangs called A Tradition of Violence. Castle defines Deputy Gangs.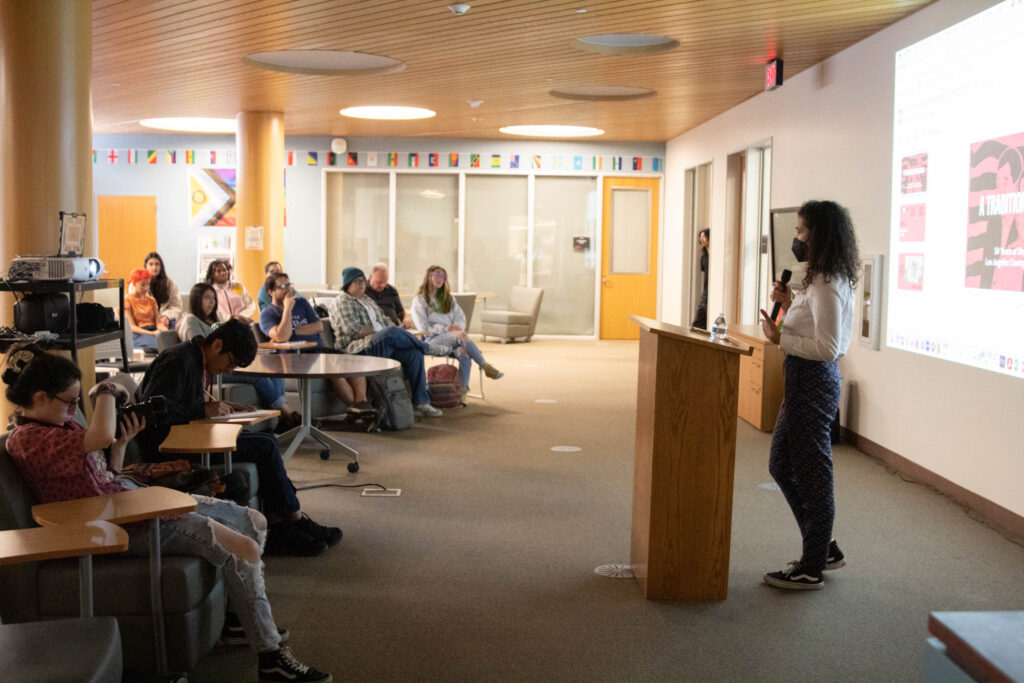 Castle said that she likes sharing her journey with students.
" This is the stuff that gets me fired up and excited about going back to do my reporting," Castle said. "Getting the chance to share this story with people that may not have heard it before and who will then take it back to their friends and family is probably one of my favorite things about doing this."
Film major Kezia Gania said that she learned about police gangs, which she did not know existed.
And film major Elise Miller said that the presentation was well done.
"I knew very little about this issue, so hearing it, I felt like I got a perfect base of knowing more of the ins and outs of these gangs from what I previously did not know," Miller said. "She's been through so much to still be able to feel very confident in what she's speaking about."
To read or hear more of Castle's work, visit her website at https://cerisecastle.me.