One Book One Campus presented the Comic Expo at the Learning Crossroads Courtyard and Multicultural Center on Thursday.
At each booth, writers and artists promoted their work. 
One merchant, Jonathan Freeman, promoted "A LA BRAVA" a Latina superhero team comic book series while wearing A La BRAVA-themed baseball cap and T-shirt.
"A La Brava is the name of the first-ever all-Latina superhero team in comic book history," Freeman said. "You can go tolatinasuperheroes.com to check out the new princess series."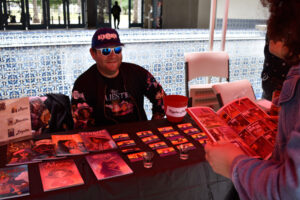 Writer and illustrator Paul Meyer spoke about his book, "Under the Cotton Tree."
"It's a Chicano fairy tale," Meyer said. "It's about a woman who lost her way, and the children of the village help her find her way again and her own humanity, and they have a large adventure the whole day, but they also learn about culture and family."
ASO Special Student Services Assistant Ozzy Portillo described the significance of the event.
"I think bringing any sort of art, especially comic book art, onto campus is a really awesome thing," Portillo said. "Super happy that this is going on. It's nice to see local artists here having their work showcased. That's really beautiful."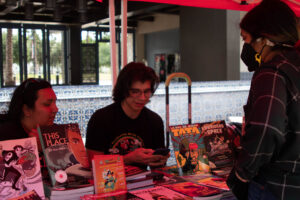 Other merchants who were at the Comic Expo included Tia Chucha's Centro Cultural, selling such comic books like La Voz de M.A.Y.O.: Tata Rambo by Henry Barajas and Lowriders in Space by Cathy Camper.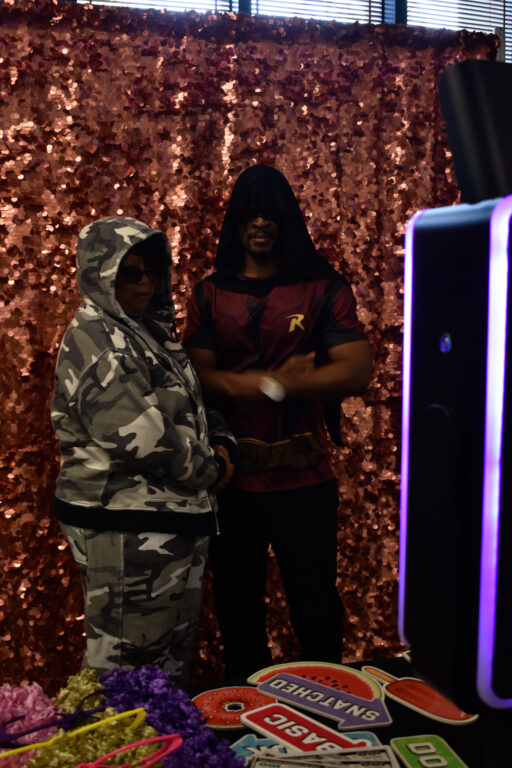 Pierce Librarian Lisa Valdez hosted the event. Valdez provided attendees with raffle tickets and an autograph card, as well as instructions on what to do with the raffle tickets. The winner received a prize of different graphic novels and a set of books. There was also a photo booth inside the Multicultural Center where guests could take pictures.
"It is the last literary event of the semester," Valdez said. "We just want to do something small and quaint with local bookstores. We have some Latino indigenous writers and local artists, and we're promoting their books."