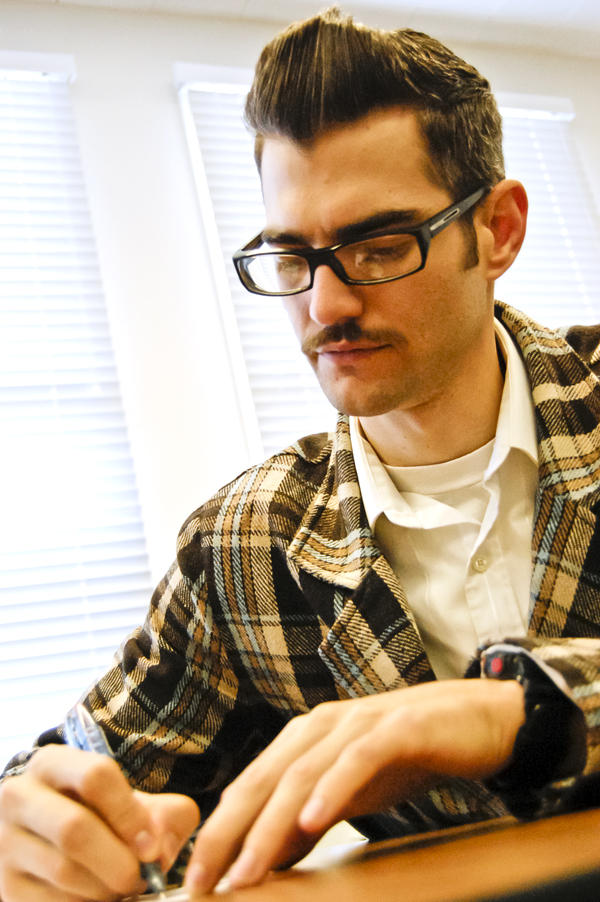 Dane Rippee and Dreux Zimmer, former Pierce College Students, founded the indie-rock band in the San Fernando Valley with their friends Pat Schettler and Matt Riddle when they decided to live their dream of using music as their outlet at the average age of 27.
"Music is empowering, it's a release and it takes a lot of dedication to perfect," said Rippee. "It's just nice to have something like it in your life."
Rippee, 28-year-old vocalist and guitar player, and Dreux, 26-year-old drums player and vocalist, were hosted on the Media Arts department's weekly live stream show, "R U Live," Thursday, and talked about their band's name, their CD and their new music video.
Before turning 27, the guys felt afraid of the age and what it will bring, said Zimmer. This led them to their choice of name, "Alive At 27."
"Three quarters of the band are out of there, they passed age 27, and we're still alive," said Zimmer.
In their new CD, "Less Angeles", they concentrate on the love-hate relationship that they feel many have with the cityLos Angeles.
"There's so many things we hate about this place," said Zimmer. "Traffic and pollution are taking over. Still, we love it so much."
"Less Angeles" is expected to start selling on iTunes this week.
They receive their inspiration from people they encounter, challenges they face, and bands such as the Pixies and The Smiths.
Their new music video to the song "Parking Lot Window Seat" tells the story of four white men who are hired by two Mexicans in need of workers for a one time job.
"It was a fun idea that connects us to the Spanish community," said Rippee. "It could be misinterpreted, but it's actually meant to raise awareness for racial equality."