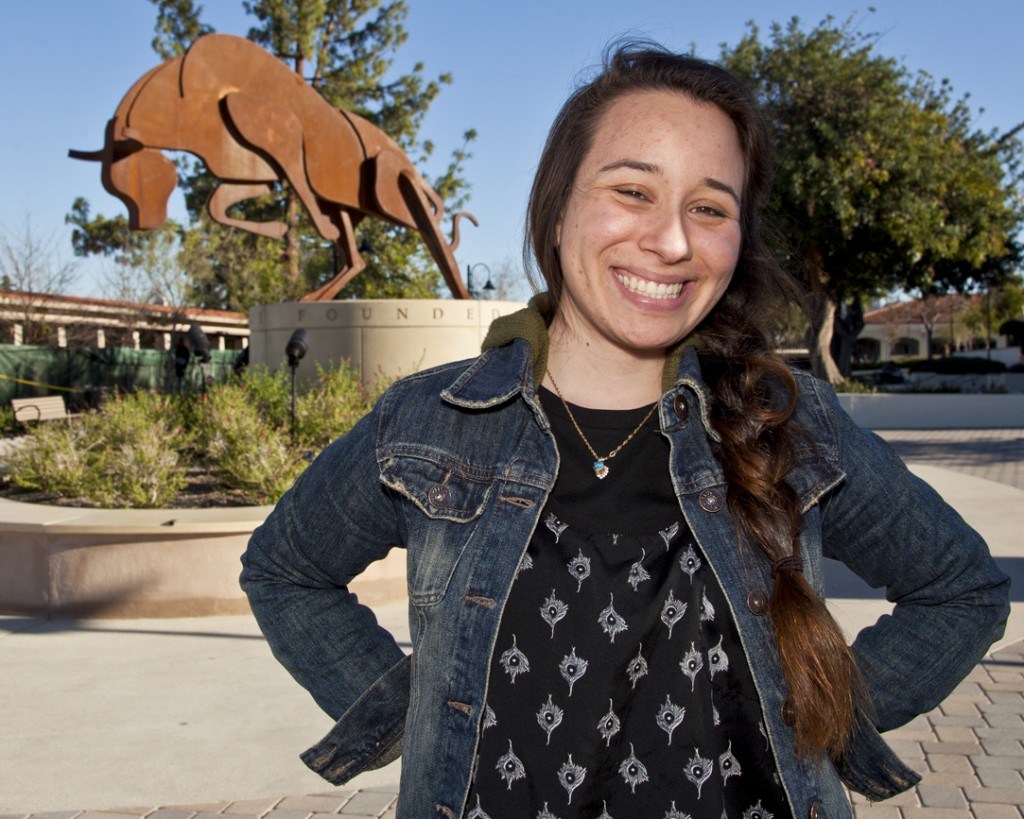 A special election that took place during yesterday's weekly Associated Students Organization (ASO) Senate meeting determined who would fill the vice presidency position.
Former student senator and biology major Patty Sanchez was voted ASO vice president over fellow senator Andrea Murray.
The special election was held to fill the gap left by former ASO Vice President Shane Mooney, who was recently promoted to president after the former president, Febe Ruiz, transferred to California State University Northridge.
The 20-year-old sophomore is a full-time Pierce student, as well as a cadet at Los Angeles Valley College (LAVC), where she has been working for the last 8 months.
When asked what her goals are as ASO vice president, she responded with the Los Angeles County Sheriff's Department Creed: "My goals are simple. I will always be painfully honest, work as hard as I can, learn as much as I can and hopefully make a difference in people's lives."
Having been with the ASO for the past three semesters, Sanchez has been involved in the voting process and the promotion of social growth by participating in ASO funded events on campus.
"I want to do a lot of things that would help the students," said Sanchez. "First, I would like to recruit students to join the senate and help them become leaders so they have a voice in everything."
Sanchez also served as chair for the Social Cultural Committee last semester, organizing and planning events such as last semester's "Travel Through Unity Day."
"I want to focus on creating a strong foundation of leaders in the ASO," said Sanchez. "I'm more concerned about the quality of our senators, not the quantity."
One of Sanchez's main responsibilities will be voting on the ASO's Finance Committee meetings along with the rest of the executive board.
Sanchez will also have to lead the weekly ASO Senate meeting Tuesdays at 1 p.m. in the Great Hall, and work with senators to make sure they're performing their duties.
"I think she's good," said ASO Advisor Brad Saenz. "She's sociable and has a dynamic personality, I think she's exactly what ASO needs."
ASO President Shane Mooney held Sanchez in high regards as well.
"I think she's going to do an excellent job, she's been in ASO as long as I have," said Mooney. "She knows how everything works and she's a hard worker. She's a people person so I think she'll be a good VP."