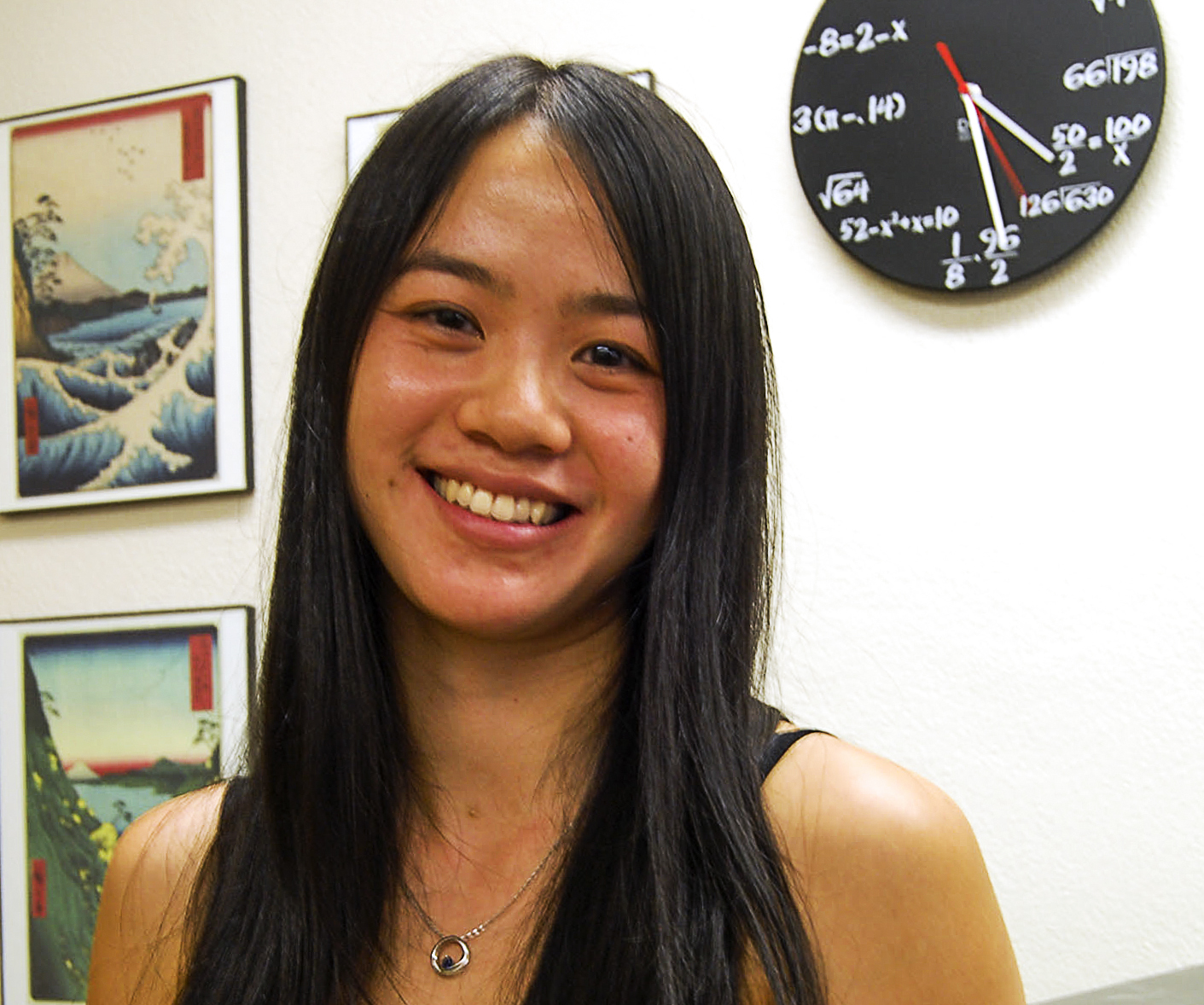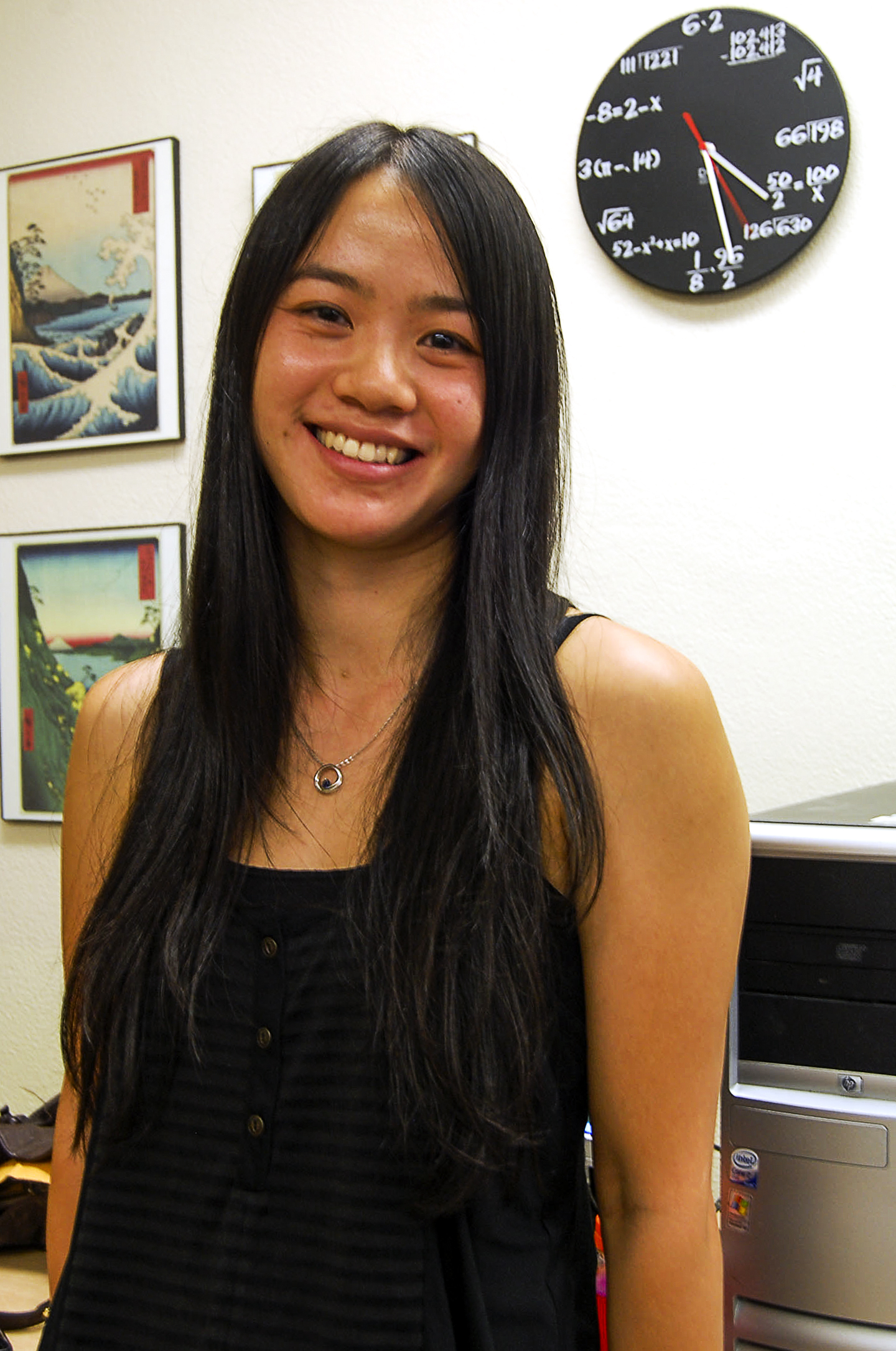 Mathematics isn't in any way a simple or palpable form of science that can be communicated to students as it is with a dissected frog in a Biology class, or the Roman empire in History.
This is the task the new faculty of mathematics professors at Pierce face; it's what drives their stamina to eagerly bring their points across on a daily basis.
Proof of that convoluted way of doing things is represented by a stunningly impressive clock hanging on math professor Daisy Lam's office at Pierce College,  in Woodland Hills, Calif.
Mathematics professors Daisy Lam and Howard Schwesky are now part of our new faculty.
Professor Daisy Lam, originally from Riverside, Calif., attended the University of California, Riverside (UCR) with the goal to become a professor.
Teaching was always her passion as a child because she enjoyed tutoring her friends, she said.
"My favorite part about being a teacher is helping the students and making them see that there is more to math than just numbers…", said Professor Lam.
When asked why she chose math specifically, she said it came naturally to her and that her father was a math professor as well.
She also taught at Chaffey College in Rancho Cucamonga, Calif., and at Crafton Hills College in San Bernardino, Calif., where she gained over a year in experience with teaching.
"Some of the professors I had at UCR, as well as my parents, and faculty members at Pierce are an inspiration to me, because I would love to follow their footsteps" says Professor Lam, when asked about the people who inspired her.
In five years, she plans to still teach students at Pierce and encourage students to take an interest in math.
In addition to her background in teaching, professor Lam shares some of her hobbies, such as ice skating, playing piano, reading, and making all sorts of different smoothies.
Finally, when asked a few words of advice to students who plan to enroll in her class, she says, "Do not be afraid to be open and ask questions."
Mathematics professor Howard Schwesky, originally from Queens, N.Y., attended Queens College for his bachelor's degree and Loyola Marymount University, Calif. for his master's degree.
After living in N.Y., professor Schwesky decided to come to Los Angeles, Calif., because of how crowded N.Y. is in comparison to Calif. "California has more open spaces when compared to New York.", he said.
He then was an adjunct at Pierce College for 28 years teaching mathematics and has recently started teaching at Moorpark College, Calif. as well.
"My favorite part about being a teacher is helping the students and seeing that moment when the student gets it.", Schwesky said.
Mathematics came naturally to Professor Schwesky and he knew that he wanted to become a math teacher since 11th grade, he said.
When asked about his plans for the next five years, the new professor was quick to answer.
"Still teaching," Schwesky said. "In the next 10 years, 20 years, I'll still be teaching."
In addition to his experience teaching, Schwesky also shared his passion for playing golf and being a huge Lakers fan. He loves The Beatles, chocolate, and lately he has been happy and proud to celebrate his 29th wedding anniversary.
Finally, when asked for advice to future students, he said, "I just want them to try their very best!".
Although mathematics is widely perceived as a difficult subject matter, the new faculty of mathematics professors at Pierce College bring their fresh and practical approach to a group of pupils eager to learn more about the theoretical world of math.
To see more about new faculty members, visit www.theroundupnews.com