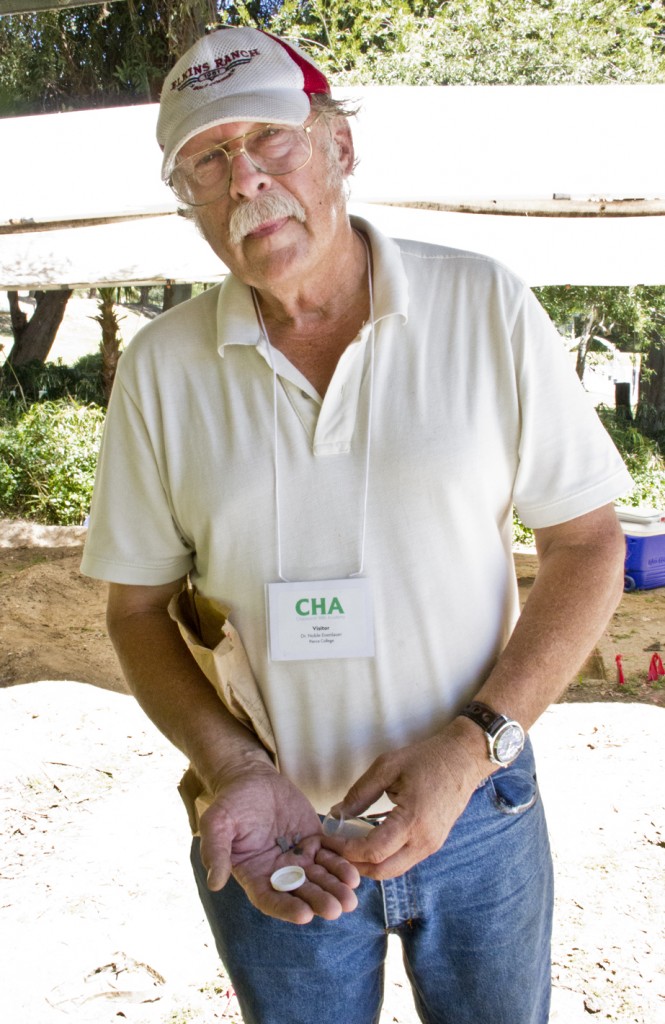 Anthropologists tend to travel often to expand their knowledge on humans from different cultural backgrounds, including one professor at Pierce College who has traveled around the world.
Anthropology professor Dr. J.S. Noble Eisenlauer has visited over 70 countries for recreational purposes and for anthropology research.
He is originally from Palo Alto, Calif. and has been at Pierce College for 16 years teaching archeology, magic witchcraft and religion, and medical anthropology classes.
"I enjoy teaching so much that it doesn't matter. I will find a way to make it fun," Eisenlauer said when asked what course he enjoyed teaching the most.
A student from Eisenlauer's magic witchcraft and religion class, Chrissy Helgager, 20, said she thought the class was interesting and fun.
"He teaches things you thought you knew, but you really didn't," Helgager said. "He doesn't question anyone's beliefs or religion, but questions what you know about it."
When asked why he chose anthropology as a career, Eisenlauer said it came naturally to him.
"I think it chose me. Ever since I was a boy I was always fascinated in older things and was very fortunate because I traveled to many countries," Eisenlauer said. "My mother would always seek out the museums and ancient ruins of every country we visited."
Eisenlauer has visited England, France, Germany, Mexico and Peru, along with many others.
"We try to observe cultural relativism where we look at each culture as a unique thing and from that stand point there was something enjoyable that I found in every country, but I love Germany because of the family ties and the food." Eisenlauer said when asked where his favorite place was.
Another student from his class, Chanel Maldonado, 20, was very interested in his travels.
"Professor Eisenlauer is very full of life because he has had a very interesting life. He has traveled to many places and is full of wisdom because of it," Maldonado said.
One of the most memorable experiences for Eisenlauer was in Wuppertal, Germany where he rode the famous monorail built in the 1800's.
"I remember it was quite an exited thing to be riding a train with a river right below me because the monorail is actually suspended in the air," Eisenlauer said.
Eisenlauer said that his parents have inspired him because they sacrificed a lot to make sure he had the experience to travel which has made him very open-minded.
"They taught me to understand cultural differences," Eisenlauer said. "And I think that made me a better anthropologist."
Eisenlauer enjoys playing golf, clay target shooting, collecting antiques and restoring automobiles.
He also enjoys flying and has his pilot's license.
But coming to work to teach all the students is what he is most interested in, according to Eisenlauer.
"When I wake up in the morning, I look forward coming to work" Eisenlauer said.
As an anthropologist, professor Eisenlauer has many stories to share about different cultures and societies because he has gone to so many places.
Students should take advantage of that because there is always something to learn about the human race.