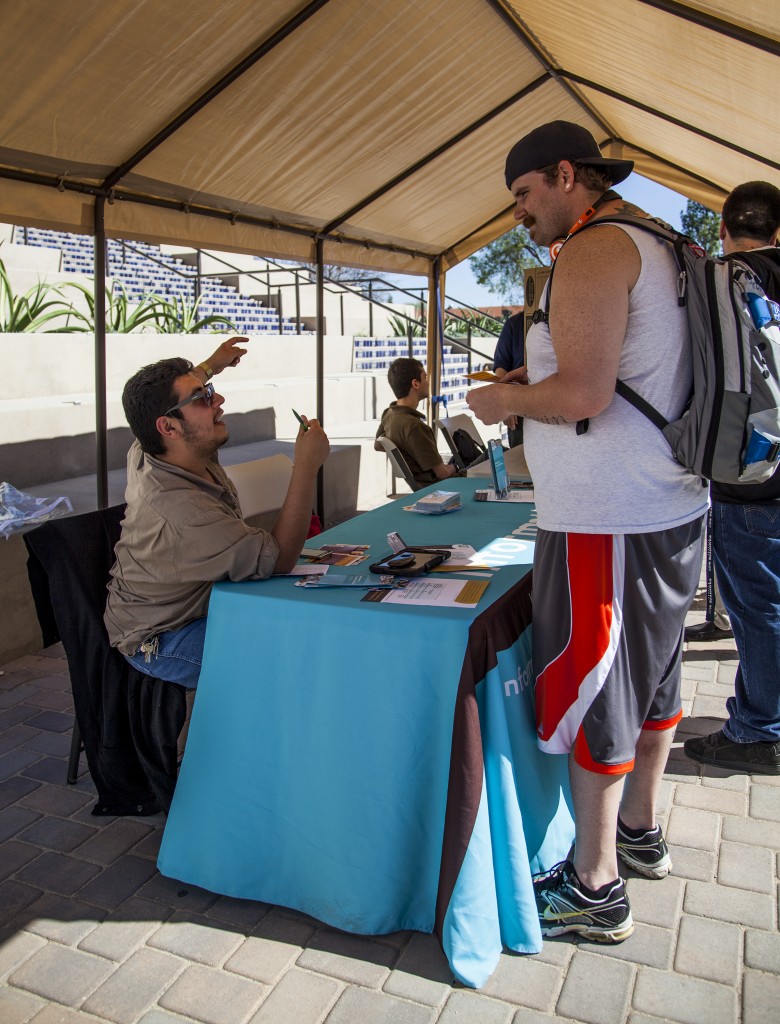 Appointments were made in front of the Pierce College library for help with enrollment in the new health care program under the Affordable Health Care Act from Feb. 24 through Feb. 27.
"There is no forgiveness if you do not sign up," CEO of Hurley Brothers LLC, Nick Hurley said. "The penalty in the first year is 1% of your income or $95.  The second year is 2% of your income or $325 and the third year is 2.5% of your income or $695."
There is a box on the tax form to mark whether or not the person has medical insurance. Students must indicate if they do or do not have insurance on the tax form. If the form is filled out incorrectly, there will be ramifications.
If a student has medical insurance and does not indicate on the form by marking the designated box, the IRS will be notified and the student could face a potenial fine.
Covered California Week at Pierce offered assistance with enrolling in the program to students and other community members. Trained and certified individuals were authorized for both Medi-Cal and certified plan options through Covered California, a state-run agency.
"Well, a lot of people complain that the website is very complicated and confusing,"  Karina Vaysberg, health/life agent, said. "The process only takes 5 to 10 minutes if everything goes well."
The steps were easy. A potential applicant stopped at the table in front of the Pierce library, made an appointment, entered the library at the appointed time, and went to the Library Classroom. A licensed agent, who helped through the whole process, greeted the applicant.
Your responsibility was only to bring proper identification as follows: full name, date of birth and Social Security number, driver's license or government issued ID, household income info (Federal Tax Return or proof of income from people in household), home or mailing address, and/or immigration information (naturalized citizen paperwork or resident paperwork).
" I am so glad this is here, "Dustin Elliott, a youth pastor said, after setting his appointment with volunteer David DeLoya. "At 2:00 a.m., in the night, you still can not get on the system. "
For coverage help go to: https://www.coveredca.com/