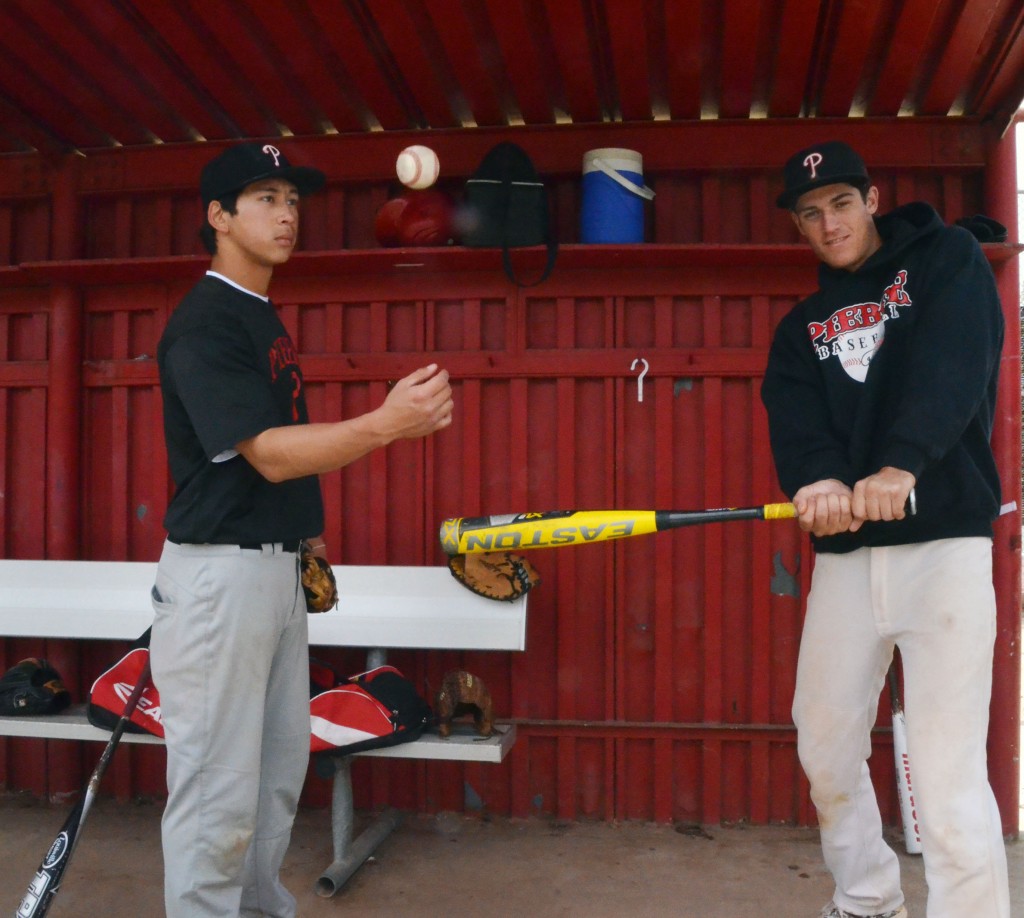 To those unfamiliar with the sport, baseball is just a game. For others it's a safe haven, a place where your biggest worry is deciding whether the pitcher is going to throw a slider or a curveball.
The sounds of a baseball colliding with a bat, to the sound it makes as it soars through the air, the integrity of the game is not to be compromised. And when it is, it might be time to walk away, at least for a while.
Chatsworth High School, known for its storied baseball program, became the center of controversy after a group of its baseball players were accused of taking drugs. The opportunity to play the game they love, whisked away because of one decision.
In the middle of it all were Harsa Prahara and Austin Peters. Prahara, a pitcher, along with Peters, a shortstop, were apart of a program that had won nine CIF City Section titles and 30 West Valley League championships.
Playing baseball since the age of 12, Prahara picked up the game in his native, Indonesia.
"I was still back in my country Indonesia. That's when I started playing baseball," Prahara said. "At the time I was reading this one comic book and it was about baseball. Ever since then I just started liking baseball."
After moving to America, Prahara continued to the play baseball. Heading on to Chatsworth High School, he joined the junior varsity team as a freshman, posting a 2.40 ERA with two saves. He went on to make varsity as a sophomore.
In early 2013, former Chatsworth coach Tom Meusborn announced that three student athletes had been kicked of the baseball team, Prahara being one of them.
"I made some poor decisions," Prahara said. "The coach made a decision to not have me as a part of the team, which is big."
Joining his elementary school's baseball team, Peters has been hooked on the game ever since. He too went on to play for the Chatsworth Chancellors. Having been one of the players to get kicked off the team, Peters said "Me and a couple friends from the team took something."
"We were at practice and we weren't really coherent. Coach Meusborn called one of our guys over and asked if he was alright," Peters said. "The player said yeah but then coach said he wasn't so he said go take a knee. He went to go take the knee and ended up falling on one of our coaches."
"We took painkillers," Peters said.
Taking about a week for the storm to settle, Prahara and Peters had to deal with the
consequences of their actions.
"A lot of the guys on our team felt really let down," Peters said. "They weren't being mean to us or anything, they were just a little mad at us for making a stupid decision like that. It kind of felt like it was just a big burden on the team."
It was no easy fix, both players had to work towards a new goal, moving on with no baseball and learning from their mistakes.
Prahara said the experience took away what was most important to him at the time, "which was baseball."
"I didn't stop there. I didn't give up," Prahara said. "I bounced back. I knew it was going to be hard but I'm happy to be where I'm at right now and hopefully I can be better."
With learning from their mistakes being a recurring theme for both players, Austin Peters had his fair share. Peters said that the ordeal was "a huge learning process."
"Going to Chatsworth as a senior at the high school, I honestly thought that I was untouchable because I played at Chatsworth and the Chatsworth baseball program was pretty good," Peters said. "My mindset was that I could do anything and get away with it."
"Everything after that just humbles you down," Peters said.
Since the incident at Chatsworth, both players have resurfaced, almost making it feel like a comeback. Harsa Prahara and Austin Peters, members of the Pierce College baseball team, are now freshman.
Not familiar with their history in high school, Pierce College baseball coach John Bushart said that he was not hesitant to let both Harsa and Austin join the team. He said the players on the team were not bothered or have any reservations, not at all.
"It's a new year. They are god kids and I didn't hold anything against them," Bushart said. "I don't think it was an issue with the team at all at all."
Knowing their love for the game, regardless of the past, both wanted to continue to play ball and show that they still could.
"I love baseball in general. I just couldn't live without it," Prahara said. "From what happened, I can't just give up on baseball."