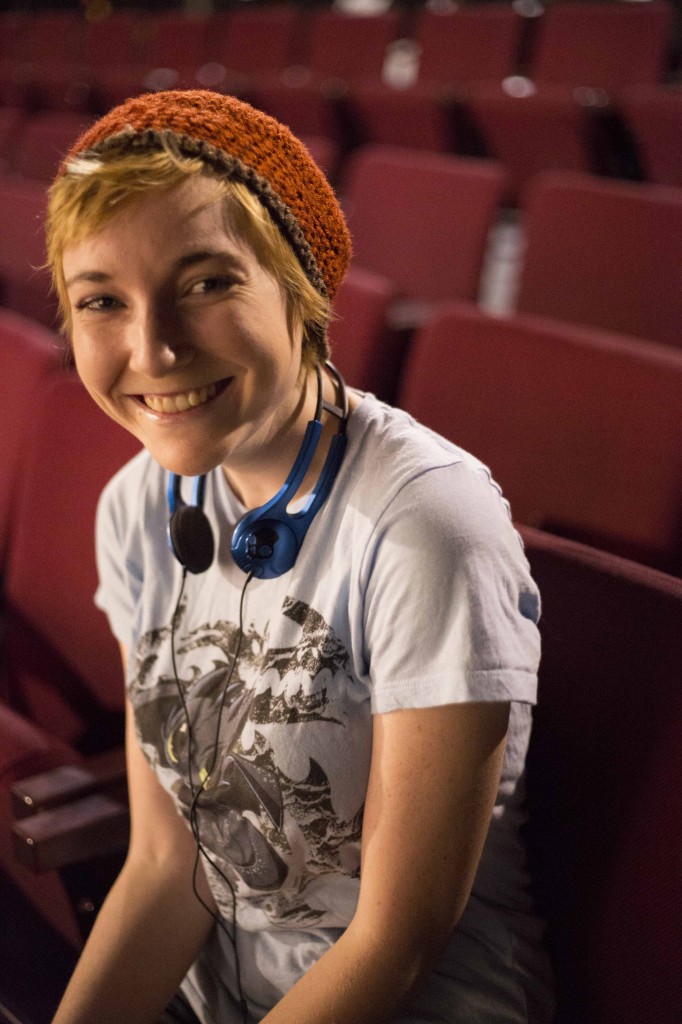 A first year Pierce student will star in the Los Angeles Pierce College Theater's spring production of  "Incorruptible," a dark comedy set in a monastery in 13th century France.
The play will feature Michelle Haulbauer, who said that the show is about a bunch of monks in a run-down monastery.  The monks are trying to get people to come in and pray to their saint who hasn't performed a miracle in about 13 years.
"My character gets mistaken as an incorruptible, which is a corpse, so devoid of sin it does not decay," Haulbauer said.
Haulbauer, 18, is a theater major and while this is her first year at Pierce "Incorruptible," which was written by playwright Michael Hollinger, will be Haulbauer's third play at LAPC Theater.
"Theatre has been a part of my life for a very, very long time. I've been in productions every summer since third grade," Haulbauer said. "I joined the productions at my high school and then here, so I've been doing something at least once a year and I still love it so it just seemed like the right kind of choice."
The production, set in the dark ages, will be typical of the characteristics of the time, with a more absurd take on the period.
"It's the kind of comedy that's classified as a farce, which means it's just sort of uproarious and outrageous. There's a lot of physical comedy in the show too," managing director Michael Sande said. "It's really an ensemble piece. By that I mean that there are no really tiny roles, most every role is pretty equal."
Eileen Gizienski is the costume designer and has been an adjunct instructor in theatre arts for 2 years. For "Incorruptible," Gizienski has been busy creating the costumes from the ground up.
"We didn't have any particular stock from this period so we're building a lot on this show which means we start from scratch," Gizienski said. "I design the costumes and do sketches, swatch for fabrics and then I get approval for the fabric selection and I work closely with the set and lighting designer."
The allure of the stage however isn't just in the story being portrayed. The actors that fill the roles, or the fine costumes they wear: all of this combined with a live audience is what makes the theatre a unique medium.
"There's a feeling you get when you're seeing something live with an audience that you don't get when you're watching television. It's an interactive medium," Sande said. "It's in the moment and if you screw up there's no going back, so there's a certain excitement to it that is not unlike watching a live sporting event."
Haulbauer said she recieved some inspiriation by accident on the first day of school last semester when she had trouble finding her class with some fellow theater students.
"We were confused because the directory still says the theater is up on the hill, but we all banded together as a group of lost students and went down looking for the right classroom," Haulbauer said.
Half of them walked into the wrong class and sat down just in time to hear the teacher say that there is no such thing as anger: anger is a false emotion and it is a way to hide what you are truly feeling underneath.
"So when you are learning about a character, don't jump straight to anger. Instead think why are they angry," Haulbauer said. "Are they disappointed? Are they sad? Are they giving up so that's where they've gone to? And that has already helped me."
"Incorruptible" opens Friday, March 28 at 8 p.m. For more information visit http://info.piercecollege.edu/theater/