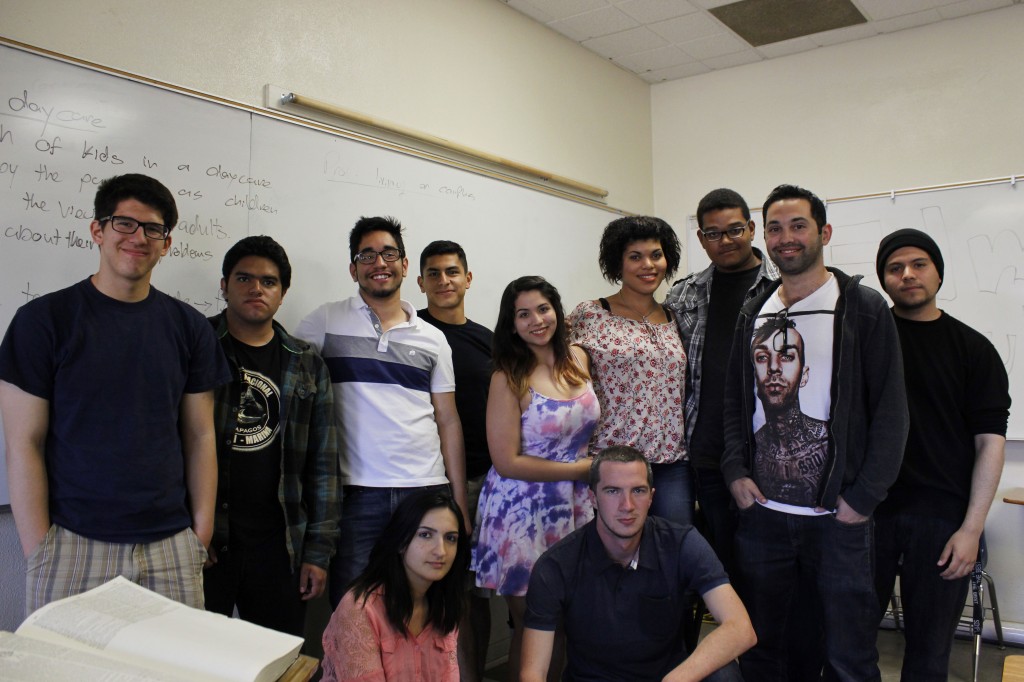 Mental thrillers, a fascination with gangster movies and an admitted love for sci-fi films were the focus of a conversation among a circle of students inside a Pierce College classroom.
Their interest in movies brought the diverse group together at the first meeting of the spring semester for the Pierce College Film Club.
The club was just created last semester by Jonathan Stein, a student at Pierce, who not that long ago moved to the United States from Israel in order to pursue a career in film.
"A college that is in the entertainment capital should have a film club," Stein said.
The club emphasizes on film production, not just theory, and the genres they focus on include, dramas, parodies and comedies all with a theme that is relevant to student life at Pierce, according to Stein.
Stein ultimately hopes that those who seek to become members have a serious commitment to the industry.
"We want people who have an interest in film and are passionate to help create and take part of our productions," Stein said.
Last semester, the club created a short zombie parody that can be found on YouTube under "Halloween Carnival Trailer – Pierce Film Club."
"We are hoping to continue the idea from last semester since we have a script left over but I won't tell you all the details now," Stein said.
Each video, as explained by Stein, will only last seven minutes maximum in order to preserve the audience's attention.
Marlon Rodriguez, a 20-year-old film major at Pierce is one of the returning members of the club from last semester.
"The trailer was the launch and it was fun working on it," said Rodriquez, who played a zombie in the short film.
Rodriguez actually had similar intentions as Stein in the beginning of last semester, hoping to gain enough support to create a film club at Pierce himself.
"My friend and I had started collecting signatures and he beat me to it," Rodriguez said laughing.
Tommy Crockett, a 30-year-old business administration major, is also planning on returning to the club this semester to pursue his proclaimed passion for film.
"It's a fun club." Crockett said. "You get a chance to step out of your shell and make long friendships."
Crockett encouraged students to join the club in order to take advantage of what it has to offer.
"Why would you not want to join if film is your forte?" Crockett said. "Plus, I'm here and I am not that bad on the eyes."
The club meetings are planned to take place Mondays at 3:40 pm in either room 1310 or 1202.
For more information, visit the club's Facebook page under Pierce College Film Club.