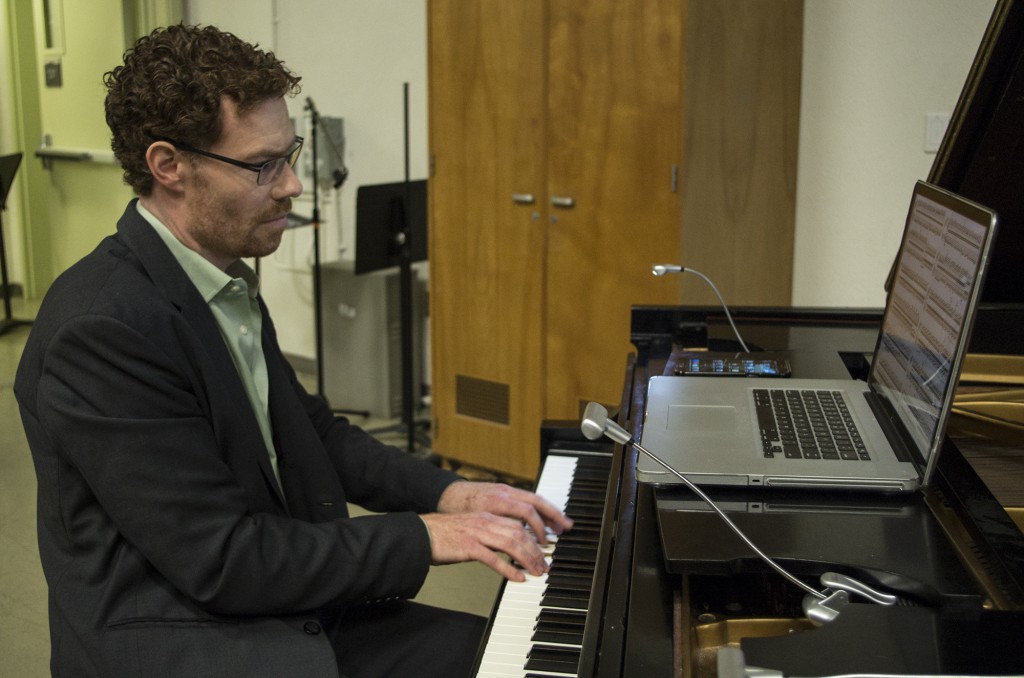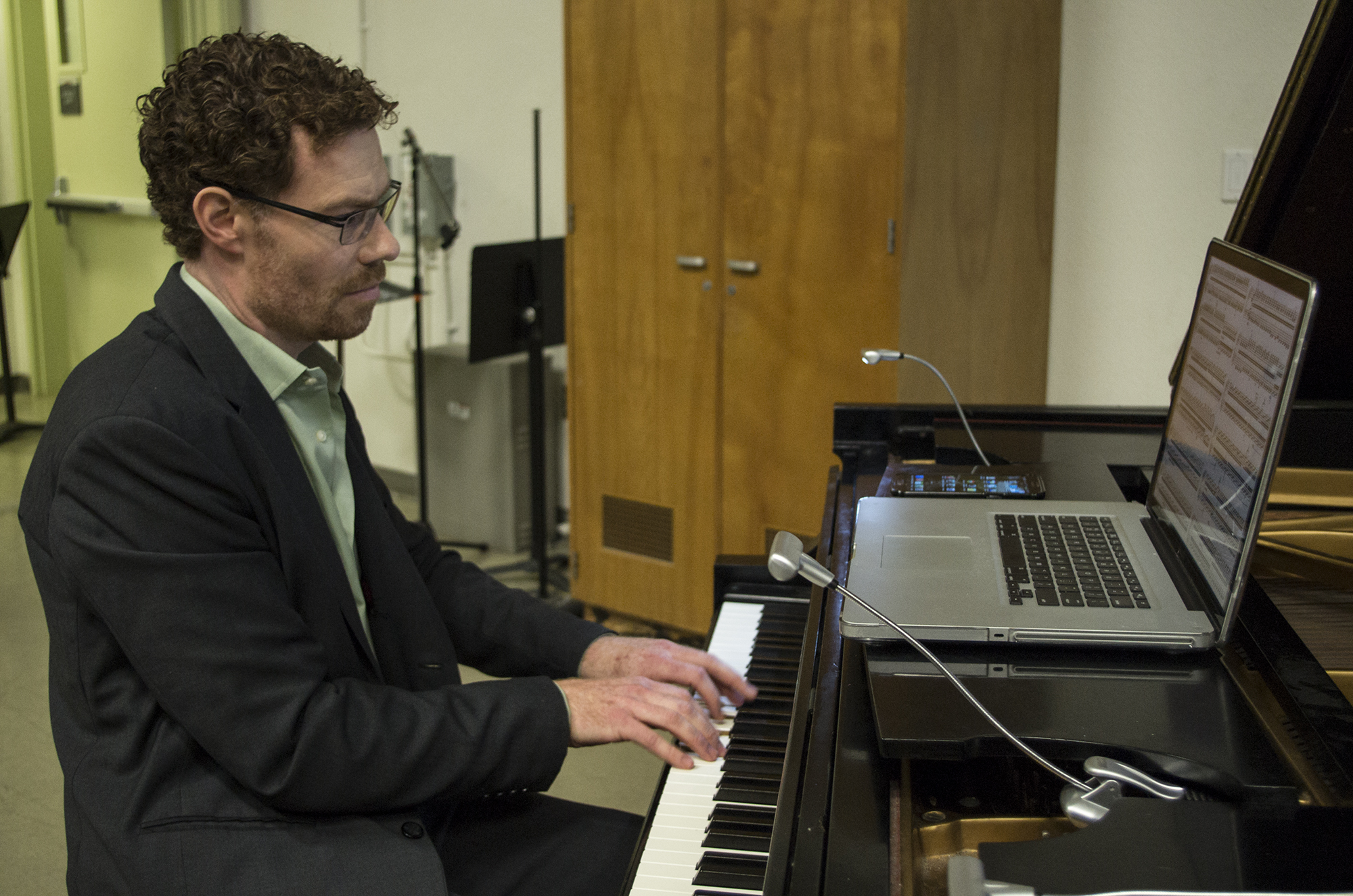 This week's Concert at Pierce event featured pianist Frank Garvey, who took the stage to perform in the Music Building at Pierce College, showcasing his talents by playing the trance-inducing works of John Adams.
Originally from Ireland, Garvey played the meticulous music pieces "China Gates" and "Phrygian Gates," two complex forms of contemporary work with delicate use of different sound levels in the same region of the piano, creating a hypnotic effect.
Friend of Garvey and adjunct instructor of music James Bergman was delighted to see the recital, noting that he does not often perform solo.
"He's usually accompanied by someone," Bergman said. "It's going to be something very different."
Garvey also used the help of a slideshow of different environments and locations to match the sudden changes and twists called 'modes.'
"It's a long piece," Garvey said. "So it's good to have visuals to compliment the music."
For the first piece, "China Gates," Garvey presented a slide that explained why the composition constantly shifts in rhythm and configuration.
"What John Adams does in this piece is separate them into 'modes,'" Garvey said. "He called this a perfect palindrome."
These palindromes are meant to make the piece sound exactly the same played forward as it would backwards, which creates a trance effect for the listener.
The second and longer piece titled "Phrygian Gates" had many similarities to "China Gates," except for the type of mood that they both presented.
While "China Gates" brought about a very calm demeanor, "Phrygian Gates" was a very erratic, unsettling piece with relentless and precisely timed echoing and tolling.
"It's the recipe for producing trance," Garvey said. "As a listener, you will hear all types of patterns, some that don't link up or sound more accented."
Although the two pieces were immensely complex and required a great deal of endurance and dexterity, the constant change in rhythm and lack of harmony provided no melody, but rather the sounds of natural surroundings translated through piano.
Michael Bovshow, a 20-year-old business major, operated the slideshow and expressed the importance displaying the different environment that went along with the compositions.
"John Adams wrote this piece with a certain visual in mind," Bovshow said. "It was difficult to find the correct slides to correlate to the music."
The next Concert at Pierce event features the pear-shaped stringed instrument called the Oud and percussions presented by artist Wahid on May 1.