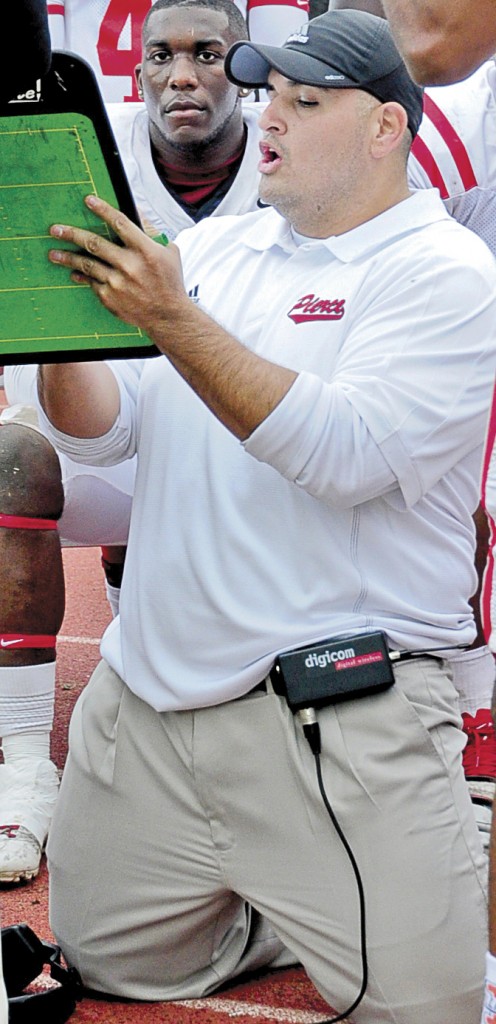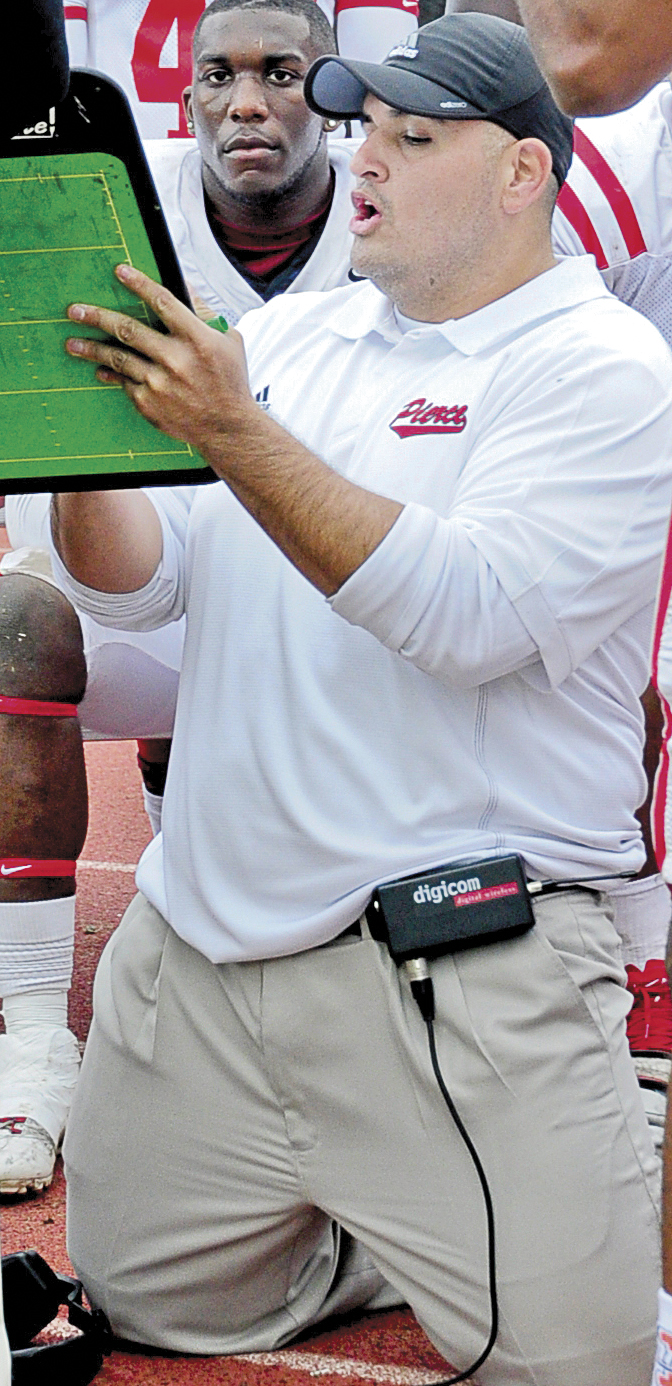 After just one season under the helm Pierce College defensive coordinator, Juan Navarro, will become the new head football coach at Los Angeles Valley College.
The Brahmas under Navarro held opponents offenses to under 20 points in six of the 11 games played last year. The defense he coached helped the Brahmas win their first American Division Bowl Championship since 2010.
"We just got to bring a lot of organization and a lot of passion to what we are doing," Navarro said. "We got to be passionate about football, passionate about development and leadership. We have to want to develop, have to want to go grow and have to want to believe in the system. We are going to have to have an overall belief in the process."
Navarro who was a Florida native brings a lot of needed experience to the Monarchs. Navarro's first coaching job started in 2004 where he worked as an assistant defensive line coach at the University of Redlands. Since 2004, he has worked at Miami and Florida International where he spent four seasons including serving as the Director of Football Operations during the 2008-09 season.
With the background he has, Navarro has never taken on a head coaching position but felt that the transition to Valley will help a program that is in need of a kick start after going 4-6 last season.
"From a professional standpoint it is a great opportunity for someone in your own hometown to allow you develop a program within your community," Navarro said. "We got a community that wants football, embrasizes football and wants football to be successful. The organization and the school wants football to be successful and what we need to do is bring an attitude and make it all about the monarch process."
Even though Navarro only coached at Pierce for only one year, his impact was felt throughout many of the Brahmas players who got to know him including Brahmas offensive lineman Thomas Henry who was coached by Navarro.
"What from what I've seen last season you have to believe in his philosophy to succeed," Henry said. "He is that kind of coach whose mentality is crazy. To be honest, to define crazy is to define coach Navarro."
Navarro's taking the job at Valley will be tough considering that he not only doesn't have a full staff yet, but Valley hasn't had an active head coach since January when former head coach Larry Kerr took the job as defensive coordinator at the University of Northern Colorado. He also has yet to meet some of his players and integrate himself into the culture of Valley College.
As Navarro begins to settle in, the Pierce College Brahmas are already into spring ball and narrowing down who is going to make the roster for the 2014 season.
"I think the program needs to take a step forward in terms of the development and the processes we want to implement here," Navarro said. "Coach Kerr left some collegiate concepts within the system and we need to continue to foster that and have a great positive attitude. We must play with a relentless effort and we have to respond with phenomenal character. Those are my goals here. Are we behind as far as spring ball? Yes, but however it is my responsibility to teach them the standard of performance and make sure we achieve that."
One of those standards of performance comes from former Pierce cornerback Tyree Stone-Davis who played under Navarro and will be going to Northern Michigan this fall. He believes his former coach will help make the Monarchs a strong team.
"He's going to bring discipline," Stone-Davis said. "He demands a lot of respect and secondly a good defensive scheme because he's a very good defensive coach and he's very smart. He put together a good system at Pierce to help us win a bowl."
Navarro is now at the rival school Valley College, but he will literally need to build the program from scratch for the monarchs to be remotely competitive against the Brahmas. Last year as coach, his defense held the monarchs to only nine points in a 42-9 rout by the Brahmas in Valley's home field. With that said he hopes to use the experience and knowledge he has gained from his time at Pierce and try to help make Valley College a competitive team.
"The reason why Pierce is a winner is because the kids bought into the process," Navarro said. "The kids bought into the process after we proved to them as coaches that we could impact their lives. They bought into what we could do. That was the important part. The kids that were there were phenomenal. The kids that were there were the reason why we were successful on defense. The kids brought their passion, brought their energy, brought their juice and they made it happen. That's what I want kids to understand. If you believe in the process, and you go through the process and bring phenomenal energy, then we are going to be successful."